About
Us
SingaporeBowling (SBF), formerly known as Singapore Tenpin Bowling Congress, was constituted in 1963.
History

The Singapore Tenpin Bowling Congress was constituted in 1963 at a time when the sport of Tenpin Bowling was strictly for the recreational past-time of a privileged few.
In 2005, the Singapore Tenpin Bowling Congress formerly changed its name to the Singapore Bowling Federation (SingaporeBowling) (SBF), the Constitution was amended and a new logo formed.
Singapore Bowling Federation (SBF) or informally known as SingaporeBowling  is the National Sports Association for the Sport of Tenpin Bowling.  The Federation is affiliated to World Bowling and Asian Bowling Federation.  We are also affiliated to Singapore National Olympic Council (SNOC) and supported by Sport Singapore (SportSG).
Singapore Bowling Federation is a Registered Society with the Registry of Societies (ROS), registered Charity and Institution of a Public Character (IPC).
All registered charities enjoy automatic income tax exemption.
Institutions of a Public Character (IPCs) are exempt or registered charities which are able to issue tax deductible receipts for qualifying donations to donors.
PRESIDENTS
Mr Tan Eng Joo – 1964 – 1966
Mr William Bill Goodwyn – 1966 – 1968
Mr Rex C Hill – 1968 – 1969
Mr Peter Choo Chwee Teck – 1969 – 1971
Mr Koh Boon Chiang – 1971 – 1972
Mr Robert Si Oh Seng – 1972 – 1973
Mr Peter Choo Chwee Teck – 1973 – 1975
Mr Chua Siak Phuang – 1975 – 1977
Dr Tan Luan Hooi – 1977 – 1979
Mr Chua Siak Phuang – 1979 – 1980
Mr Chng Seng Mok – 1980 – 1981
Mr Robert Tan Poh Seng – 1981 – 1985
Mr Philip Wong – 1985 – 1989
Mr Robert Tan Poh Seng – 1989 – 1991
Dr Ong Teck Thian – 1991 – 1995
Mr Jack Tan Swee Ann – 1995 – 1997
Dr Ong Teck Thian – 1997 – 2002
Mrs Jessie Phua – 2002 – 2021
Our Beliefs
To develop, empower and inspire future champions through tenpin bowling as a sport for all.
A World leader in Tenpin Bowling, built on trust, respect and inclusiveness.
Relentless pursuit of Excellence. Team Above All.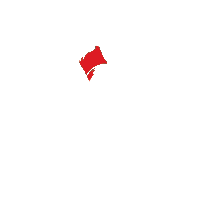 SingaporeBowling Logo
SingaporeBowling had a new Logo from May 2005.
This logo is designed with the bowling pin as the main object of the visual, which represents the sport. Using a brush-like stroke, it symbolizes the ease and freedom of bowling as a sport.
Red & White are the main colours for the logo where these colours symbolize the colours of our National State Flag.