52nd Singapore International Open 2022   |  3rd – 17th December 2022
For Overseas Participants
, please submit your hotel and flight schedule together with the hotel rooming list on or before 3 November 2022, and Squad reservations (subject to availability) on or before 18 November 2022, via email to emmeline.yip@singaporebowling.org.sg.
———————————————————————————————————————————–
For Local Participants
, to make the process convenient for all, we will be moving the advance purchase & squad booking process online with specific period and we seek your patience during this 2-week period. All submissions & enquiries during this period will be attended to, based on first-come, first-served basis. SUBMISSION OF FORMS DOES NOT EQUATE TO CONFIRMATION OF REGISTRATION. All correspondences from SBF will be via email (events@singaporebowling.org.sg) or via WhatsApp (86027265). Do remember to check your spam/junk folder as well if you did not receive our email in your inbox after 24hrs.
For all purchases/bookings made during this advance period, the physical chits will be filled up by SBF and a photo will be taken and sent via WhatsApp to registrants, for confirmation of info on the chits.
The Registration & Booking links will be published on our website, Facebook, Instagram & Telegram according to the respective date & time indicated below.

Please read the Rules & Regulations (Point 6) for full information on the process.
ADVANCE REGISTRATION & MQ PURCHASE PERIOD: 14 NOVEMBER 2022, 0900HRS TO 18 NOVEMBER 2022, 2200HRS
ADVANCE SQUAD BOOKING PERIOD: 21 NOVEMBER 2022, 0900HRS TO 25 NOVEMBER 2022, 2200HRS
All Google Form links for the advance booking period will only be released at 0900hrs sharp on the respective start date.
Do join our
Telegram Channel (SBF Updates)
to receive timely updates on the tournament.
Thank you once again for your support!
———————————————————————————————————————————–
This tournament is sanctioned by ABF and IBF and is an Asian Ranking Tournament.
We have reserved the last 5 qualifying days (11 December onwards) of the tournament for overseas bowlers, local bowlers will be allowed to play only if there are vacancies.
We look forward to see you in Singapore!
For more information, please email events@singaporebowling.org.sg.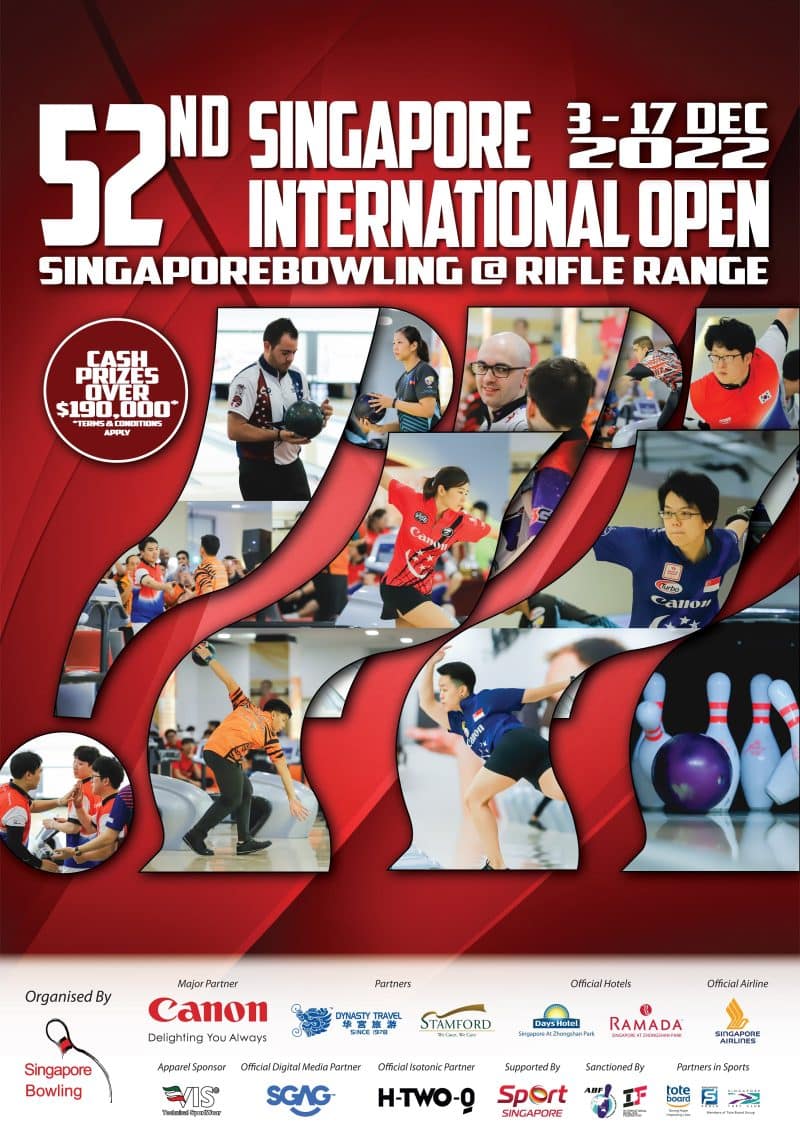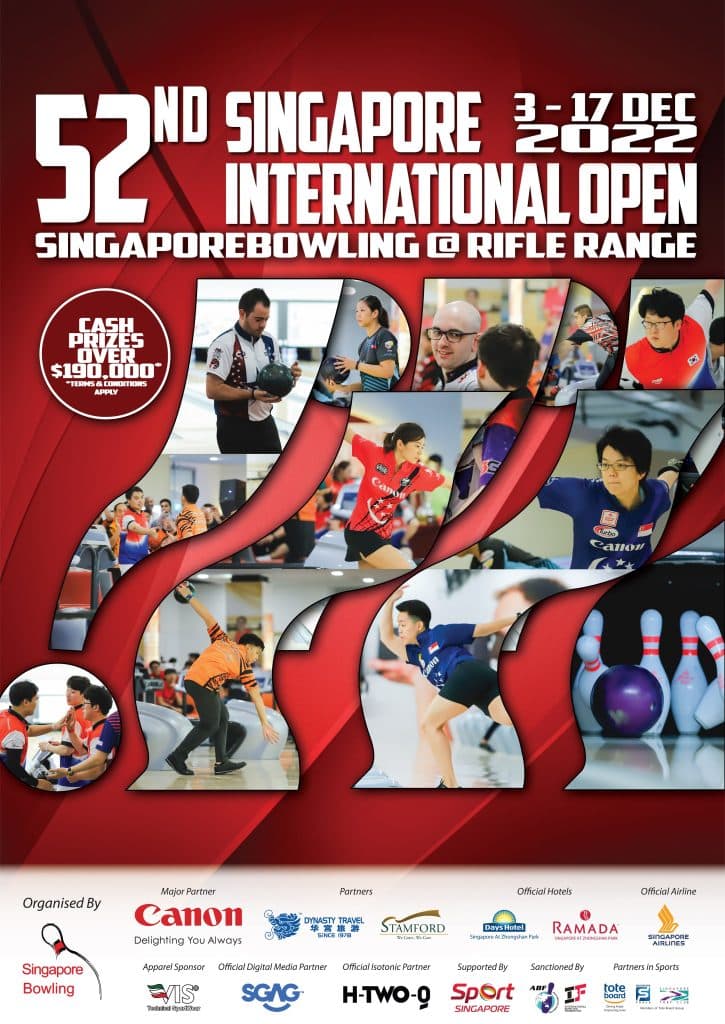 Daily Shuttle Schedule (To be released)
Oiling Pattern (To be released)
Results (To be released)