Topseed triumphs in Daejeon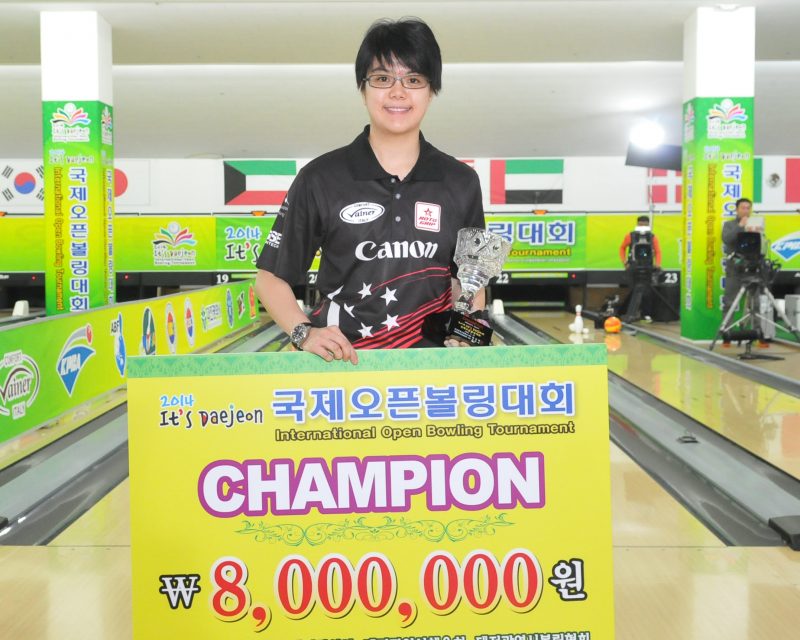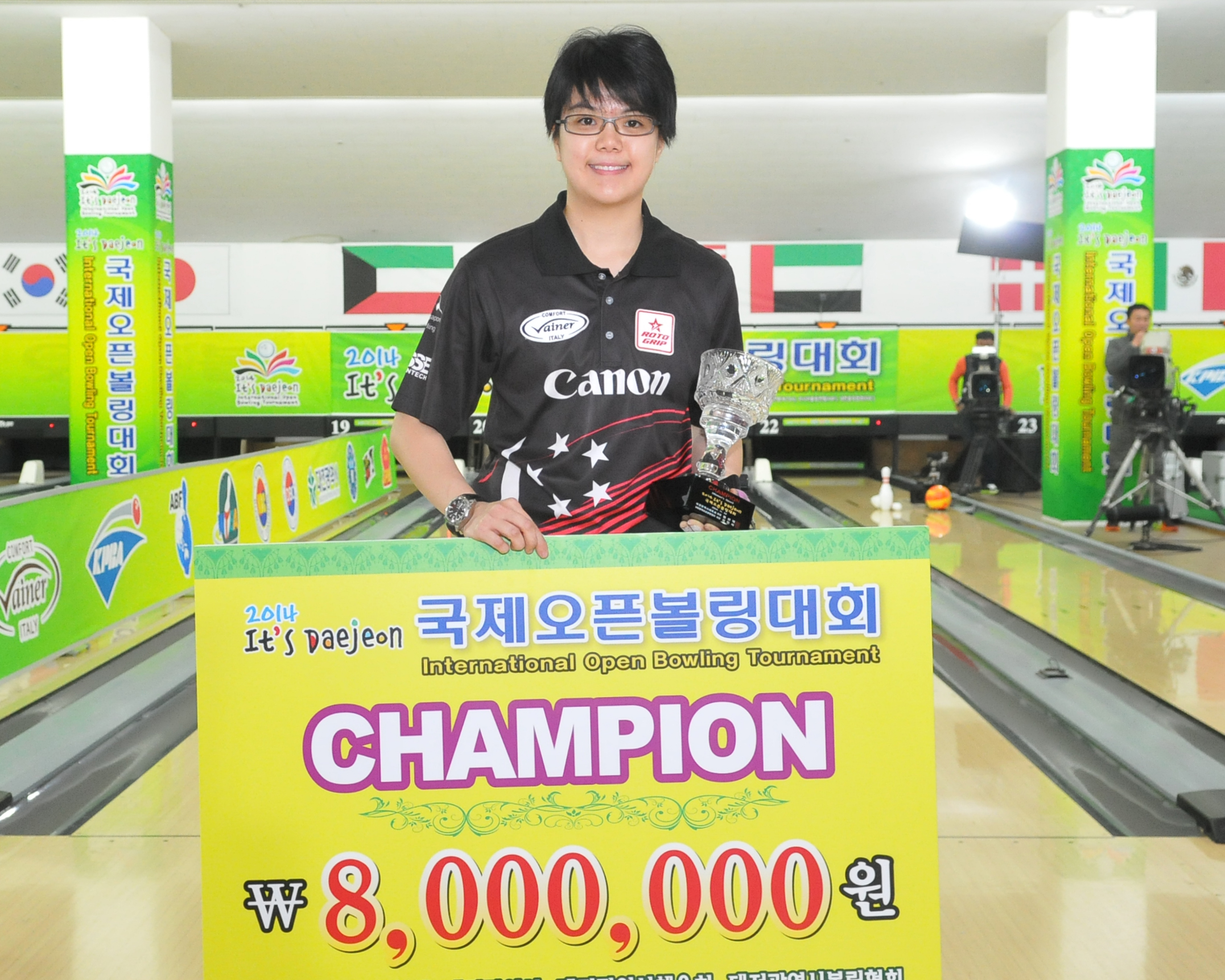 22nd November, Daejeon, Korea: Topseed, Cherie Tan of Singapore sailed past challenger, Sung Gyeung Eun of Daejeon City in the TV finals of the 2014 It's Daejeon International Open to win the Women's Open title.
Tan had an early scare when she failed to convert a single spare in the second frame. But the Singaporean recovered to reel in six consecutive strikes to take a big lead over her opponent. Although Sung struck twice in the sixth and seventh frames, the match was really beyond her reach going down, 202-246.
Tan, who won the 2014 Asian Games Team gold medal back in October, earned 8 million Korean won (approx. US$7,440) as champion while Sung settled with 4 million won. Lee Yeon Ji of Seoul Metropolitan City, who missed the TV finals in third, pocketed 2 million won.
"I had an early scare when I missed the single pin spare, but fortunately I strung together a few strikes to settle my nerves," said the 26-year-old Tan, whose last major title was winning the 2012 DHC-IBC in Japan apart from her recent Team gold medal at the 2014 Asian Games in Incheon.
Five other Singapore women participated and qualified for the Finals played yesterday. Shayna Ng finished tenth, New Hui Fen 12th, Bernice Lim 13th, Jazreel Tan 14th and Daphne Tan 16th position.
Meanhile, second-seed, Song Si Ra of Daejeon City defeated topseed, Choi Tae Seung of Busan City, 231-205 to capture the Open Division crown and her first major international title. The 23-year-old had earlier dispatched PBA pro, Dan MacLelland of Canada, 213-195 to face Choi in the final.
MacLelland won the first match by beating third-seed, Jang Dong Chul of Ulsan CIty and fourth-seed, Lee Na Hyun of Chung Buk, 196-167-168 to advance to the semi-final match.
Song pocketed the top prize of 40 million Korean won (approx. US$37,200) as champion while Choi settled for 20 million won. The Canadian earned 10 million won for finishing as second runner-up while Jang and Lee took home 5 and 3.28 million won respectively for finishing fourth and fifth positions.
Six overseas men and six overseas women together with more than 140 local bowlers comprising of amatuer and Korean professionals made the finals from best of three attempts from November 14.
120 from the Open division bowled two blocks of 8 games each over two days for the top 5 to make today's TV Finals. The 42 women bowled 9 games for the top 2 to appear in the finals.
The tournament is the second stop of the 2015 PBA-World Bowling Tour, which is a major WBT and will earn points toward the Grand Finals next year.
Detailed scores: Women's Open TV Final | Open Division TV Finals | Photo Album.
Photos by Terence Yaw in Daejeon, Korea.