Singaporean takes over lead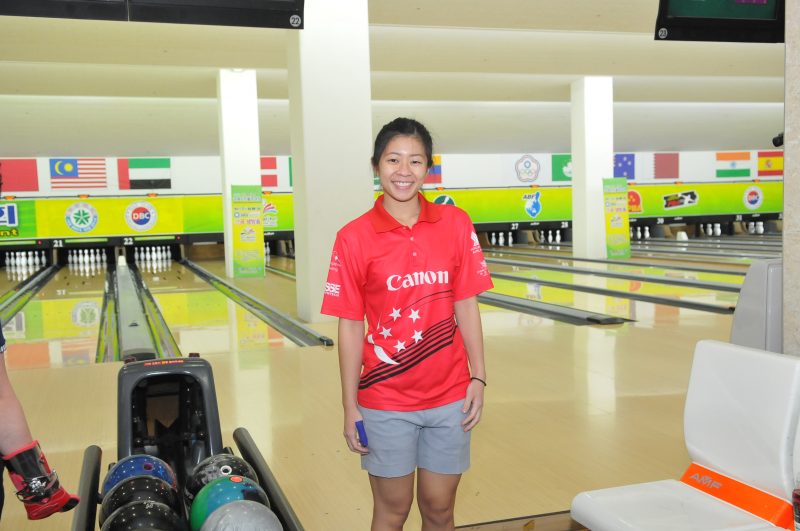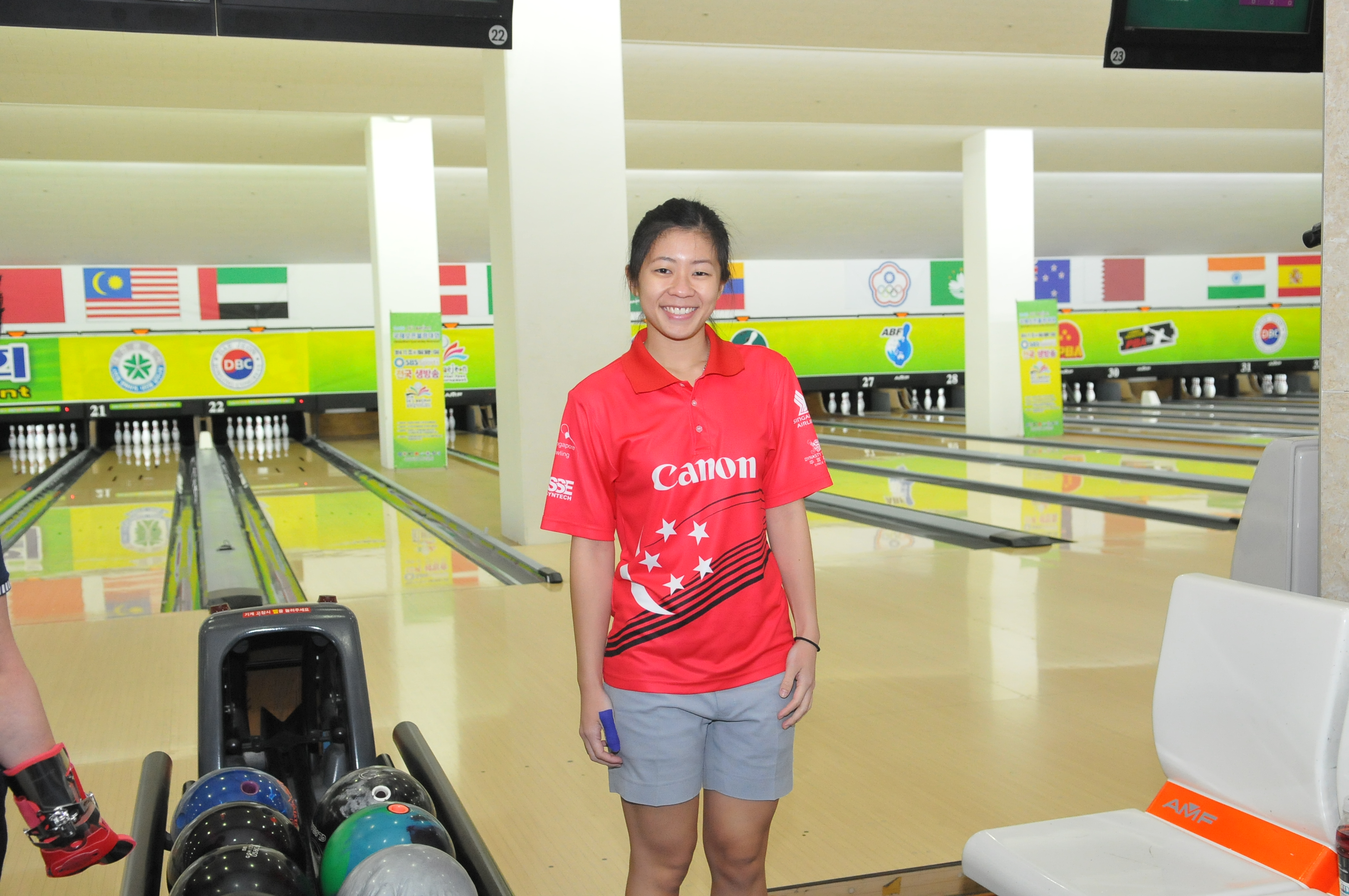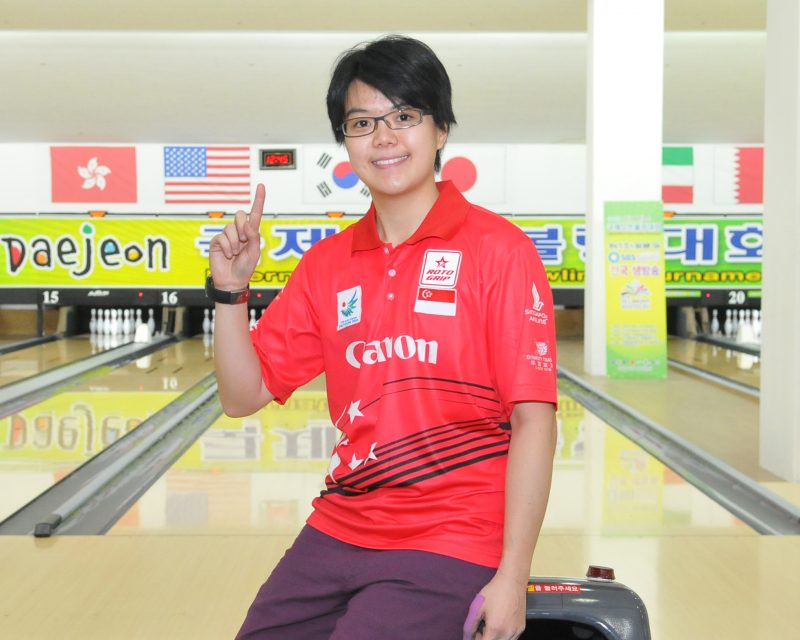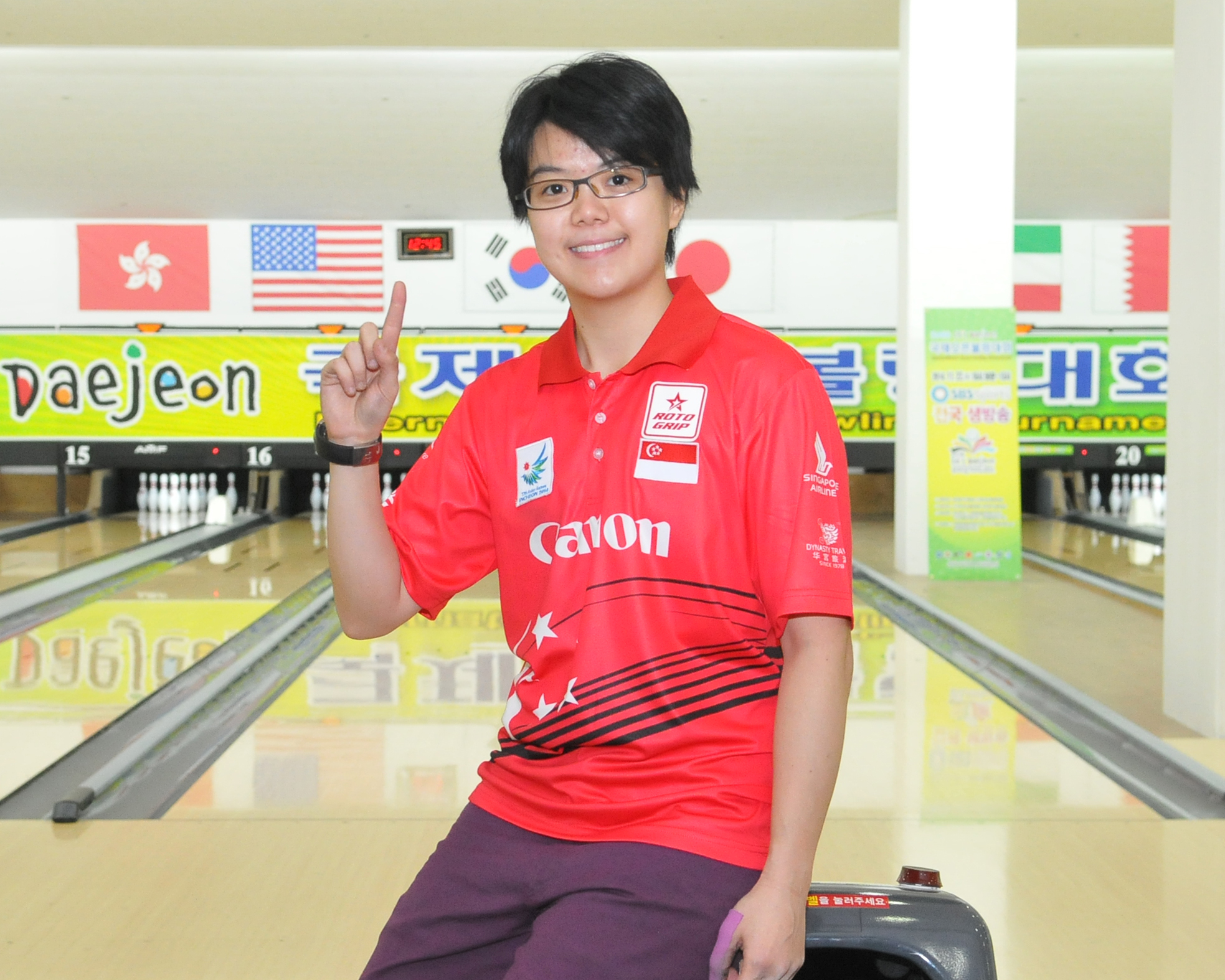 18th November, Daejeon, Korea: Newly-crowned Indonesia Open champion, Bernice Lim of Singapore took over the lead of the Women's Open division on the final day of qualifying rounds of the 2014 It's Daejeon International Open.
Lim, who trailed team-mate New Hui Fen by 16 pins yesterday, notched up an improved 3-game series of 654 with a superb 687 to take her 9-game tally to 2075. Lim now leads overnight leader and 2014 Asian Games Team gold medalist, Hui Fen by 17 pins.
Cherie Tan of Singapore improved to move into third spot with 1967 while Jazreel Tan, Shayna Ng and Daphne Tan completed the only six overseas women in the competition in fourth to sixth positions.
The four spots not taken up will be given to the top 6 reserves. Sung Gyeong Eun of Daejeon Team remained in the lead of the local pool with 2135 ahead of Lee Yeon Ji of Seoul Metropilitan team in second with 2114.
Yun Hee Yeo finished third with 2099 while Kim Su Jin and Lee Da Hye completed the top 5 with 2071 and 2015 respectively. The current cut in 15th position went to Son Hye Rin with 1949.
Lee Na Hyun headed the mixed pool with 1948 and the cut in 19th position went to Shin Su Ji with a total of 1066. The top 15 local, top 6 overseas and top 19 in the mixed pool plus 6 from the reserves list will qualify for the finals.
PBA pros continued to dominate the Open division with Josh Blanchard of Columbia 300, USA taking over the lead from overnight leader, Dan MacLelland of Canada. The American improved his lowest 3-game series of 604 with 715 for a total of 2118.
The Canadian settled for second with 2105. Debutant and ABF Tour TOC winner, Surasak Manuwong of Thailand finished third with 1875 ahead of compatriot and 2014 Asian Games Singles gold medalist, Yannaphon Larpapharat in fourth with 1847.
Yasuo Tanaka of JPBA, Japan took fifth spot with 1652 and sixth position went to another debutant, John Khoo of Singapore with 1547. As there are only six in the overseas pool, 14 places will be allocated to the reserve list.
2009 AMF World Cup and leader for the past five days remained to ex-international, Choi Yong Kyu with 2213. Top female in the Open division, Choi Hyun Sook took second spot with 2137 while Kim Dong Gyun rounded out the top 3 with 2128.
Current cut in 50th position after the 4.00pm squad went to Kim Hyun Suk of Korea with 1938. Park Se Jin and Choi Suk Byung tied top spot in the mixed pool with 1937 and the cut at 49th position went to 2011 Asian Championships Team gold medalist, Suh Sang Cheon of Korea with 1839.
Qualifying will end late this evening and the official practice will commence tomorrow morning and official opening ceremony at Hotel Riviera will be held at 6.00pm. Final rounds will be held on November 20 and 21.
Detailed scores: Women's Open Qualifying | Open Division Qualifying | Photo Album.
Photos by Terence Yaw in Daejeon, Korea.