Singapore aiming to better previous outing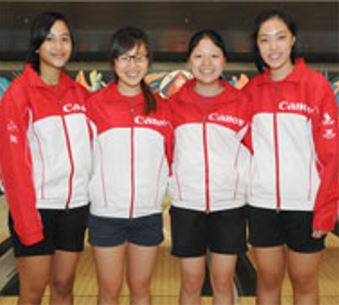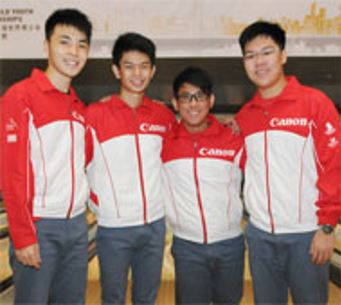 8th August, Hong Kong: Singapore will be aiming to better her performance at the previous championships in 2012 when the CGSE World Youth Championships 2014 kicks off at SCAA Bowling Centre on Friday.
Team Singapore will be represented by all debutants, Ilma Nur Jannah, Amanda Lee, Kimberly Ooi, Kristin Quah in the girl's division and Alex Chong, Darren Ong, Howard Saw and Alexander Tan in the boy's division.
At the previous championships in Bangkok, Singapore won 1 silver and 3 bronze medals. Basil Low took the bronze medal in the boy's Singles after losing his semi-final match despite seeded No. 1.
New Hui Fen and Bernice Lim also won the bronze medal in the girl's Doubles after being defeated by Japan in the semi-finals. Singapore were also denied gold medals in the Team events after settling for 2 silver medals in both the boys and girls division.
Bernice Lim won Singapore's third bronze medal after losing in the Masters semi-finals. So far, Singapore has won only 1 gold, 8 silver and 10 bronze medals.
Alex Chong, Darren Ong, Howard Saw and Alexander Tan
The team went through their paces in the official practice in the third squad at SCAA Bowling Centre today. Coaches Francis Yeo, Ronnie Ng and Team Manager/coach, Clara Lau will lead the team for the championships.
The official opening ceremony was held yesterday in which 166 boys, 96 girls and 123 officials from 46 countries marched past in front of a packed house and attended by dignitaries, representatives from co-sponsors, federation officials and spectators.
The opening event – Singles will be contested tomorrow divided into four squads over two days, August 8 and 9. The top 4 boys and top 4 girls will advance to the stepladder finals.
The Doubles will be held on August 10 and 11 while the Team of 4 will be contested on August 12 and 13. The top 24 boys and top 24 girls based on the All Events standings (18 games) will qualify for the Step 1 Masters finals on August 14.
The top 8 boys and top 8 girls after Step 1 finals will advance to Round-robin Matchplay Step 2 finals on August 15. The championships will close with the victory banquet at Panda Hotel in Tsuen Wan, Hong Kong.
Ilma Nur Jannah, Kimberly Ooi, Kristin Quah and Amanda Lee
Detailed: Participating Countries | Championships Schedule | Photo Album.Photos by Terence Yaw in Hong Kong.