Inspiring performance by Singaporeans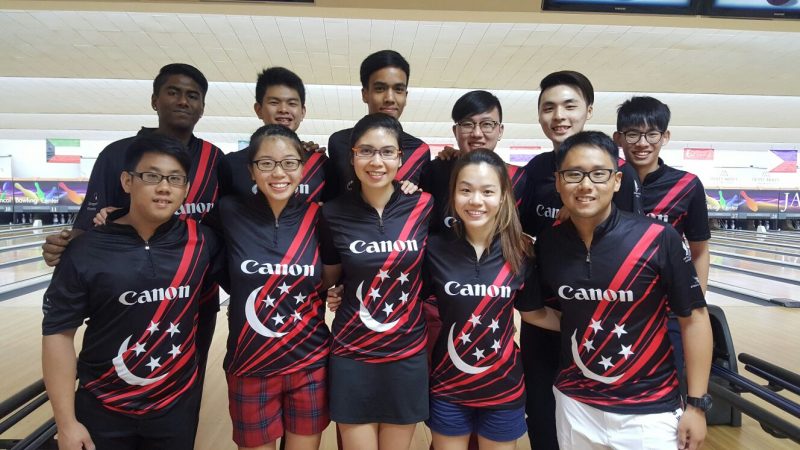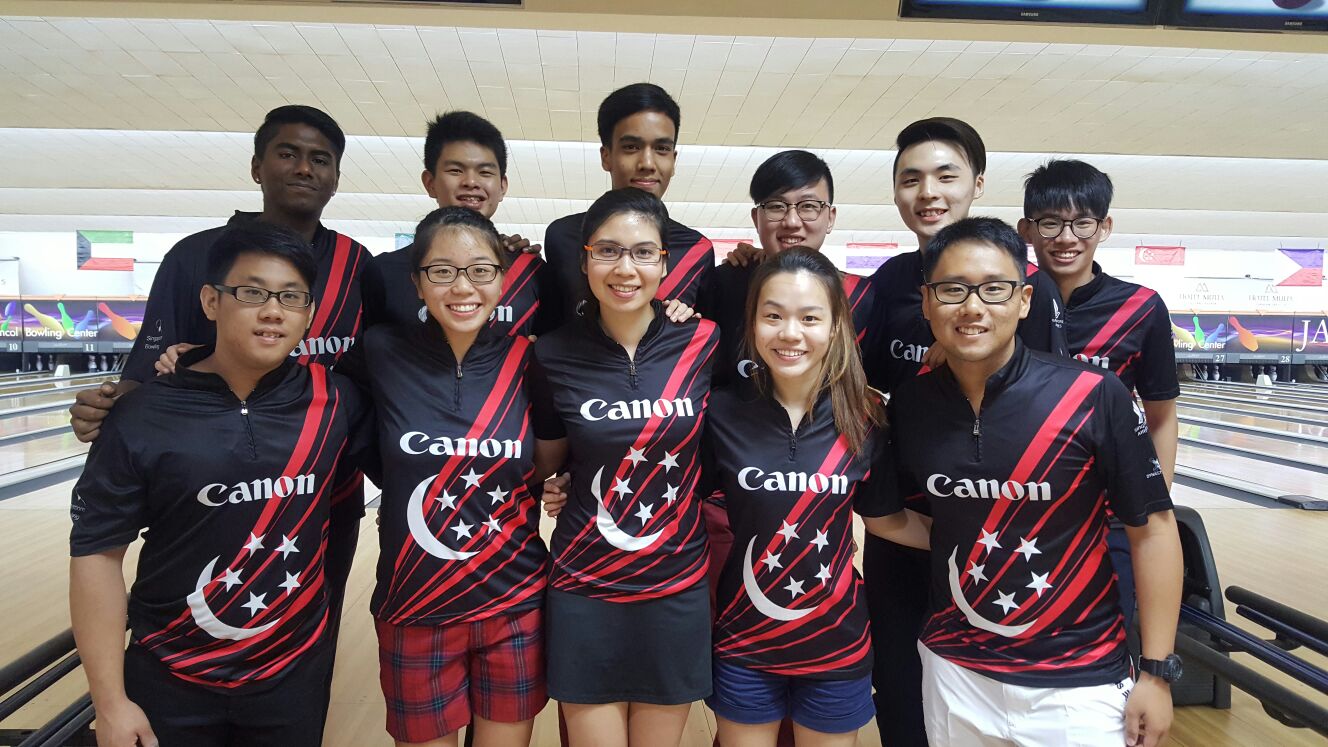 22nd October, Jakarta: Singapore national keglers competing in the 14th Indonesia International Open put in an inspiring performance in the Men's and Women's Open Stage 1 finals at Jaya Ancol Bowling Centre on Saturday.
Marcus Kiew prevented an American PBA pro sweep of the top three spots of the men's division by taking up second position with 1859 despite 141 pins behind 2005 PBA Player of the Year, Tommy Jones of USA, who won the stage with 2000.
DJ Archer and two-hander, Shawn Maldonado of USA finished third and fourth positions with 1846 and 1818 respectively. Keith Saw, who had a superb start with 290 in his opening game ended in sixth position with 1793 while Ahmad Safwan Shamsuddin finished in 15th position with 1690.
Two left-handers, ex-national head coach, Remy Ong and Derek Chan made up the five Singapore men who advanced to the next stage in 11th and 12th positions respectively.
2012 Indonesia Open champion, Isaac Russell of Malaysia was the cut in 18th position with 1677 while 2016 Asian Championships two silver medallist, Annop Arromsaranon of Thailand missed the cut by three pins to finish in 19th position with 1674.
Three Singapore men advancing to the next stage
Three Americans, five Singaporeans, three Indonesians, three Malaysians, two Japanese, one Macau men and one Hong Kong men advanced. The top 18 men will be joined by the top three local and the top three overseas seeded qualifiers for another eight games from scratch in Stage 2 finals.
Meanwhile Malaysia dominated the women's division by occupying the top four positions with seasoned campaigner, Shalin Zulkifli snatching top spot by one pin with 1746. Radin Nur Najwa finished second with 1745.
Pace-setter, Siti Safiyah Amirah and 2016 Malaysian Open champion, Sin Li Jane completed the top four by tieing third spot with 1732. Singapore top performer, Tay Hui Wen finished fifth with 1702 ahead of a fifth Malaysian, Nur Syazwani in sixth with 1698.
National Interstate Championships Masters gold medallist, Aldila Indryati was the sole Indonesia women to progress to the next stage in tenth with 1654 while defending champion, Nadia Pramanik missed the cut in 16th position.
2013 Indonesia Open champion and 2016 Asian Championships Team bronze medallist, Geraldine Ng joined Tay in 13th position and 2016 World Youth Masters silver medallist, Amabel Chua also made the cut in 14th position.
Tay Hui Wen, Amabel Chua and Geraldine Ng
Krizziah Tabora was the cut in 15th position with 1609. Six Malaysians, three SIngaporeans, three Filipinas, two Japanese and sole Indonesian, Aldila advanced into Stage 2 final.
The top 15 women will be joined by the top three local and top three overseas seeded qualifiers for another eight games from scratch in Stage 2 finals. The top six women and top six men finishers will advance to the stepladder shootout finals to determine the champions.
Detailed scores: Men's Open Stage 1 Finals | Women's Open Stage 1 Finals | Photo Album.
Photos by Terence Yaw in Jakarta.