Both Singaporeans make Top 8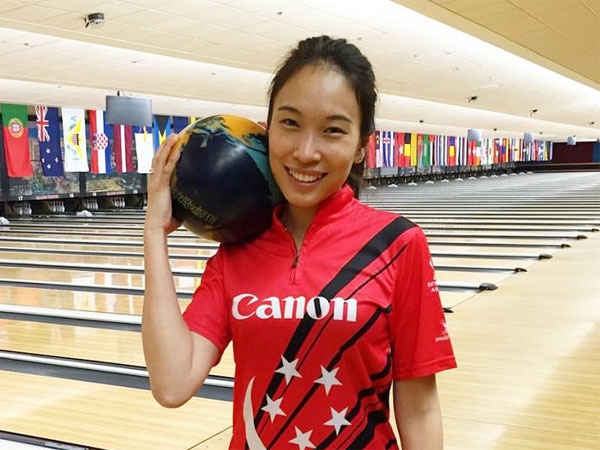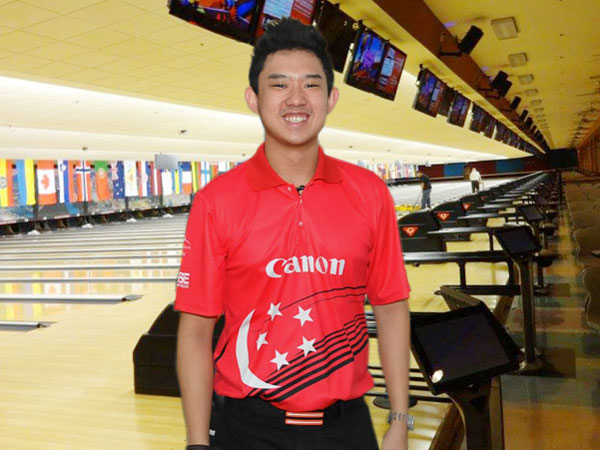 18th November, Las Vegas: Both Singaporeans, Geraldine Ng and Muhammad Jaris Goh made the Top 8 round of the 51st QubicaAF Bowling World Cup after a further eight games bowled in the Top 24 round at Sam's Town Bowling Centre.
Geraldine Ng remained in sixth position after rolling 1656 for a total of 6681 to make the Top 8 cut. The lead changed hands back and forth during the eight games for the top 24 women and in the end it was defending champion, Clara Guerrero of Colombia on top with 6901.
The real excitement came in the 31st game when Keira Ray of England shot the tournament's first 300 game. She was lying in 10th before this game and the 300 hauled her up into 9th place, 16 pins off the cut and still needing to do more to make the top eight. But she did not manage it, finishing in 9th place.
By the middle of the final game it was clear that the top eight going into this game would remain there, but the order was yet to be determined. The final scores were.
Sandra Gongoro of Mexico and Shanon Pluhowsky of USA rounded up the top three with 6874 and 6869 respectively. The cut went to Sanna Pasanen of Finland on 6646.
In the men's section, Muhammad Jaris, who led after 16 games but slipped down to fourth to make the Top 24 rounds, knocked down 1612 for a 32-game total of 6813 to advance to the round-robin Top 8 finals on Wednesday.
Francois Louw of South Africa bowled supremely and increased his lead, hitting 1779 and finishing on 7130, a 222.81 average, over 100 ahead of second-placed Siu Hon Wu of Hong Kong on 6991.
Paul Stott Jr of Ireland just kept plugging away, bowling very consistently for a 1773 and finishing in third on 6903. But high set of the day was an excellent 1950 by Muhammad Rafiq Ismail of Malaysia, bringing him up from 23rd all the way into the top eight.
With one game to go, four or five men were in with a shot of making the cut. Markus Jansson of Sweden was the one to miss out, finishing in 9th, 16 pins short, with Tomoyuki Sasaki of Japan going through. Kamron Doyle of the USA had a bad day, starting the day in second but dropping down the standings and finishing in 12th.
The tournament will shift to the round-robin, head to head round, finishing with a position round. With 30 bonus pins for a win, the field is still wide open.
At this stage there are still three countries players in both the men's and women's top eight and hence in with a chance of winning the trophy for top country: Russia, Malaysia and Singapore.