Three Singaporeans make Step 3 final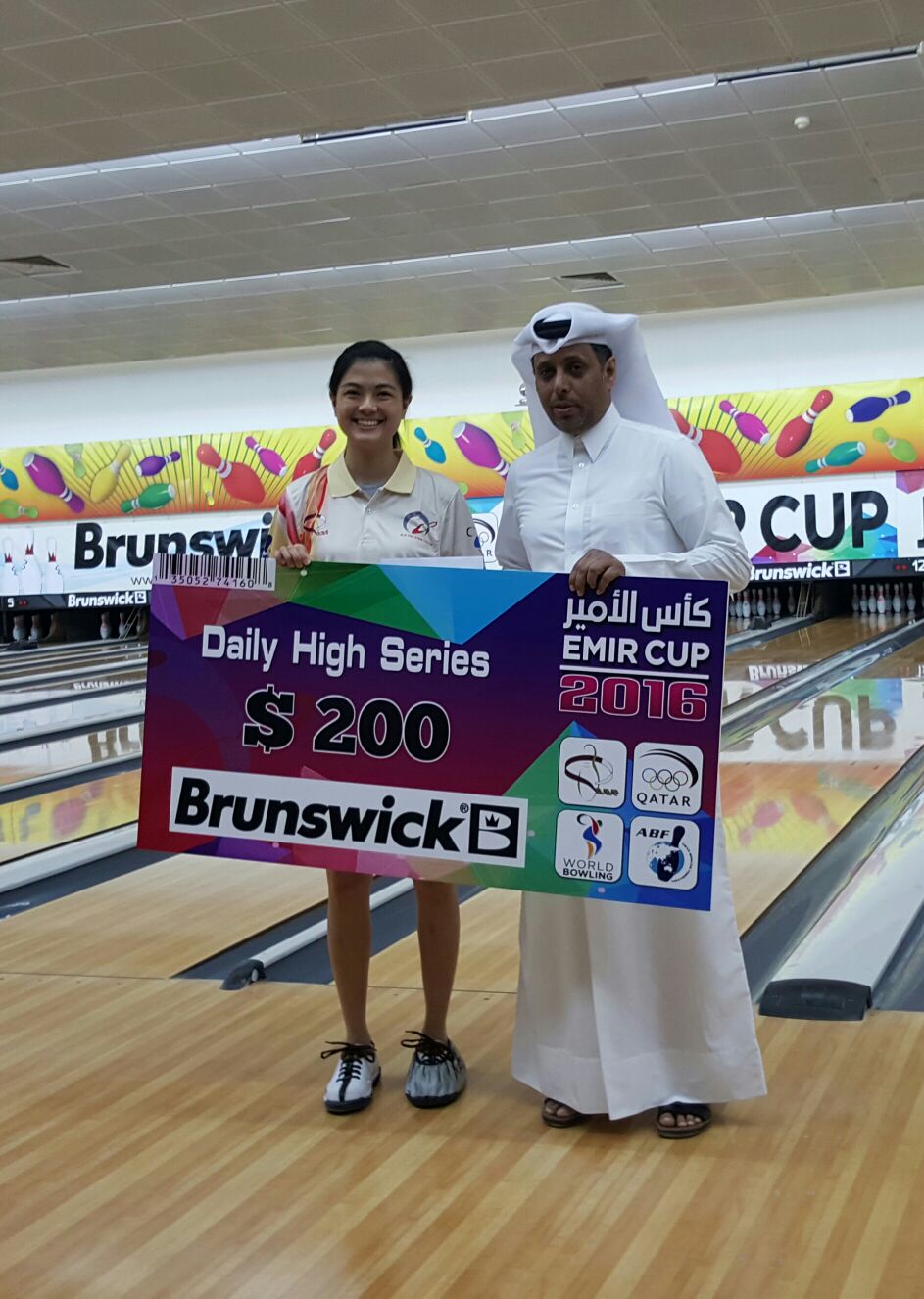 1st March, Doha: Shayna Ng finished a superb second to leader, Martin Larsen of Sweden in the Step 2 final of the PBA-WBT H.H. Emir Cup 2016 to advance into Step 3 final joined by Jazreel Tan, who finished seventh and top qualifier, Dhapne Tan.
Bernice Lim, Shayna and Joey Yeo, who had competed in the Step 1 final earlier to finish fifth, eighth and ninth respectively, advanced to the Step 2 final joined by Jazreel Tan, who earned a bye after she had qualified in sixth position.
Robert Andersson of Sweden and Step 1 winner, Osku Palermaa of Finland had fought out for the early lead. Yeo posted a big game of 279 in the second followed by 257 and 242 in the third and fourth games to take over the running with Ng trailing in second.
But a disasterous 159 in the fifth game saw Yeo quickly dropping down the field. Andersson regained the lead with Ng and Martin Larsen of Sweden sharing second spot. Meanwhile Jazreel Tan and Bernice Lim struggled to find their strides and were way off the pace.
Tan then struck the tournament's ninth 300 in game 6 to haul herself into the top half of the field after Marshall Kent of USA had rolled the tournament's eighth perfecto in game 3.
Larsen surged into the lead after a stunning 278 as Ng continued to trail in second, 36 pins adrift. The Swede eased off with 248 to win Step 2 final with 1988. Ng settled for second with 1946 while Andersson finished third with 1930.
Tan had dropped to ninth after a poor 164 following her perfect game and Yeo continued to slide down to tenth. Fortunately, Tan ended with 218 to claim her spot in the nest stage with 1808. Yeo missed the cut by 9 pins finishing ninth with 1796.
The cut in eighth position went to Michal Mak of Hong Kong with 1805 behind Palermaa in fourth with 1919, Yousif Falah of Bahrain in fifth with 1886 and Kent in sixth with 1841. Lim ended her good run in 15th position.
The top 8 finishers will be joined by qualifiers positioned 1 to 4 from the general qualifying standings for a final 8-game Step 3 final tomorrow. The top 4 at the end of final will proceed to the Step 4 and 5 TV shootout final.
Photos by Terence Yaw in Doha.