Singaporeans make TV finals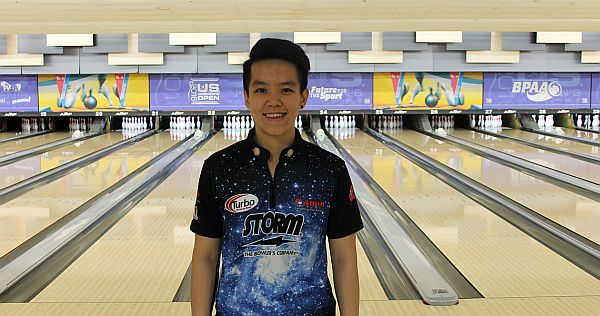 6th August, Citrus Addison, Illinois: Shayna Ng and New Hui Fen of Singapore made the TV Stepladder finals of the 2016 US Women's Open after finishing second and third to leader, Shanon Pluhowsky of Dayton, Ohio, USA.
Ng, who led the Match-play Round 1 with 8523, had slipped behind her team-mate when New led Match-play Round 2 thereafter with 10071. Ng totaled 10049, 39 pins ahead of Pluhowsky in third position. Pluhowsky, who made the Top 24 round in 24th position, had an incredible day to net top seed for the TV finals.
After moving a few spots in the standings on Friday during the first eight games of round-robin match play, Pluhowsky made the big push Saturday morning. Her 1774 total for eight games, 101 pins more than the secon-placed total for the block, moved her into third overall.
She then added a 1702 in the final block to finish as top seed. Two-time defending champion, Liz Johnson of Cheektowaga, New York finished fourth with 11741 and will meet three-time winner, Kelly Kulick of Union, New Jersey who took fifth spot with 11714.
Shayna Ng and New Hui Fen advanceing to the TV finals
The winner of the first match will advance to meet New, the No. 3 seed in the second match for the right to face Ng, the No. 2 seed in the third match. The winner will meet Pluhwosky in the title match.
A third Singaporean, Jazreel Tan, who was in 13th position after the first round, moved up to fifth at the end of the second round but had a poor run in the crucial third round to slip down to tenth with 11604.
Competitors at the 2016 U.S. Women's Open bowled 24 qualifying games over three days before the field was cut to the top 47 for an additional eight games. After 32 games, the top 24 advanced to three rounds of match play to determine the five finalists for Sunday's stepladder, based on the 56-game pinfall totals, including 30 bonus pins for each match-play win.
Detailed scores: Match-play Round 3 | Match-play Round 2.