Singaporeans eyeing crown at USBC Queens 2014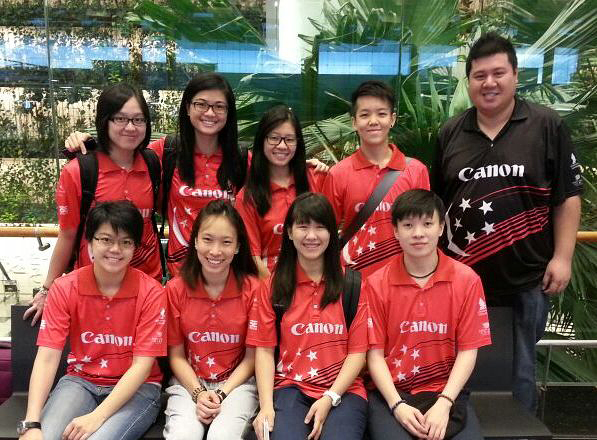 2nd July, Reno, Nevada: Six Singapore national bowlers qualified for for the matchplay finals of the United States Bowling Congress Queens 2014 after the three qualifying rounds at the National Bowling Stadium.
2012 Indonesia Open, Geraldine Ng headed the six Singaporea women to finish in seventh position with a 15-game total of 3286. Ng had a slow start in the opening round with 1061 ending up in 37th position.
But the 28-year-old recovered an better 1107 scoreline in the second round to move up to 17th position with a total of 2168. Ng put another splendid 1118 in the third round to leapfrog into seventh to advance to the matchpay finals.
2013 AIMG gold medalist and 2014 Malaysian Open first runner-up, Daphne Oh joined Ng for the matchplay finals in 21st position with a total of 3185 alongside her older sister and 2014 Malaysian Open champion, Cherie Tan in 23rd position with 3179.
Jazreel Tan and national rookie, Joey Yeo also made the cut in 25th and 27th positions with 3135 and 3150 while Singapore Sportswomen of the Year, Shayna Ng squeezed in with 3137 in 32nd position after winning a one-game roll off 214-182 after tieing with Kerry Smith of USA.
The remainder two Singapore women who did not make the cut were New Hui Fen missing the cut by 4 pins in 34th position and Bernice Lim in 49th position with 3084.
Shayna will meet Britini Hamilton of USA, Jazreel will square off with Kelly Kulick of USA, Daphne with Missy Parkin of USA, Joey with Putty Armein of Indonesia, Geraldine with Erin McCarthy of USA and Cherie with Carol Gianotti of Australia in the first knockout matches.
Detailed scores: Matchplay Finals | Qualifying Round 3 | Qualifying Round 2 | Qualifying Round 1.
Photos by SingaporeBowling.