Singaporean tops Women's Open standings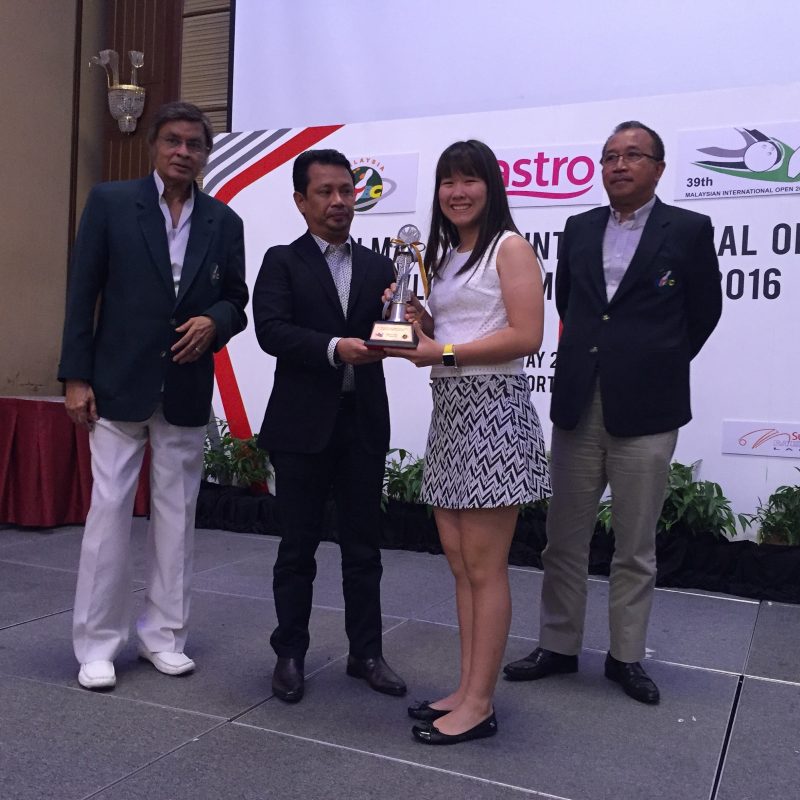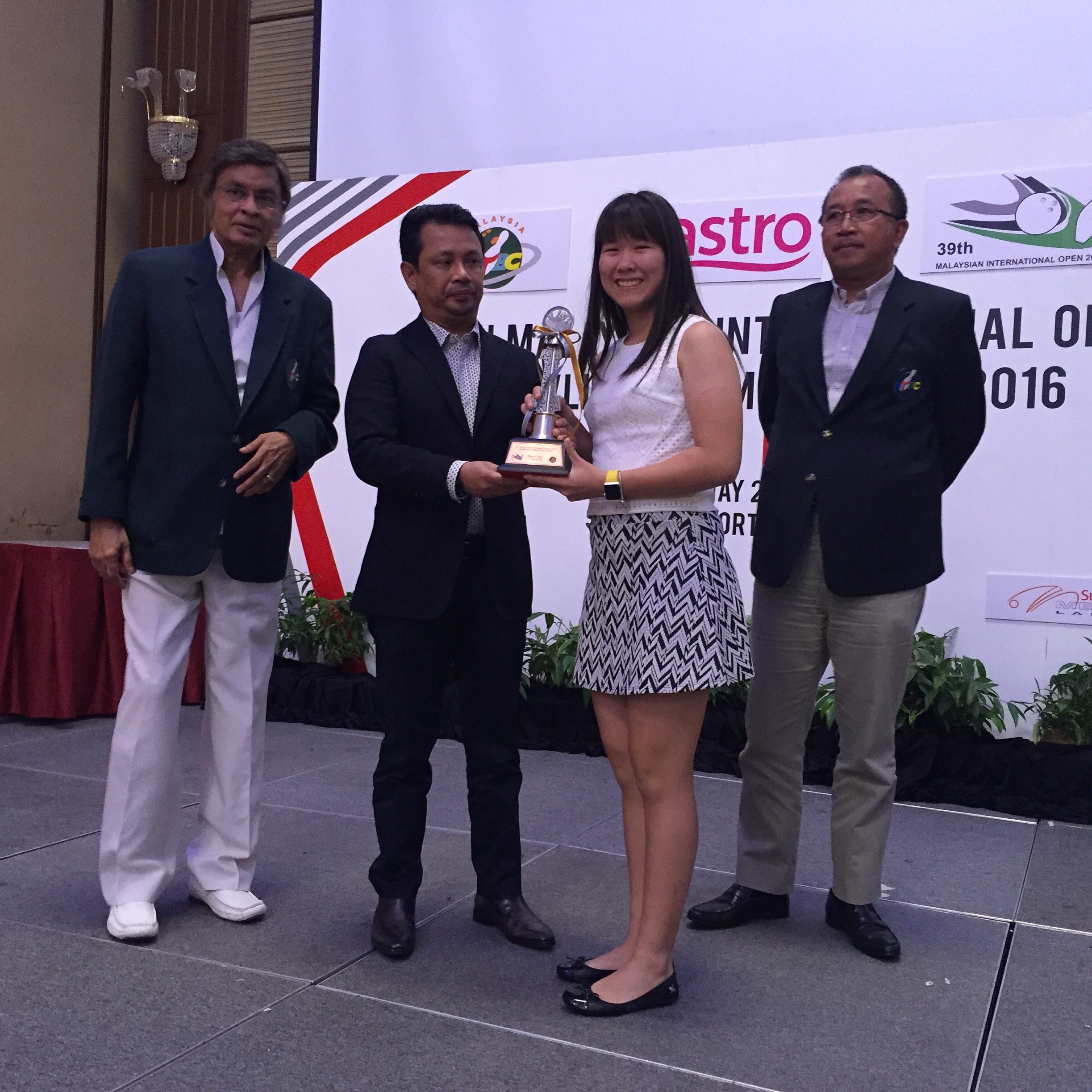 5th May, Kuala Lumpur: Seasoned campaigner and national bowler, Geraldine Ng topped the Women's Open Masters qualifying standings to lead Singapore's challenge at the 39th Malaysian International Open underway at Sunway Megalanes.
Ng amassed a total of 1404 with two 3-game series of 706 and 698 to lead the Women's Open Masters overseas pool ahead of two Korean debutants, Kim Ji Yeon and Im A Rang in second and third with 1389 and 1363 respectively.
Joy Yap Jing Ying, Bernice Lim and Chaelene Lim also qualified in fifth, seventh and eighth positions with 1361, 1356 and 1355. Top top three in the overseas pool will earn a bye and automatically qualify for Round 2 finals.
Other Singapore women who made the cut for Round 1 finals in the mixed pool were Jeoy Yeo with 1321, Jasmine Yeong-Nathan with 1320 and Tracy See with 1310. Three-time Singapore Open champion, Sin Li Jane topped the local pool with 1484 followed by Dayang Khairuniza and Victoria Chin in second and third with 1441 and 1433.
Geraldine Ng leading Singapore's challenge
In the Men's Open division, Darren Ong, who led for several days, slipped to second behind ABF Tour Thailand leg champion, Sam Cooley of Australia. Ong totaled a superb 1499, just four pins shy of the Aussie.
Hong Kong's Michael Mak and Indonesia's Hardy Rachmadian occupied the remaining top four spots with 1494 and 1471. The top four in the overseas pool will earn a bye and automatically qualify for Round 2 finals.
Brandon Tan and Muhd Jaris Goh qualified for Round 1 finals in tenth and 12th positions with 1456 and 1452 while reigning national champion, Timothy Tham, Alex Chong and Marcus Leong qualified in the mixed pool. Kuek Qi En barely made the cut in last and 13th position with 1395.
Meanwhile, 2016 Thailand Open Youth Under-21 Masters first runner-up, Muhammad Danial Zheng Yi of Singapore finished as second runner-up in the Youth Boys Open Masters finals with 1688, four pins behind first runner-up, Tun Hakim of Malaysia and seven pins behind champion, Billy Muhammad Islam of Indonesia.
Billy amassed a total of 1705 to Tun Hakim's 1702. Muhammad Danial picked up RM2,000 for his effort while the champion pocketed RM5,000 and Tun Hakim RM3,000. Zachery Wong of Singapore missed the podium in fourth with 1686.
Amabel Chua was Singapore's best finisher in the Youth Girls Open Masters finals with 1624. Amanda Lee was tenth with 1602. Sharifah Nadia Ali Hassan of Sabah won the title with 1691 ahead of Nur Ameerahusna Aznel of Kedah in second with 1682 and Nadia Pramanik of Indonesia in third with 1681.
Youth Boys Open top 3 winners, Tun Hakim, Billy M Islam and Muhd Danial
Men's Open Round 1 finals, which will be contested on May 6 over 8 games, will consist of defending champion, 8 local qualifiers, 8 overseas qualifiers, 13 qualifiers from mixed pool and 3 from desperado squad. Women's Open Round 1 finals will consist of 7 local qualifiers, 7 overseas qualifiers and 12 qualifiers from mixed pool.
The top 16 men and top 10 women from Round 1 will be joined by the 8 seeded men qualifiers and 6 seeded women qualifiers for Round 2 finals over 8 games. The top 3 men and top 3 women will proceed to the stepladder shootout finals which will be telecast live on Astro Arena Channel 801.
Detailed scores: Women's Open MQ | Men's Open MQ | Youth Boys Open Finals | Youth Girls Open Finals.
Photos courtesy of MTBC.