Singaporean still out in front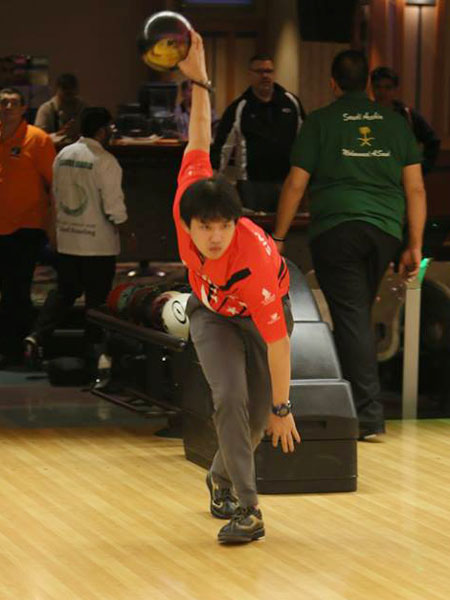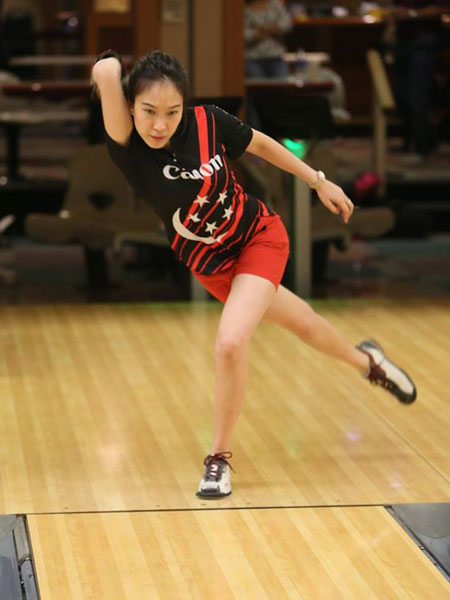 16th November, Las Vegas: Round 1 leader, Muhammad Jaris Goh of Singapore remained in the lead after the Men's second qualifying round of the 51st QubicaAMF World Bowling Cup while Geraldine Ng slipped to 12th position.
Muhammad Jaris maintained his lead after 16 games which concluded on Monday but he had to work hard today to stay up there.
The lead changed hands several times during the afternoon but the Singaporean came through with some really steady bowling. He shot 1746 to take his 16 game total to 3601, 60 pins ahead of 17-year-old student Kamron Doyle from the USA and Alexei Parshukov of Russia in third, just two pins behind Kamron.
The scoring overall was lower than yesterday with only two players hitting over 1800: Alexei and Wu Siu Hong of Hong Kong, who is now lying in eighth place. A further 14 players hit over 1700.
The high game for the day was 277 from Mohamed Al Saud, a prince of the Saudi royal family. His cousin played in the event in Hermosillo in 2008 and there was some family rivalry to get the best result.
Tomorrow will see the final set of eight games before the cut to the top 24 which stood at an average of 204.31. Shaker Ali Al Hassan of the UAE was in 24th but Sven Garbotz of Germany is six pins back in 25th.
Meanwhile, Geralidne Ng, who was third overnight, had little sleep due to the jet lag and as a result managed ony 1571 in her second block of 8 games to slip down to 12th position with 3285.
Sandra Gongora of Mexico hit the day's high set of 1794 to haul herself up into second place but she was still 22 pins behind our new leader and two-time champion, Shannon Pluhowsky of the USA. Shannon totaled 3481 with Sandra 3559.
Third was Isabelle Hultin of Sweden with 3444. Overnight leader, Aumi Guerra of the Dominican Republic had what she described as 'an awful day' and has dropped down to 11th place with 3295.
Defending champion, Carla Guerrero of Colombia finished fifth with3436 and Siti Safiyah Amirah of Malaysia moving up into fourth position with 3444. Also coming up into contention is Maria Byulanova, the 17-year-old Russian student, who played so well last year in Wroclaw, Poland, finishing in sixth place.
No-one shot over 1800 today but eight women hit over 1700, including our champion of 2003, Kerrie Ryan-Ciach of Canada. Stephanie Martins' high game from yesterday, 288, remains the high game for the tournament. Highest game today was a 277 from Maria.
The cut for the top 24, which will fall tomorrow after the last set of eight games, is now a 194 average. The overall average for all 70 women players is 184.74.
Detailed scores: Men's Qualifying Rounds | Women's Qualifying Rounds | Photo Album.
Photos courtesy of Hero Noda, QubicaAMF.