Singaporean advances as topseed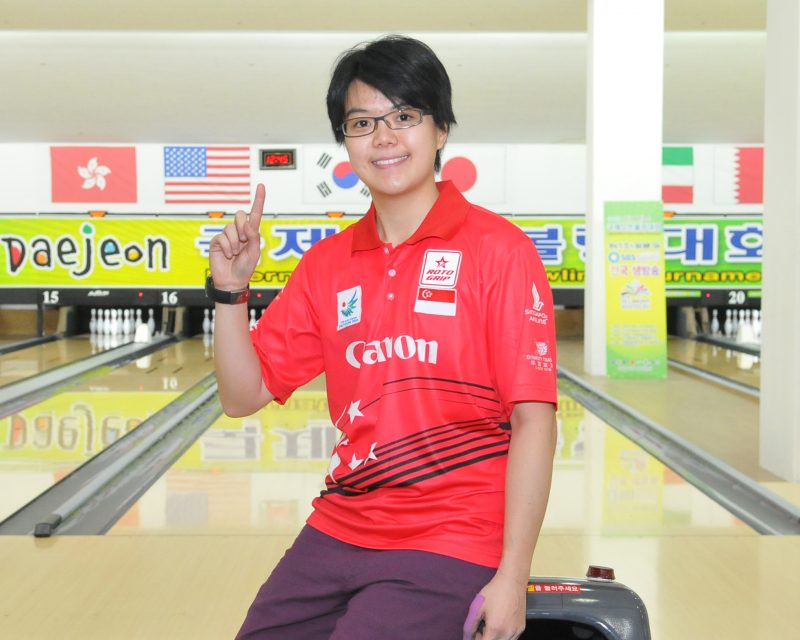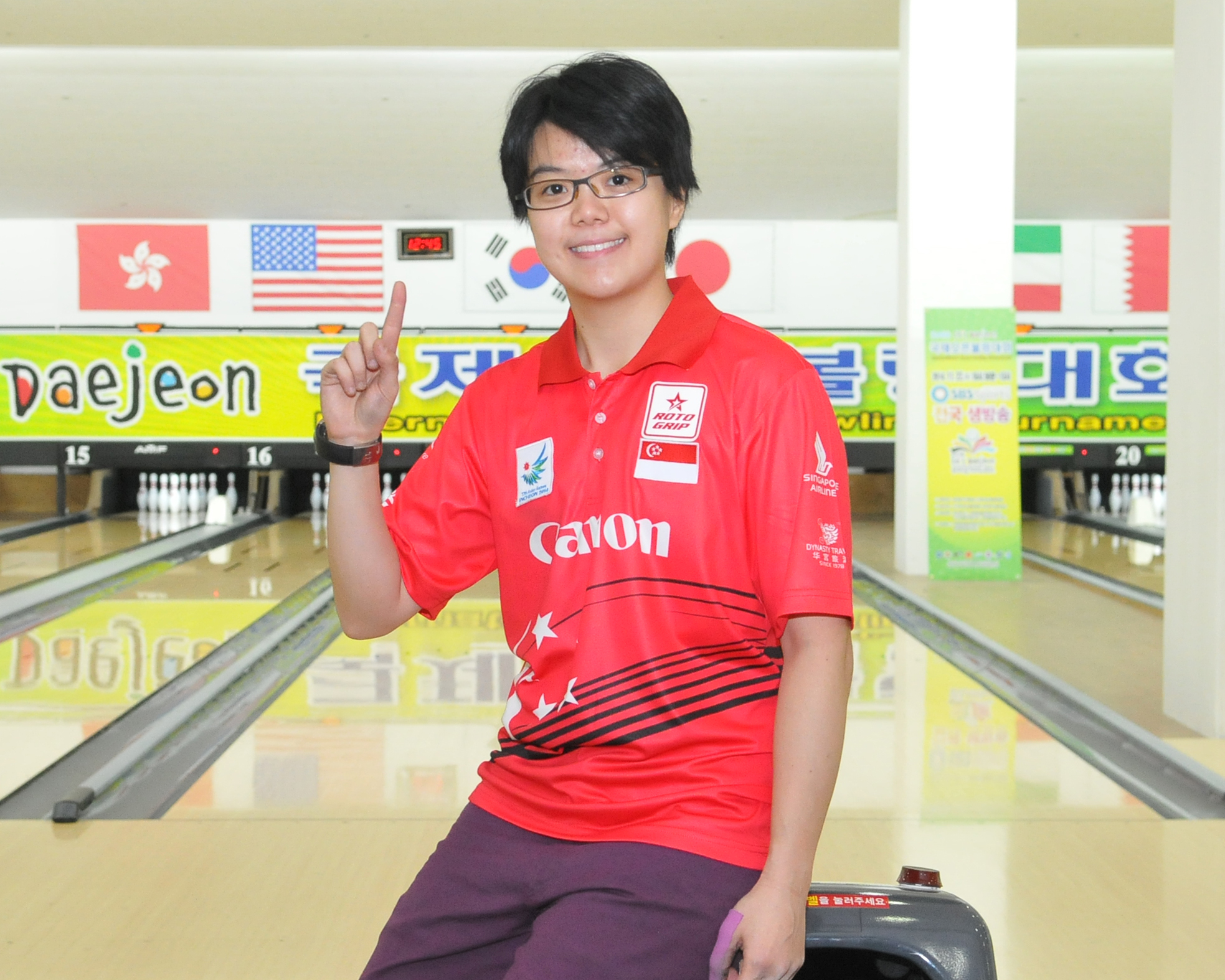 21st November, Daejeon, Korea: 2014 Asian Games Team gold medalist, Cherie Tan of Singapore advanced to the TV Finals as topseed after topping the Women's Open Finals of 2014 It's Daejeon International Open joined by top qualifier, Sung Gyeung Eun of Daejeon City team as second-seed.
Kim Ji Yeon of Chung Buk Province got off to a cracking pace with 261 in her opening game to lead Bae Sung Hee of Daegu Sports Council in second, just 3 pins adrift while Daphne Tan of Singapore rolled 256 for third.
Kim led for another game before a second Singaporean, Cherie Tan shot into the lead after posting a splendid 246 following her first two games of 202 and 233. KPBA pro, Park Jin Hee trailed in second, 4 pins adrift.
Like Kim, Cherie led for another game before handing the lead to Oh Nu Ri of Pyeong Taek Province after the fifth game. But Cherie bounced back to regain the lead after the sixth game as Oh fell behind by 22 pins.
The left-hander went on to end the final with 238, 213 and 216 to advance into the TV Finals as topseed with 2000. Whilst Kim and Seoul City's Lee Yeon Ji fought out second spot, Sung Gyeung Eun stormed home with 227, 208 and 248 to snatch that spot with 1942.
Lee missed the cut by 12 pins for finishing third with 1926 while Oh and Kim rounded out the top 5 with 1907 and 1898 respectively.
Shayna Ng tok tenth position with 184 followed by New Hui Fen, Bernice Lim and Jazreel Tan in 12th to 14th positions. Daphne, who had a good start, fizzled off for 16th position.
The second-seed, Sung will square off with Cherie in the TV Finals over just one game to determine the champion on November 22.
Detailed scores: Women's Open Finals | Photo Album.
Photos by Terence Yaw in Daejeon, Korea.