Singapore wins second gold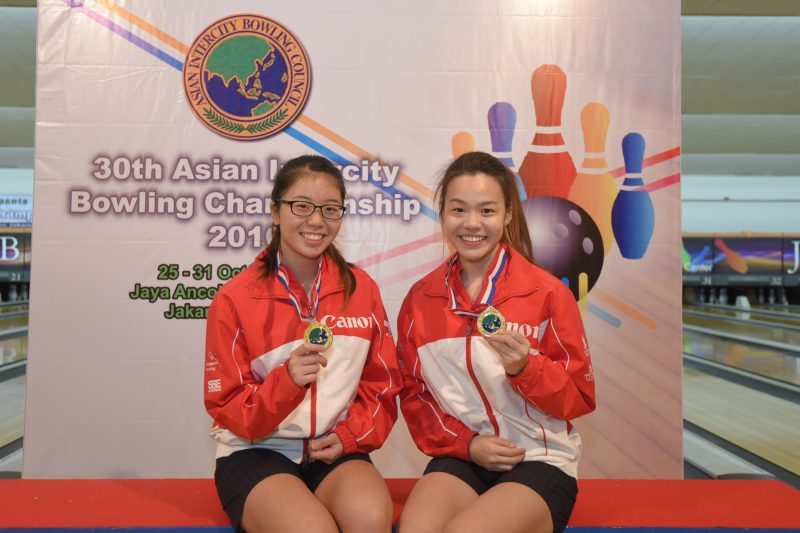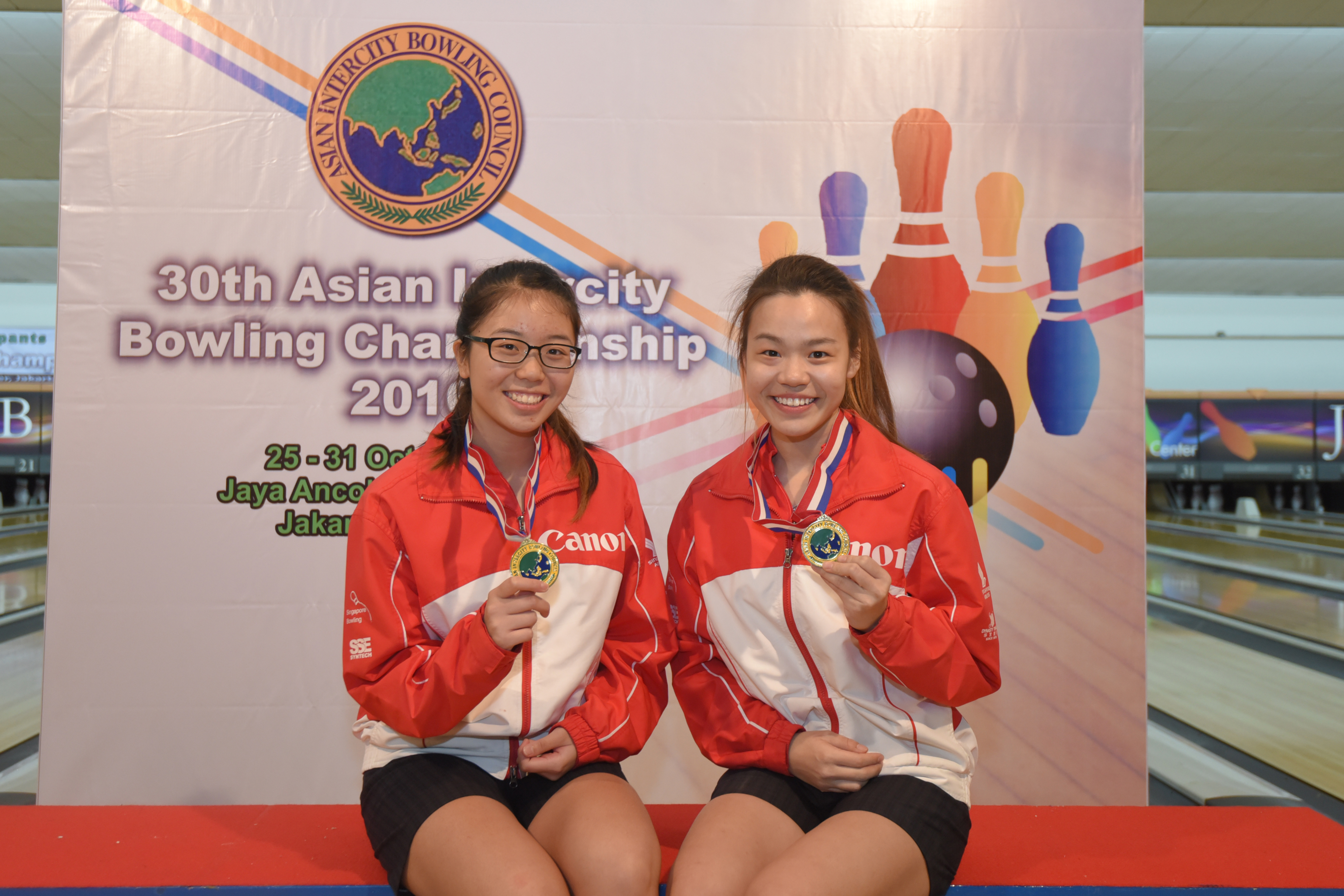 28th October, Jakarta: Joy Yap and Tay Hui Wen won Singapore's second gold medal at the 30th Asian Intercity Bowling Championships with victory in the Women's Doubles while Park Min Su and Shin Soon Chul captured Daegu's first gold in the Men's division.
Yap and Tay had a great start rolling 429 in their opening game to lead Macau's Windy Soo and Vanessa Wong by 36 pins, with Yancheng's Peng Rui and Kong Min a further six pins away in third. Yancheng then stunned the field with a scintillating 467 in the second game to move into the lead.
Singapore trailed in second, 26 pins adrift with Paranaque's Anne Marie Kiac and Ma Lourdes Cruz Arles following closely in third.
The 20-year-old Yap shot 259 and the 22-year-old Tay added 259 for a sizzling 517 to regain the lead and built up a huge gap of 111 pins from Yancheng. Paranaque continued to stay close with a superb 446.
The first Singapore pair continued with consistent games of 441 and 416 to extend their lead to as high as 181 before easing off to a 369 in the sixth and final game to win Singapore's second gold medal with 2571.
Joy Yap and Tay Hui Wen with their gold medals
Another Paranaque pair of Krizziah Tabora and Singles bronze medallist, Lara Posadas stormed home to snatch the silver medal with 2490. The second Paranaque pair settled for the bronze medal with 2396.
Jakarta's Viena Silka and Novie Phang came close to picking up their first medal but had to settle for fourth position with 2327. The other Singapore pair of Singles gold medallist, Amanda Lee and Iliya Syamin finished 38 pins from the Indonesian in fifth.
The men's division was a much more tighter affair between Daegu and Hong Kong. Park Min Su and Singles bronze medallist, Shin Soon Chul took an early lead with 450 in their opening game to lead Macau's Gordon Ho and Lo Ka Hou by 19 pins.
Singles gold medallist, Jimmy Cheung and James Lui posted a splendid 470 to add to their 399 opening game to take over the running, six pins ahead of the Daegu pair. Whilst Hong Kong suffered a lowly 381 in the third game, Daegu took the opportunity to regain the lead with 428.
Chueng and Lui fought back with a better 461 in the fourth game to retake the lead only for Daegu to move back up with a sizzling 527 in the fifth game. Park and Shin ended with another good game of 494 to seal the gold with 2718.
Hong Kong settled for the silver medal with 2578, 140 pins behind the champion. Rodolfo Tan Jnr and Kevin Oliver Cu of Paranaque took the bronze medal with 2477 while Yancheng missed the podium by 12 pins to finish in fourth with 2465.
Park and Shin picking up Daegu's first gold medal
The other Hong Kong pair of Tony Wong and Mike Chan rounded out the top five with 2460. Singapore's pairing of Soh Yong Ping-Basil Ng and Ahmad Safwan-Marcus Kiew managed only seventh and eighth positions.
Competition will now shift to the Team of Four which will be staged over two blocks of three games all to be bowled tomorrow.
The top 16 men, top 16 women, top 8 senior men and top 8 senior women based on their All Events standings (18 games) will advance to the head-to-head elimination rounds of the Masters finals on October 30.
Detailed scores: Women's Doubles | Men's Doubles | Photo Album.
Photos by Terence Yaw in Jakarta.