Singapore wins second gold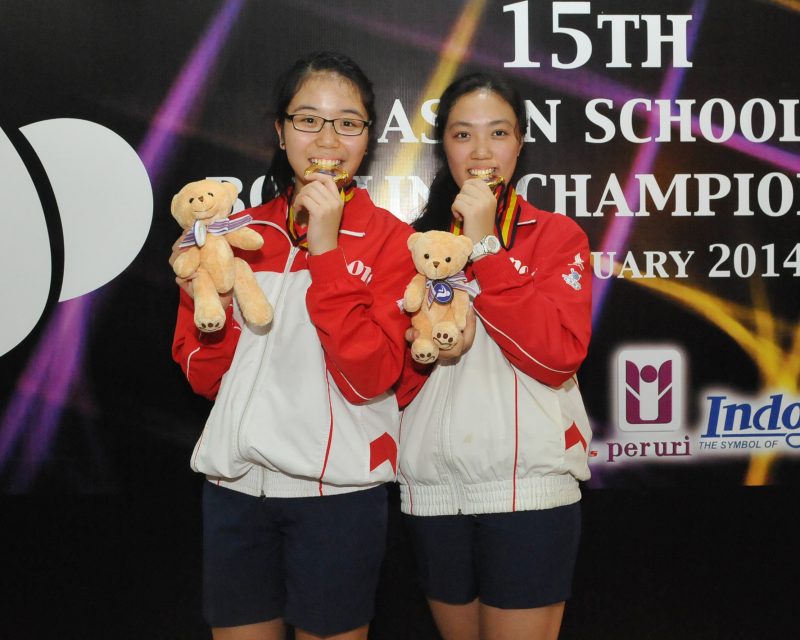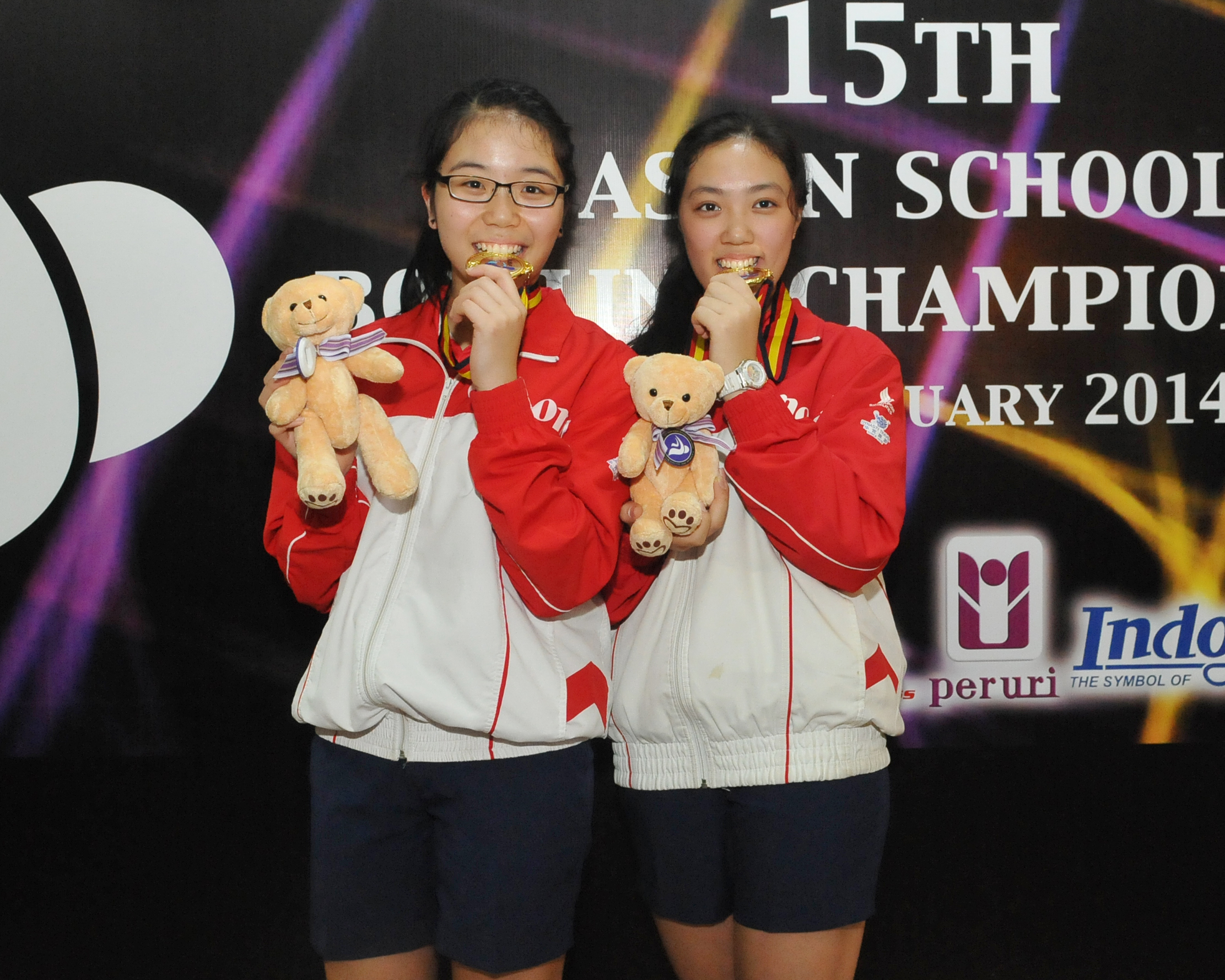 13th February, Jakarta: Singles gold medalist, Joy Yap and Amanda Lee won Singapore A's second gold medal of the 15th Asian School Bowling Championships with victory in the Girl's Doubles while Iliya Syamin and Charmaine Chang added a second bronze.
Yap and Lee got off to a cracking pace reeling in a stunning 535 in their opening game to lead Indonesia A1 of Shinta Ceysaria and Nadia Pramanik in second 44 pins away. The Singapore pair rolled another big game of 482 in the second to open up a gap of 53 pins.
Singapore B pair of Charmaine Chang and Iliya Syamin was equally impressive posting 454 and 510 to move ahead of the Indonesian pair.
At the halfway mark, Yap and Lee were 67 pins ahead of their compatriots with another superb 471 in the third. The leader streaked away with 499 in the fourth to stretch their lead over Iliya and Chang to 103 pins.
Suddenly, the Singapore pair put themselves well into a gold medal contention needing only 792 in their last two games to topple Squad A leader of Alisha Nabila and Aldila Indryati of the other Indonesia A pair.
Another strong 477 in the fifth reduced the gap to a comfortable 315 in the final game. The pair strolled home with 511 to top the squad and win the nation's second gold medal with 2975.
Iliya and Chang continued to pace their team-mates to snatch the bronze medal with 2765 leaving the host settling for the silver medal.
The Japanese pair of Futaba Imai-Mirai Ishimoto, who was second in the first squad, slipped down to fourth while Kristin Quah and Charlene Lim felled to fifth position.
Meanwhile, Lee Ju Hyung and Hwang Sung Hyun of Korea A led from start to finish to overhaul Squad A leader, Rafif Imam Santoso and Billy Muhammad Islam of Indonesia A to win their first gold medal of the competition with 3000.
Hwang also rolled the tournament's third and fourth 300s in the second and sixth games for the highest 6-games series of 1594 while Lee downed 1406.
Hong Kong's pair of Yu Ho Yin and Nicolas Michel Breant had looked for a podium position when they trailed the Koreans at the start and in the fourth and fifth games but faded off third in the squad and fifth overall with 2799.
Philippines A pair of Enrico Hernandez and Ivan Dominic Malag finished second with 2827 but also missed the podium for fourth overall.
Kil Jun Seong and Seo Hyo Dong of Korea B, who was second to the Indonesian pair in the first squad, survived to clinch the bronze medal with 2851. Singapore boys best performance was only a 14th, 15th and 16th place finish.
Competition will resume with the 4-player Team event tomorrow over two blocks of three games each. The top 16 boys and top 16 girls in the All Events standings after 18-games will qualify for the Masters finals.
Detailed scores: Girl's Doubles Combined | Boy's Doubles Combined | Photo Album.
Photos by Terence Yaw in Jakarta.