Singapore strikes first gold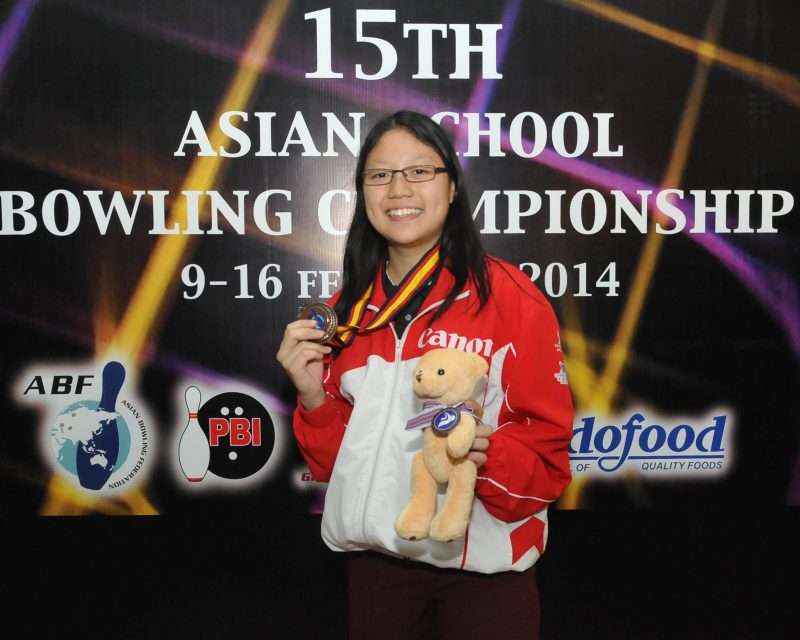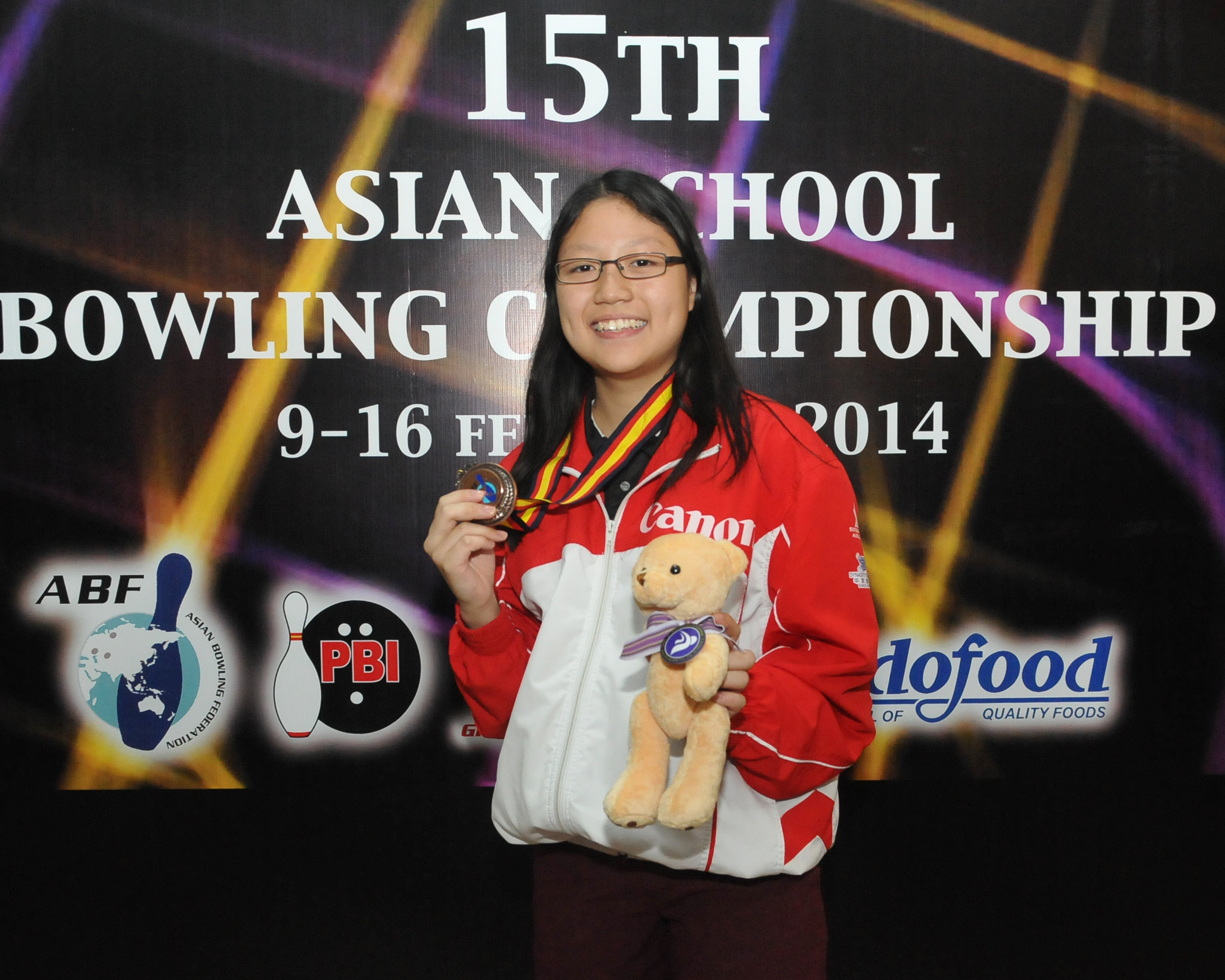 12th February, Jakarta: Joy Yap Jing Ying of Team A struck Singapore's first gold medal at the 15th Asian School Bowling Championships winning the Girl's Singles event by 1 pin while Kristin Quah took the bronze.
Yap did not get off the mark well with 212 and 206 as Shinta Ceysaria of Indonesia A set the pace with 258 to lead Bea Katrina Hernandez of Philippines A in second with 240. Charmaine Chang of Singapore B moved into second spot with 203 and 267 as Emily Cross of Australia B took over the running.
Two big games from Shion Izmine in the second and third games gave the Japanese the lead at the halfway mark followed by Cross in second while Yap moved into third spot after rolling a stunning 268.
Yap then downed the tournament's second 300 in the fourth game to surge into the lead with Kim Dong Yo of Korea B moving up into second and Izumine slipping down to third.
With two games to go and needing 459 or more to topple Squad A leader, Futaba Imai of Japan, the Singaporean posted another superb 268 to stretch her lead over Izumine to 98 pins and reducing the gap to just 191 to Imai.
Needing only 192 or more, it was a tense final game for Yap as she managed to end with 192 to remain in the lead of this squad but crucially beating Imai by a single pin to win the Singles gold with 1446.
"I didn't really have a good start but after I settled down, I managed to roll a big game to stay in touch," said the 18-year-old Republic Polytechnic year 2 student, Joy Yap.
"The 300 really boosted my confidence and steadied my early nerves and I was able to fire another big game in the fifth putting me nearer to beating Squad A leader. The last few frames was tense but I managed to pull through thanks to the encouragements given to me by the coaches."
Nadia Pramanik of Indonesia A finished second in the same squad with 1381 but was not good enough to earn her a medal. Imai settled for the silver medal with 1445 she shot in Squad A.
Kristin Quah, who was second to the Japanese, added the bronze medal with 1395 while Charmaine Lim, who was third behind Quah, missed the podium to take up fourth with 1385. Amanda Lee finished seventh with 1363 and Charmaine Chang eighth with 1358.
Meanwhile, Musatafa Al Mousawi of Kuwait A snatched a well deserve victory in the Boy's Singles event in Squad B to win the gold with 1575. Kil Jun Seong of Korea B set the early pace with 263 and 243 to lead compatriot, Lee Ju Hyung of Korea A.
A big game of 289 following his 258 and 227 shot the Mustafa into the lead, 38 pins ahead of Kil at the halfway mark. The Kuwaiti followed it up with another splendid 276 in the fourth putting him just 465 short of Squad A leader, Katsuhito Nakano of Japan.
With another 258 in the fifth and 267 in the final game, Mustafa topped the squad and clinched the gold with a massive 1575 total. Nakano settled for the silver medal with 1515.
Merwin Matheiu Tan of Philippines A, who finished second to Mustafa, snatched the bronze medal with 1494 ahead of Kil and Adam Svensson of Australia A rounding out the top 5.
Singaore's Marcus Kiew, who was third in the first squad, dropped down to sixth position with 1436. Kuek Qi En, Darren Ong and Jonovan Neo ended amongst the top 20.
Detailed scores: Girl's Singles Combined | Girl's Singles Squad B | Boy's Singles Combined | Boy's Singles Squad B | Photo Album.
Photos by Terence Yaw in Jakarta.