Singapore picks up first medal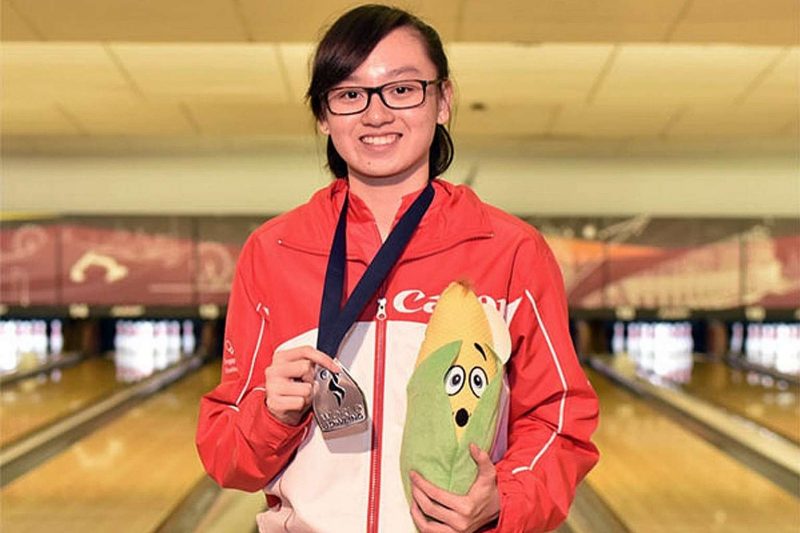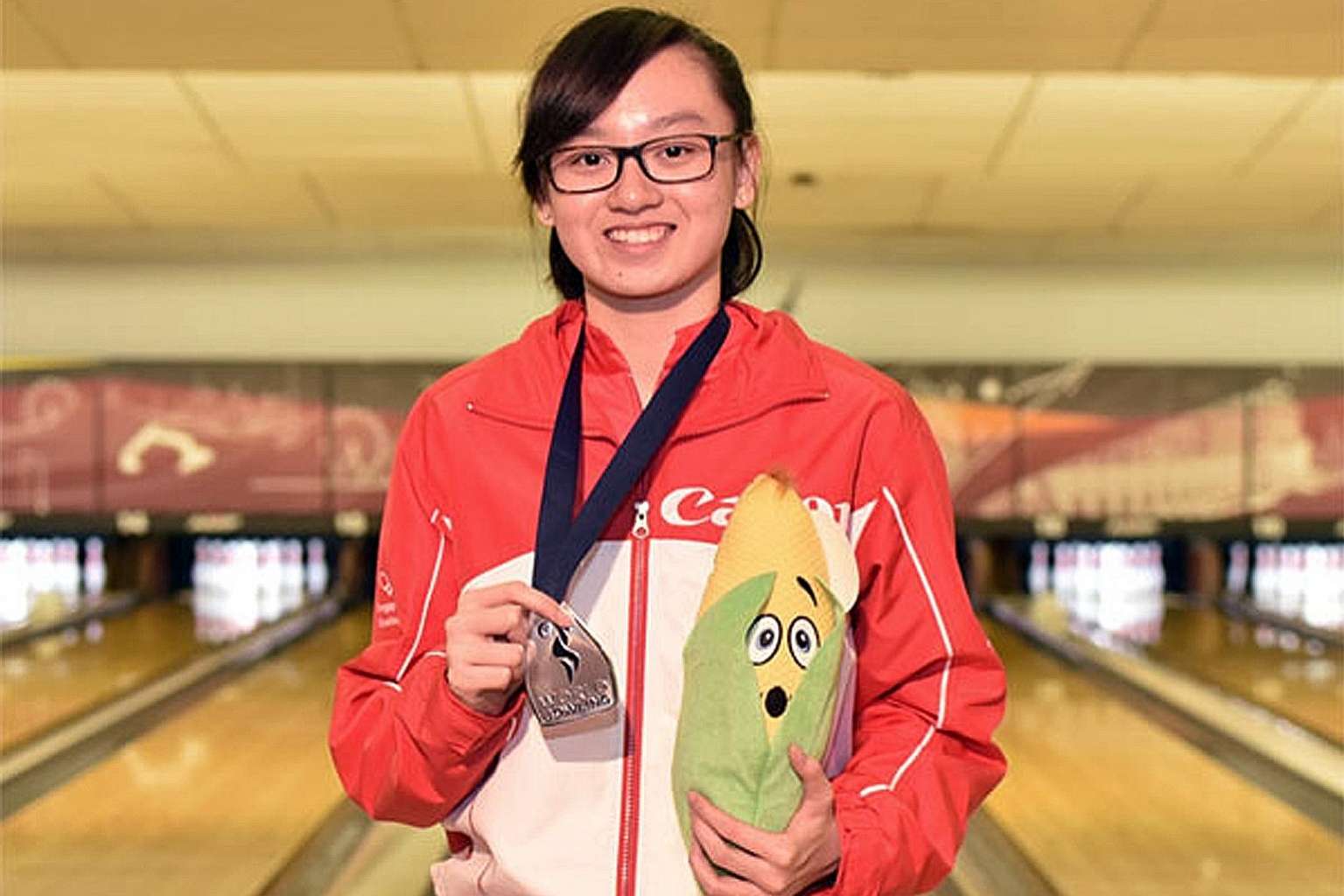 2nd August, Lincoln, Nebraska: Amabel Chua came close to winning the prestigious Masters gold medal but settled for the Girl's Masters silver at the concluding 14th World Youth Championships at Sun Valley Lanes on Tuesday.
Chua, who made the Masters finals finishing 19th out of 24 qualifiers from the All Events standings, lost her first best-of-three game match, 158-190 to sixth-seed, Natasha Roslan of Malaysia in the title round.
The Malaysian almost sealed the tie when she ended the second game with 236. But Chua would not go down and struck home in the tenth frame to win the second game, 245-236 and forced a third decider. Natasha had a better start reeling in four consecutive strikes as Chua had two open frames in the fifth and sixth frames.
Natasha went on to seal the match 227-187 to give Malaysia's its first gold medal of the championships. Chua did everything right when she defeated two gold medallist, Gazmine Mason of USA, 2-0 (196-187, 201-198) in the first semi-final match.
The champion had breezed past 2014 Masters gold medallist, Mirai Ishimoto of Japan, 2-0 (241-218, 249-221) in the other semi-final match to advance to the gold medal round.
Amabel Chua with the silver medal
"I struggled in the first game but then lined up well in the second game level the match one-all," said the 16-year-old Singapore Sports School student and a member of the Singapore youth team. "I was doing well in the first five frames but I made two silly mistakes in the next two frames which cost me the gold.
"But I'm still glad to have at least won a medal for Singapore. I'm happy we did it on the final day of the championships."
Chua narrowly beat a second Malaysian and Singles silver medallist, Victoria Chin, 2-1 in the Step 3 finals to reach the semi-finals while Natasha eliminated Korea's Lee Young Seung, 2-1 in the same round.
Charlene Lim and Tracy See were drawn together in the Step 1 finals in which Lim won, 2-1 to join Chua in the next round. Chua had a lucky break when she beat England's Keira Reay, 2-0. Lim lost to Julia Bond of USA, 0-2 in Step 2 finals while Chua continued her fine run to beat Singles and All Events silver medallist, Filippa Persson of Sweden, 2-1 to advance to Step 3 finals.
The girls and boys drew blanks in the Singles, Doubles and Team of Four events. The closest Singapore came to winning their first medal was when See missed cut for the Singles semi-finals by two pins in fifth position.
Singapore finished sixth in both the girls and boys Team of Four event. Cheah Ray Han and Muhd Jaris Goh qualified for the Masters Step 1 finals but crashed out when Cheah lost 1-2 and Muhd Jaris 0-2.
Anthony Simonsen of USA won the Boy's Masters gold medal after he defeated All Events gold medallist, Pontus Andersson of Sweden, 2-0. He ousted triple gold medallist, Wesley Low Jr., 2-1 in the all-American two-handed semi-final to advance to the final. Andersson had an easy victory over Tun Hakim of Malaysia, 2-0 to set up the finale with the American.
USA emerged as overall champion with six gold, thee silver and four bronze medals. They were also champion in the girl's division with a medal haul of 2-2-3 and the boy's division with a medal haul of 4-1-1. Wesley Low Jr. was the star of the championships winning three gold, one silver and one bronze medal.
Gazmine Mason picked up two gold, two silver and one bronze medal. Korea finished second overall with two gold and one silver medal while Malaysia finished third with one gold, two silver and three bronze medals.
Step 1 finalists, Tracy See, Amabel and Charlene Lim
129 boys and 79 girls from 37 countries participated in the 10-day championships at Sun Valley Lanes in Lincoln, Nebraska. The next World Youth Championships in 2018 will again be host by United States in Detroit, Michigan.
Detailed scores: Girl's Semi-finals & Final | Boy's Semi-finals & Final | Photo Album
Photos by Terence Yaw in Lincoln, Nebraska.