Singapore national bowlers secures finals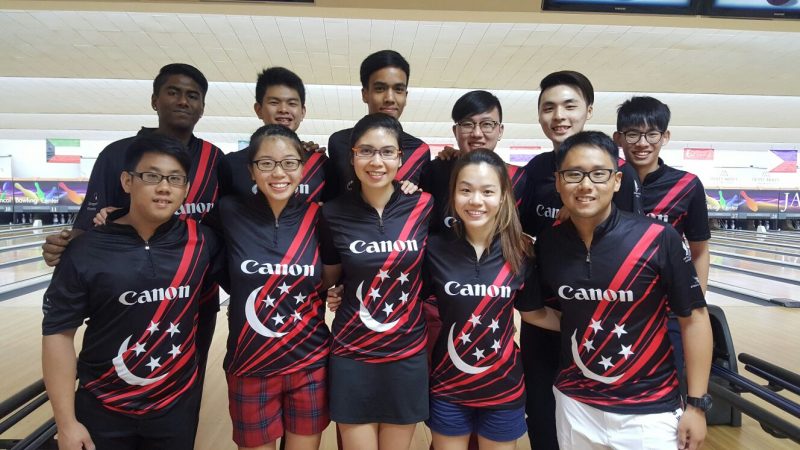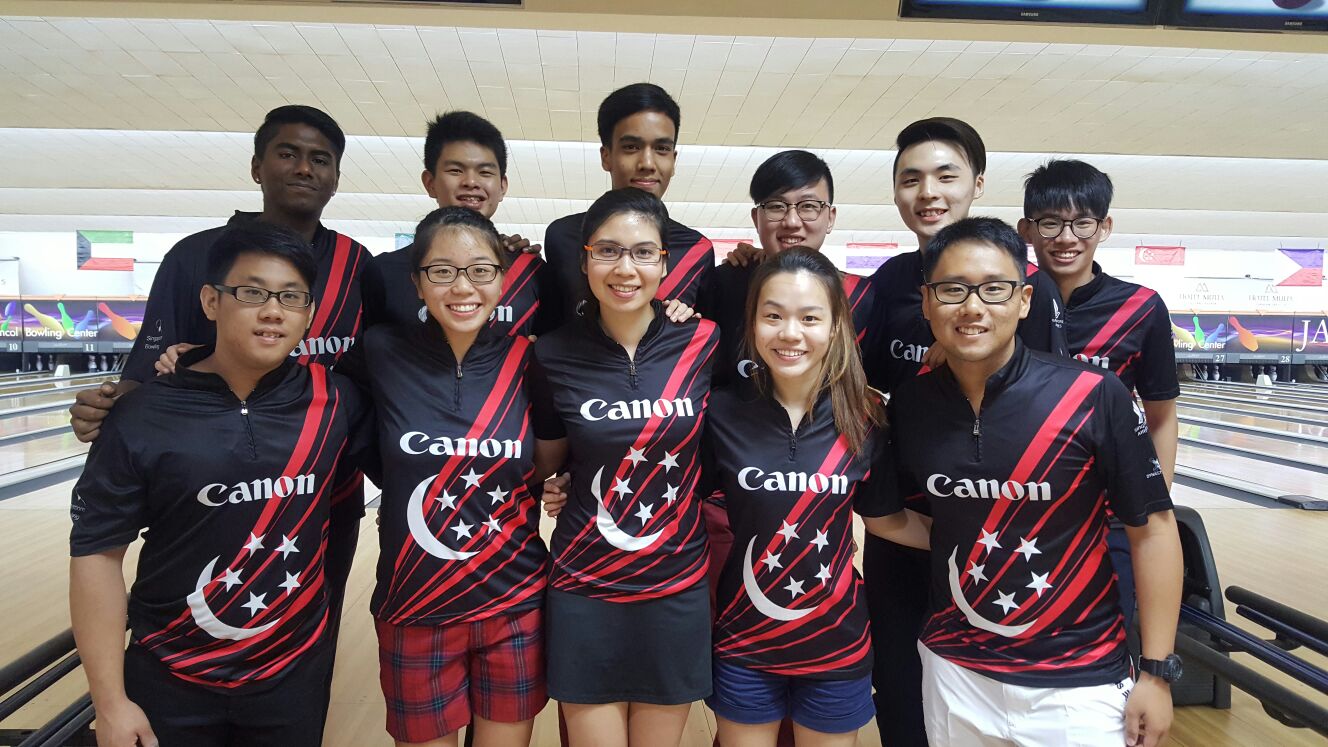 21st October, Jakarta: 2016 Asian Championships Team bronze medallist, Jasmine Yeong-Nathan of Singapore secured her place in the finals after topping the Women's Open overseas qualifying pool at the 14th Indonesia International Open joined by her team-mates.
Yeong-Nathan, who missed the top three bracket by one pin yesterday on 1365 pinfalls, improved her lower 653 series with a stunning 756 to take over top spot with 1468 pushing down PBA pro and overnight leader, Shannon Pluhowsky of USA into second position on 1447.
Her team-mate, Joy Yap posted 1439 for third spot, sandwiching the American and knocking out early leader, Krizziah Tabora of Philippines into fourth with 1420. Malaysia's seasoned campaigner, Shalin Zulkifli, who was in the top bracket, made up the top five with 1366.
Two-time ABF Tour winner, Putty Armein also took over the lead in the local pool with 1412 from overnight leader and National Interstate Championships two-gold medallist, Tannya Roumimper, who settled for second with 1379.
Jasmine Yeong-Nathan taking over the lead of the overseas pool
2016 Macau-China Open champion, Novie Phang made up the top three who, like the top three in the overseas pool, will skip Stage 1 final and seeded for Stage 2 final on Octoner 23.
Geraldine Ng also qualified tenth in the overseas pool with 1324. 2016 World Youth Championships Masters silver medallist and yesterday's Youth Girls Masters first runner-up, Amabel Chua of Singapore Sports School also made the cut in eighth position in the mixed pool.
The cut at 19th position in the mixed pool went to 2016 Hong Kong Open champion, Esther Cheah of Malaysia with 1277 (average 212.83).
With three more squads left for qualifying, Singapore's Ahmad Safwan of Singapore secured his place in Stage 1 final 11th in the overseas pool with 1455. He is joined by Marcus Kiew in 15th position in the mixed pool with 1444.
Derek Chan and Remy Ong were the two other Singaporeans to make the cut in 13th and 18th positions in the mixed pool too. Ahmad Muaz of Malaysia went into the lead briefly with 1544, becoming the second qualifier to surpass the 1500-mark.
But his lead was short-lived as overnight leader, Kim Bolleby of Thailand again blitzed the lanes with another scorching 784 series to regain lead and becoming the first qualifier to surpass the 1600-mark with 1608. Bolleby also registered the highest three games series of 824 yesterday.
Singapore's best men qualifier, Ahmad Safwan
2012 AMF World Cup champion and 2015 SEA Games Team gold medallist, Syafiq Ridhwan of Malaysia regained third spot after improving his six-game tally from 1431 to 1500, a third qualifier to srupass the 1500-mark.
Macau's Lee Tak Man, who had overtaken American PBA pro, Tommy Jones for second spot yesterday with 1482, took up third spot briefly with an improved 1491 total only to drop back down to fourth. Hong Kong's Tony Wong rounded out the top five with 1478.
The cut at 23rd position went to Muhd Nur Aiman of Malaysia with 1406 (average 243.33). Last year's cut was 1408 while the previous year's cut was 1405. The cut for this year could well reach 1420 or more. At press time, there are three more squads left for a chance to make the finals.
Detailed scores: Women's Open Qualifying | Men's Open Qualifying | Photo Album.
Photos by Terence Yaw in Jakarta.