Singapore keglers still in contention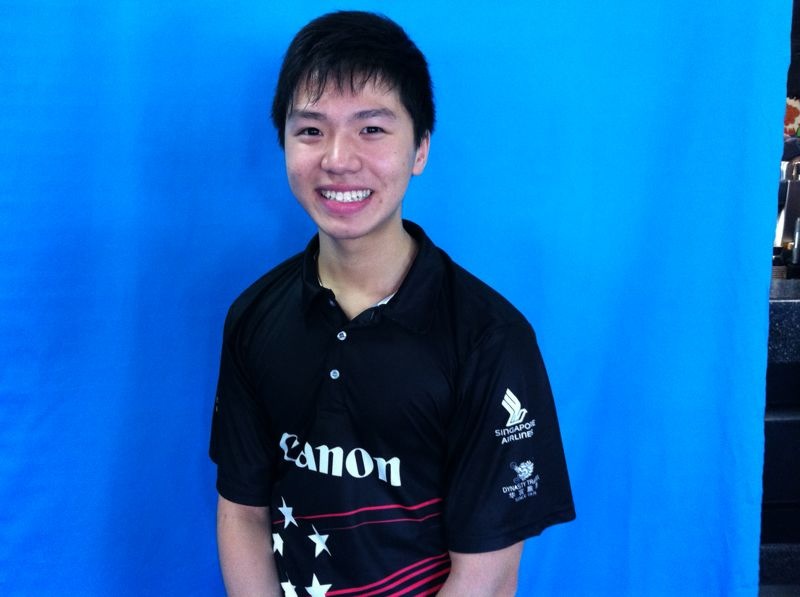 2nd March, Auckland: Singapore keglers need to work harder if they were to acheive the successes they have had at the VI Commonwealth Tenpin Bowling Championships 2013 after a lack luster performance in the Masters finals.
Javier Tan, who has won two gold medals in the Doubles and Mixed Team events, was the nation's best performer after he finished fifth with 1361 pinfalls winning six matches. Muhd Jaris Goh, who won a silver and two gold, is down in 11th position with ony 1184 from one win.
Singapore gold medalist, Sam Cooley is way in front with 1513 winning five and drawing one match to lead the feield of 12 finalists.
England's Christopher Oates finished second with 1501 from six wins, just 12 pins off the lead while Malaysia's Isaac Russell Paul was third with 1414 from four wins.
Meanwhile, Malaysia set course to win their first gold medal when the women ruled in the first block with Dayang Khairuniza leading with 1407 from four wins. Her team-mate, Siti Shazwani gvae Malaysia a one-two finish with 1378 also from four wins.
Joanna Attard of Malta clinched third spot with 1368 followed by Australia's Bec Whiting and Malta's Sue Abela rounding up the top 5.
Singapore's Bernice Lim fared better than her team-mate, Geraldine Ng but was still below par. Lim totaled 1283 winning just three matches for sixth position while Ng won two matches for a 1225 total pinfalls for 9th.
The men and women will resume with their second block tomorrow and the top 3 men and top 3 women would advance to the stepladder finals.
Photo courtesy of Barry Lynch.