Singapore earns team bronze medal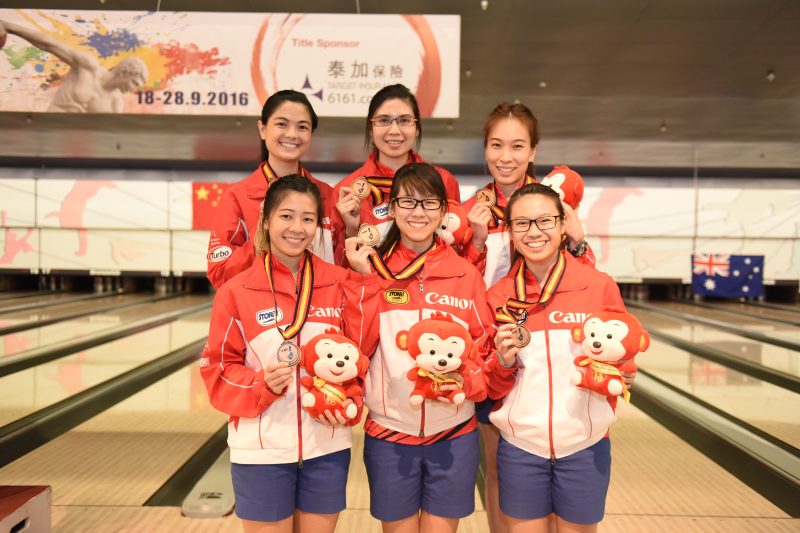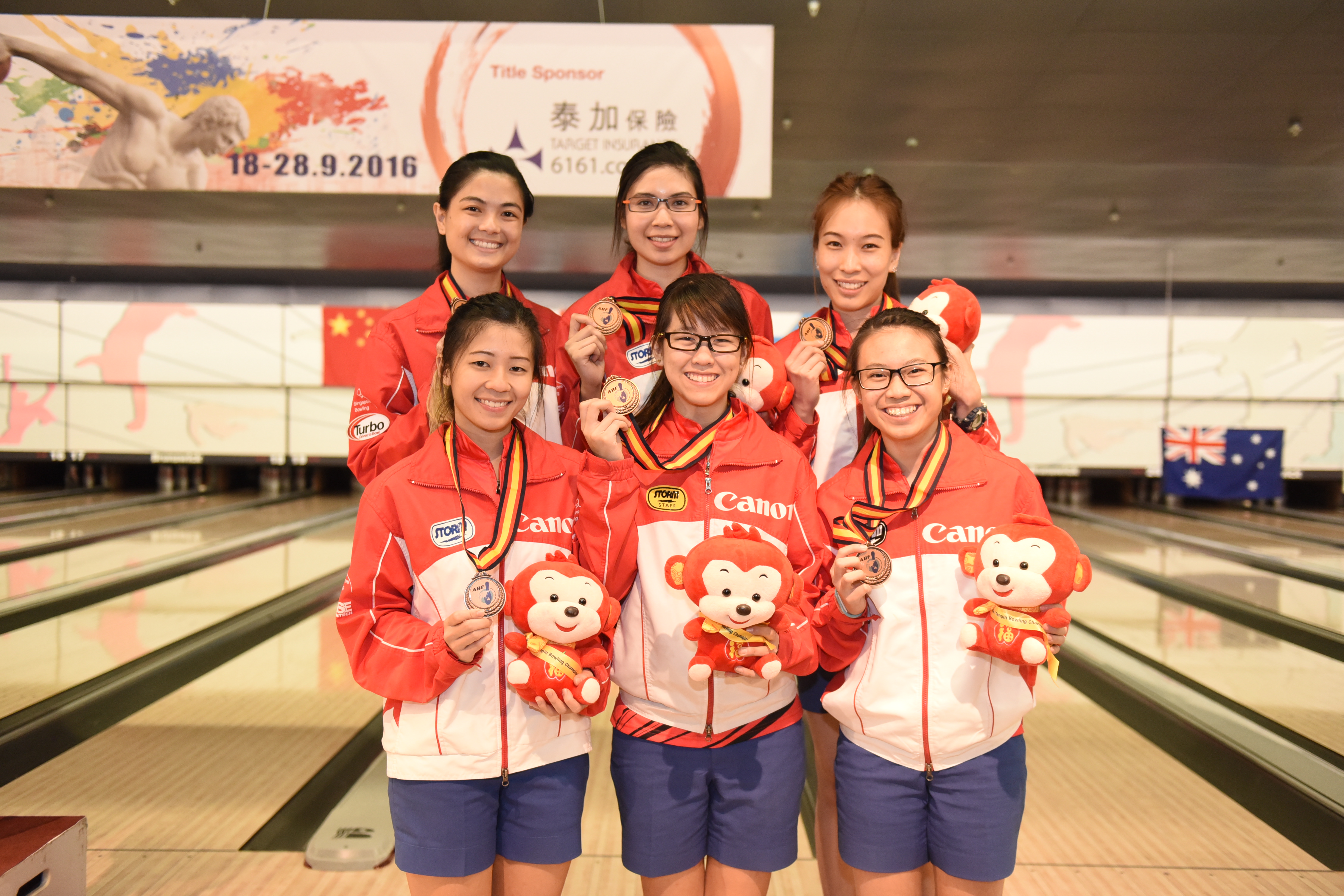 26th September, Hong Kong: Singapore won their first medal at the Target 24th Asian Tenpin Bowling Championships when the women claimed the bronze in the 5-player Team event on Sunday evening while Korea and Malaysia took the gold and silver medals.
Joey Yeo, Geraldine Ng, Jasmine Yeong-Nathan, Bernice Lim and anchored by Daphne Tan were 106 pins behind leader Korea and 71 pins behind second-placed Malaysia after the first block of three games yesterday.
Reigning champion, Korea started where they left off with a strong game of 1085 in their opening game of the second block to extend their lead from 35 pins to 53 pins over Malaysia, who posted 1067. Singapore downed the highest of the top three teams with 1091 to narrow the gap slightly.
The Korean women added 1097 in the fifth game but Malaysia fired a bigger game of 1120 to move closer to the leader. Singapore turned in a decent 975 but was able to build some margin over the fourth and fifth-placed, Japan and Chinese Taipei.
Korean ended in style with a massive 1130 to seal their third consecutive Team gold medal at the Asian Championships with 6409. Malaysia also ended with a big game of 1130 but had to settle for the silver medal with 6366.
Women's Team bronze medallist, Singapore
Singapore completed the block with 1064 to pick up the bronze medal with 6108 with Japan and Chinese Taipei rounding out the top five with 5958 and 5952 respectively.
Earlier in the day, Singapore went home empty handed when they finished ninth in the 5-player Team event. Japan won the gold with 6634, Australia the silver with 6329 and Malaysia the bronze with 6275. No men qualified for the Masters finals either.
Singles and Team gold medallist, Jung Da Wun won her third gold medal of the championship by taking top spot in the All Events standings with 5323. Baek Seung Ja gave Korea a one-two finish to earn her third silver medal with 5193.
Esther Cheah posted 1331 in the team event to snatch the bronze medal with 5011 while Trios gold medallist, Mira Ishimoto of Japan and Syaidatul Afifah of Malaysia completed the top five with 5010 and 4965.
Three SIngapore women made the cut for the Masters finals. Jasmine Yeong-Nathan was Singapore's best finisher in the standings in eighth, Daphne Tan in ninth and Joey Yeo 15th. Bernice Lim ended in 26th, Geraldine Ng 32nd and Charlene Lim 38th.
Singapore men in the second block
The top 16 women will contest the Masters finals over two blocks of eight game on September 27 and 28. The Top three women will advance to the stepladder grand finals.
Detailed scores: Women's Team Block 2 | Men's Team Block 2 | Women's All Events | Men's All Events | Photo Album.
Photos by Terence Yaw in Hong Kong.