Second victory for Singaporean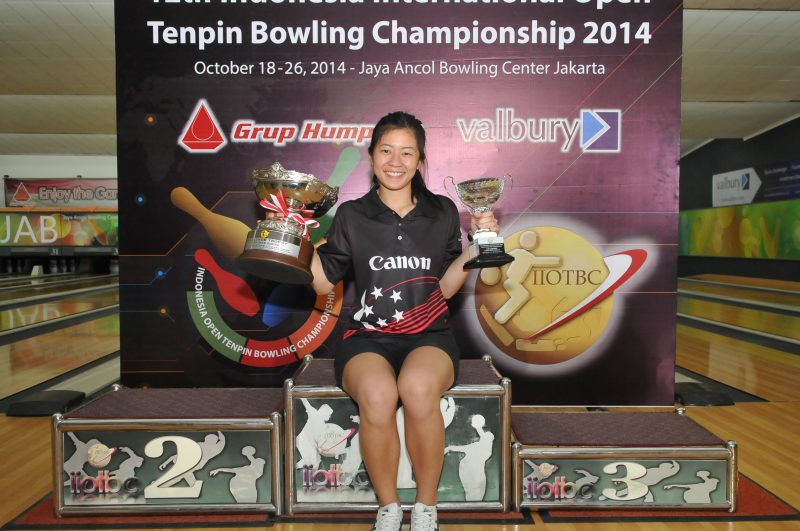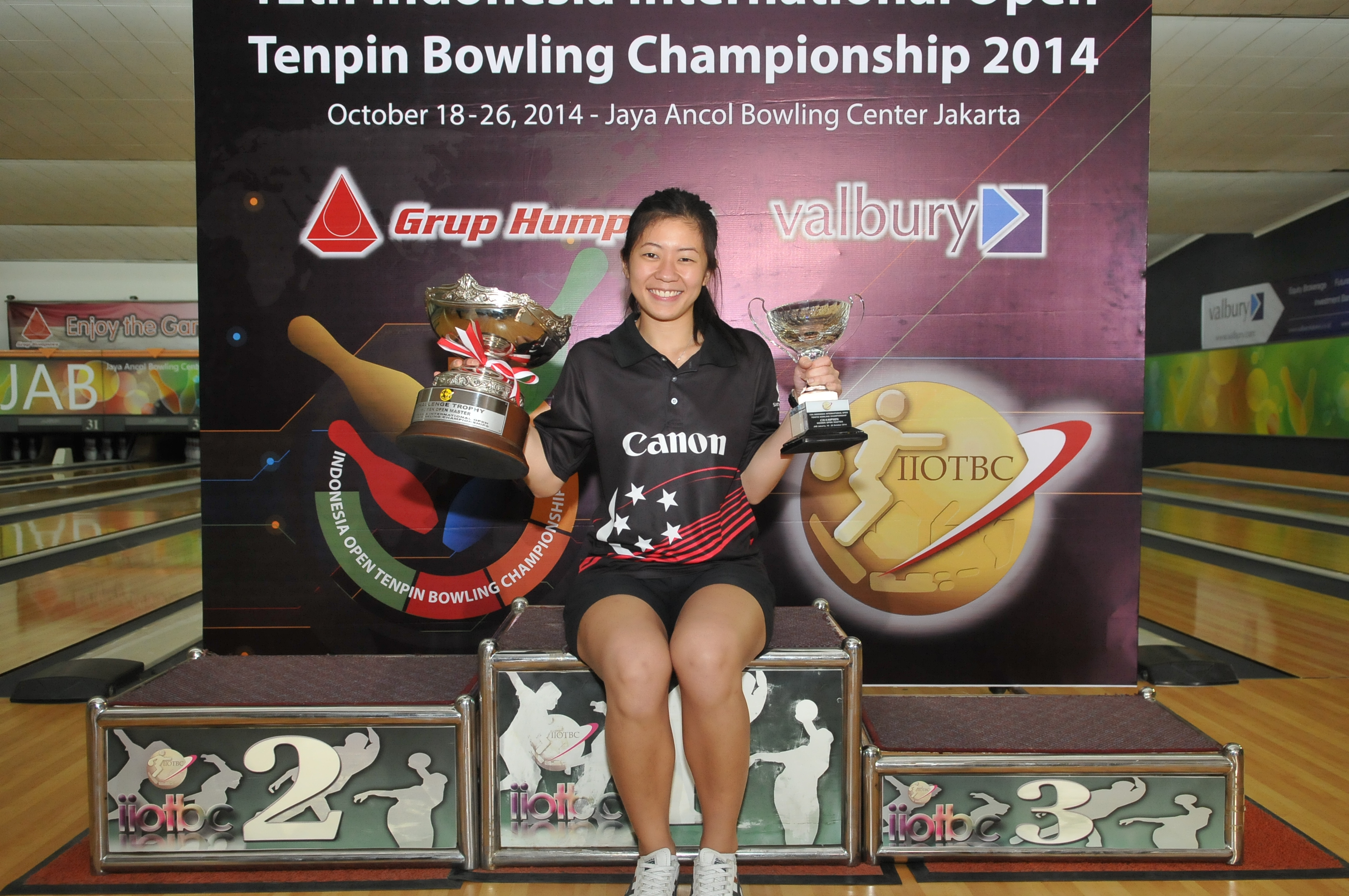 26th October, Jakarta: Top seed, Bernice Lim of SIngapore won the Women's Open Masters title for the second time after she edged Alisha Iman Cheong of Malaysia, 248-245 in the second deciding match of the 12th Indonesia International Open on Sunday.
Lim had an early split in the second frame of the first match to trail Alisha by 20 pins but quickly recovered with four strikes-in-a-row from frame four. The Malaysian responded with three strikes to draw level at the eighth frame.
The Singaporean was unablle to string together more strikes as Alisah made no mistake to edge Lim, 217-214 to force a sudden-death decider.
Lim got off to a good footing with four strikes-in-a-row from frame two, but again Alisah answered back with five consecutive strikes of her own to open up an 18-pin lead at the eighth frame.
The top seed struck thrice and a 9=pin count in her last throw to finish with 248. Her opponent struck again in the ninth frame and looked set to win the decider and take the title.
Alisha left pin 10 standing in her last frame and only needed to spare to win the frame to defeat the Singaporean but lost her cool and failed to spare handing the tie and the title to Lim, 245-248.
Lim first won the Indonesia International Open crown in 2009 when she was just 15 and a return to the top podium after seven years brings back all those sweet memories.
Alisha had earlier earned the right to challenge the top seed, after she beat second seed, Joan Cheng of Hong Kong and winner of the first match, Geraldine Ng, 214-198-198 in the second match.
Ng, who was the defending champion and sixth seed, took the first match by beating fourth seed, Dayang Khairuniza of Malaysia and fifth seed, Ivana Hie of Indonesia, 201-144-192 to advance to the second match.
Lim earned 50 million Indonesia rupiah (approx. S$5,200) as champion with the first runner-up, Alisha settling for 25 million rupiah. Cheng took home 12.5 million while Ng, Ivana and Khairuniza pocketed 10, 8 and 7 million rupiah respectively.
Singapore's three other finalists, Charlene Lim, Jasmine Yeong-Nathan and Iliya Syamin ended the finals in 12th, 15th and 16th positions respectively.
In the men's division, Korean pro, Jeong Tae Hwa was also forced into the second deciding match after the top seed lost to challenger, Adrian Ang of Malaysia 198-217 in the first match.
But Ang suffered two open frames in the second and sixth while the Korean struck twice in frames three and fourth and then knocked down five-in-a-row to put the match beyond the Malaysia winning 245-214 for the title.
Ang dispatched second seed and compatriot, Syimir Abdul Razak and winner of the first match, Michael Mak of Hong Kong, 228-211-198 before settling for first runner-up.
Mak flew past fourth seed and a third Malaysian, Johnathan Chan and sixth seed, Hussain Al Suwaidi of UAE, 247-181-187 to advance to the next match.
Jeong pocketed the top prize of 150 milion rupiah (approx. S$15,800) as champion leaving 100 million rupiah to the first runner-up, Ang. Syimir settled for 60 million rupiah while Mak, Chan and Hussain took home 40, 25 and 17.5 million respectively.
Lim topped the earlier Stage 2 finals with 1846 ahead of Cheng with 1798 and Alisha 1788. Khairuniza, Ivana and Ng made the cut in fourth to sixth position with 1730, 1723 and 1714.
Jeong finished as top seed in his earlier Stage 2 finals with 1882 followed by Syimir in second with 1859 and Ang third with 1856. Chan, Mak and Hussain made the cut in fourth to sixth positions with 1814, 1808 and 1798.
Singapore's only men finalist, Suresh Elangovan ended his campaign in a disappointing 22nd position out of a field of 24.
The top 16 men and top 16 women also qualified the ABF Tour Indonesia leg which will be held at the same bowling center tomorrow.
Detailed scores: Women's Stepladder Finals | Men's Stepladder Finals | Women's Stage 2 Finals | Men's Stage 2 Finals | Photo Album.
Photos by Terence Yaw in Jakarta.