Second runner-up for Singaporean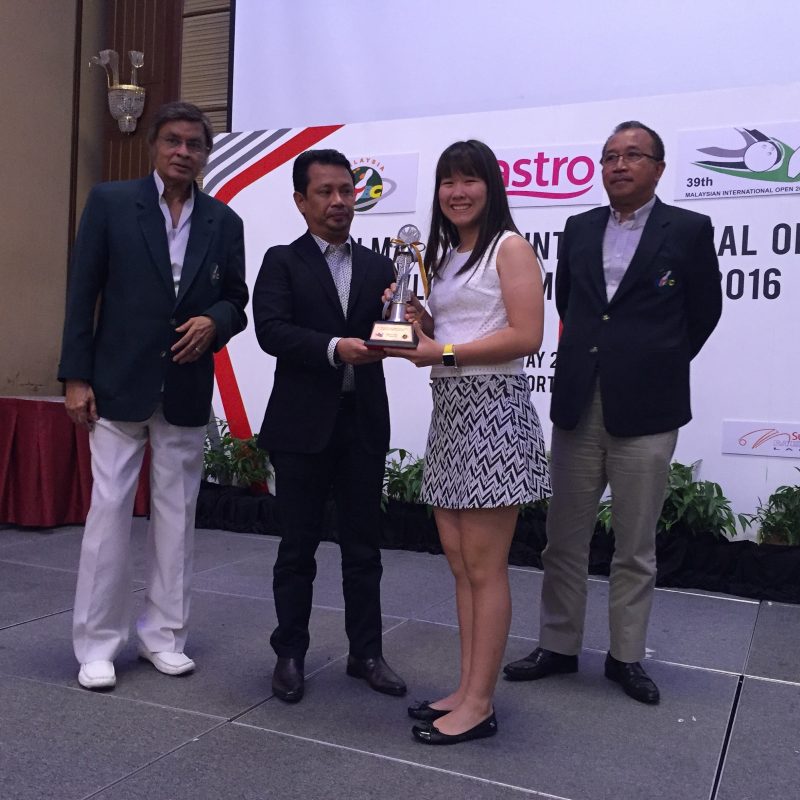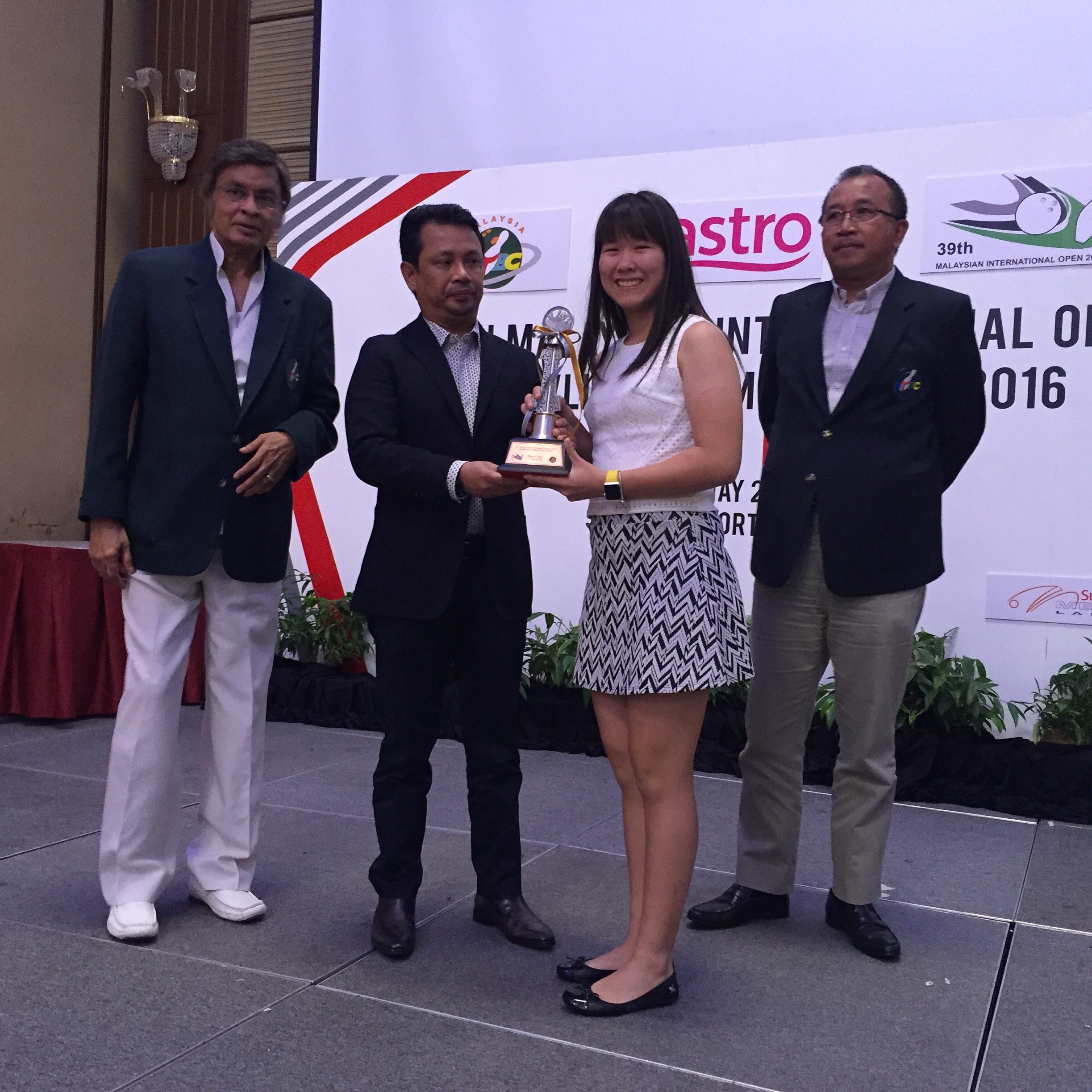 7th May, Kuala Lumpur: 2014 Bowling World Open champion, Joey Yeo Rouqi gave a good account of herself to finish first runner-up in the Women's Open Masters finals of the 39th Malaysian International Open 2016 at Sunway Megalanes on Saturday.
Second-seed, Nora Lyana Natasia of Malaysia had a better start in the Women's Open first stepladder match against Joey Yeo with a double strike but a split in the third frame allowed the Singaporean to draw level.
The Malaysian recovered with another double strike in the fourth and fifth frames as Yeo encountered a split of her own int he fifth frame. Yeo bounced back brilliantly with three strikes-in-a-row while her opponent failed to spare in the seventh frame giving Yeo a slender lead of four pins at the eighth frame.
Yeo could not take advantage of Nora's setback and was unable to knock down more strikes as the Malaysian struck thrice to seal the victory with 209 and forcing Yeo to settle for second runner-up? position with 202.
Joey Yeo finishing as second runner-up
Nora's chance to take the title was dashed when she narrowly lost to top seed and three-time Singapore Open champion, Sin Li Jane of Malaysia going down 201-202 in the championship match. Sin pocketed the top prize of RM15,000 (approx. S$5,000) as champion for the second time since 2014. Nora earned RM10,000 while Yeo took home RM7,500 for her effort.
Yeo finished third in the earlier 8-games Round 2 finals with 1846 to advance to the stepladder finals, 11 pin behind Nora in second with 1857. The champion topped the round with 1934.
Top qualifier, Geraldine Ng of Singapore finished in 11th position with 1736, Tracy See 13th with 1706, Joy Yap Jing Ying 14th with 1694 and Round 1 leader, Bernice Lim 15th with 1689. Charlene Lim missed the cut for Round 2 finals by 8 pins finishing 11th with 1716 in Round 1 finals. Jasmine Yeong-Nathan took 22nd position with 1590.
In the Men's Open division, Muhammad Jaris Goh was Singapore's best performer finishing 11th position with 1820. Reigning national champion, Timothy Tham was 18th with 1745 and Brandan Tan 22nd with 1693. Darren Ong missed the cut for Round 2 finals by a single pin in 17th position with 1706 in Round 1 finals contested yesterday.
Marcus Leong ended in 22nd with 1675, Alex Chong 25th with 1641 and Basil Ng 29th with 1568. Defending champion, Park Jong Woo of Korea topped Round 1 with 1865 ahead of Tommy Jones of USA in second and Brandan Tan third with 1861 and 1819 respectively.
Two-time runner-up and top seed, Muhd Rafiq Ismail gave Malaysia a double celebration when he edged challenger and second seed, Yeri Ramadona of Indonesia, 204-202 in the title match with a clean game while the Indonesian had just one open frame in the fifth.
Singapore national bowlers in Round 2 finals
Ramadona had earlier narrowly defeated newly-crowned Thailand Open champion and third-seed, Kim Bolleby of Thailand, 204-199 in the first stepladder match to face the top seed in the final. Muhd Rafiq was richer by RM40,000 (approx. S$13,500) as champion.
The first runner-up took home RM20,000 and the Thai RM15,000. Muhd Rafiq topped Round 2 finals with 1925, 17 pins ahead of Ramadona in second with 1908. Bolleby finished third with a big final game of 266 to make the stepladder with 1902.
Detailed scores: Stepladder Finals | Women's Open Round 2 Finals | Men's Open Round 2 Finals.
Photos courtesy of SingaporeBowling.