PRESS RELEASE
24 May 2017 –  43rd Philippine International Open 2017
SingaporeBowling is pleased to announce that Iliya Syamim Bte Mohd Azni and Jermaine Seah are the first and second runner up in the Women's Open category at the 43rd Philippine International Open 2017 in Manila.
Iliya and Seah qualified for the finals as they had finished second and third, respectively, in the Round 2 Finals.
In the first match of the finals, Iliya and Seah played one game against each other to determine the challenger to top seed Lara Posadas of TBAM-Prima-RP. Iliya defeated Seah 223-203, and proceeded to the second and last match of the finals.
Iliya and Posadas bowled the best of three game matches. Posadas won two straight matches, 232-209, 188-166 and Iliya had to contend with second spot.
Both ladies have performed consistently since the qualifying rounds. The pair, along with teammate Amabel Chua dominated the Round 1 Finals by filling the top three positions, to qualify for the Round 2 Finals.
"I felt that I had exceeded my expectations for this tournament. I tried my very best and kept telling myself to fight on despite bad games and bad shots," reflected eighteen-year-old Iliya. "I told myself to do my best and maximise all my shots. I focused more on my game instead of others, since ultimately it is a fight with myself."
When asked about her thoughts on her performance, seventeen-year-old Seah said: "When I started the qualifying round, I didn't know what to expect since it was my first time at the Open. Thus, I didn't stress myself and just told myself to try my best."
Team Singapore was represented by seven men and nine women. The men's team that participated in the Open consisted of Ahmad Safwan, Brandan Tan, Keith Tan, Marcus Leong, Marcus Lim, Soh Yong Ping and Zachery Wong.
The women's team consisted of Amabel Chua, Charlene Lim, Fiona Yew, Iliya Syamim Bte Mohd Azni, Jenae Wee, Jermaine Seah, Joy Yap, Nur Amirah Ng and Tay Hui Wen.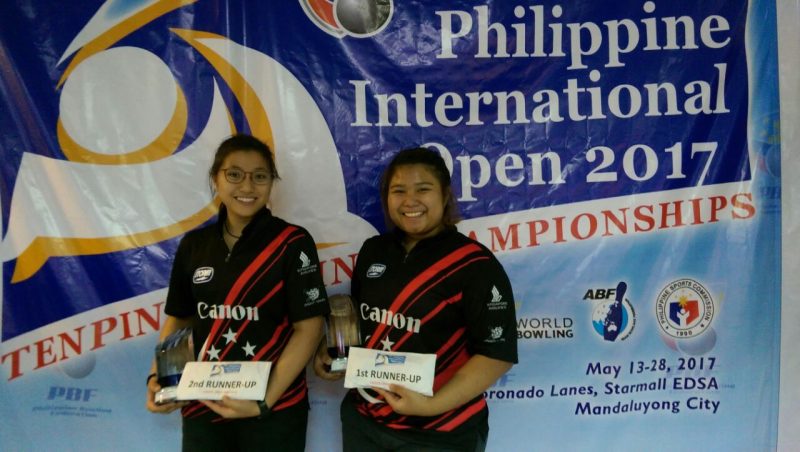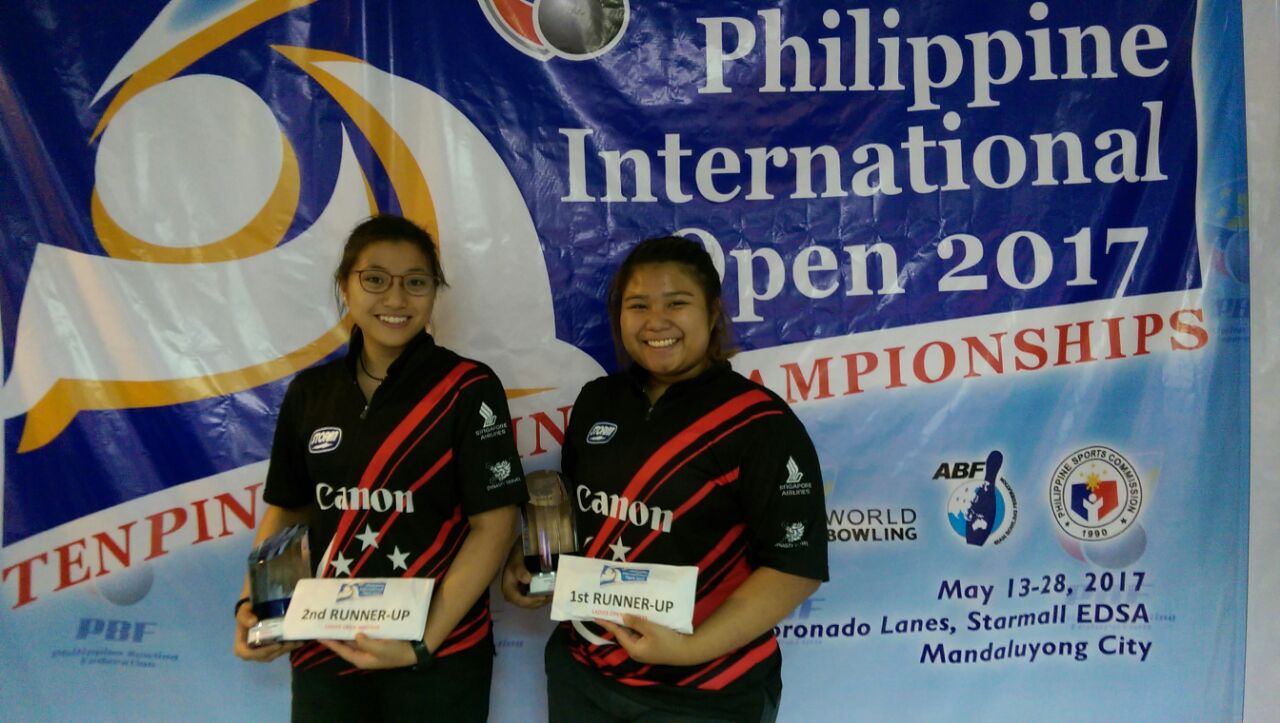 From left: Jermaine and Iliya took the top third and second spots  in the Women's Open category.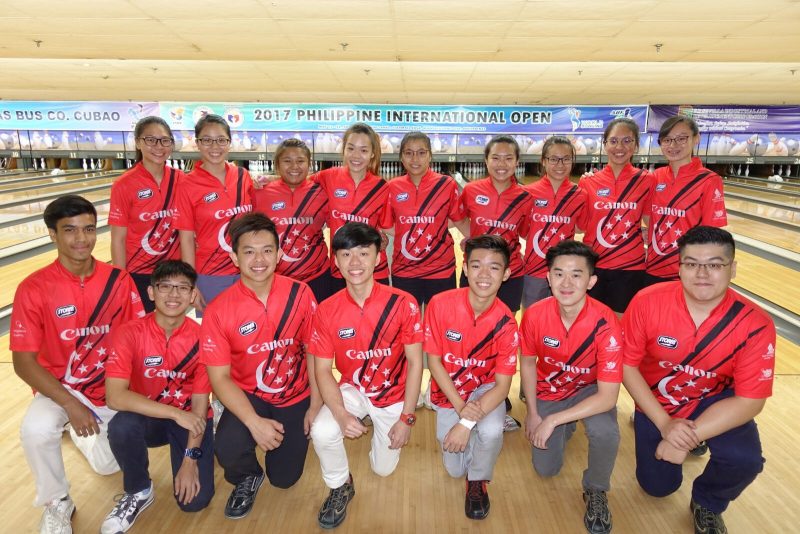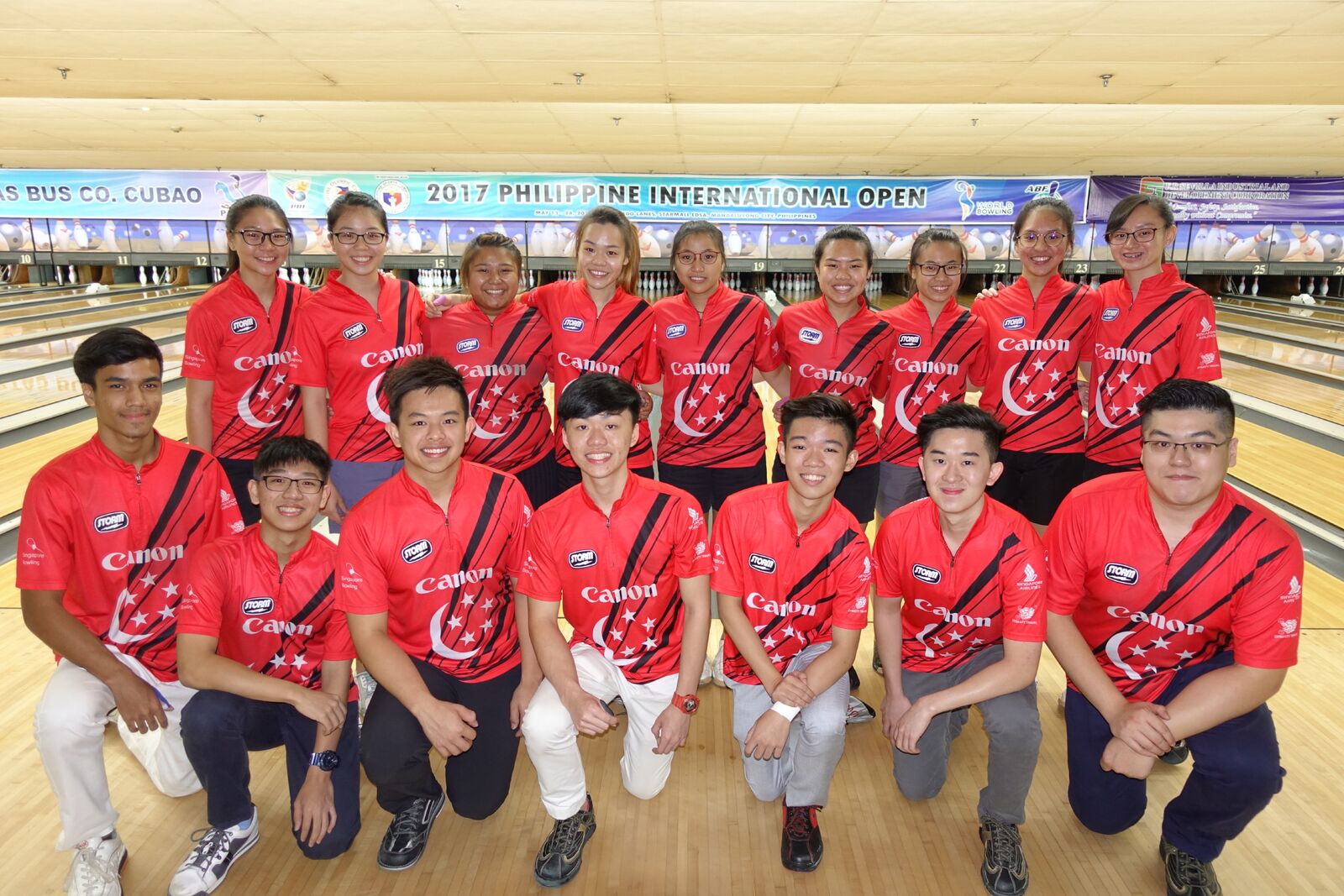 The team that took on the Philippine International Open