NYDP Annual skills Assessment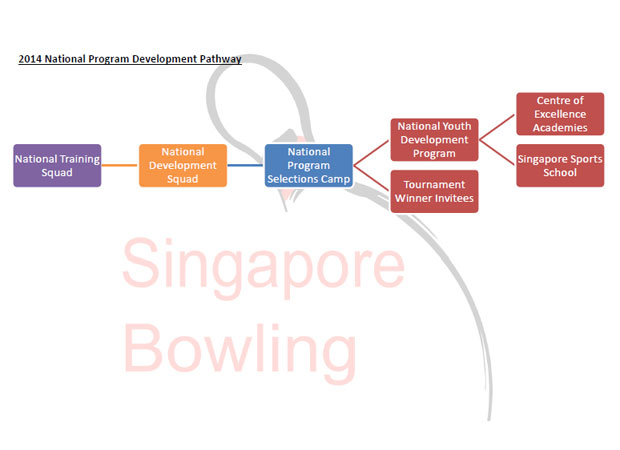 10th November, Singapore: The annual skills assessment of Singapore Bowling Federation National Youth Development Program (NYDP) was held from 1st to 9th November at Singapore Sports School Bowling Academy.
There are total of 136 bowlers in the NYDP who was assessed. The NYDP bowlers are from Centre of Excellence (COE) academies and Singapore Sports School.
Singapore Bowling Federation has endorsed five academies to conduct the COE program which initiated by SingaporeBowling. Serangoon Garden Country Club (SGCC) will join the growing list of academies; Plaza Bowlers Club, Strike Academy, Agape Bowling Academy and BioBowling Academy.
The outstanding bowlers identified during this assessment will join the 2014 tournaments' winning invitees to the National Program Selection Camp.
The National Program Selection Camp will be held on 8 to 13 December at Singapore Sports School and consist of roll off, skill assessment, classroom, and on lanes individual training.