National Youth Classic 2013 for U-17 and U-23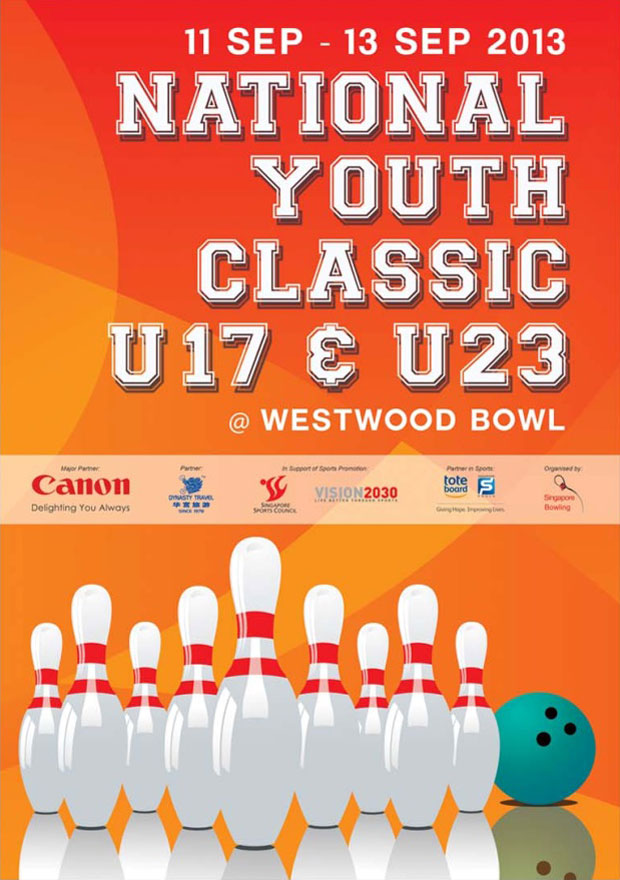 Singapore Bowling Federation is proud to announce that the National Youth Classic will replace the National Classic and hope to target the youth to experience a higher level of competition. The qualifying rounds will be held on the 11th and 12th of September with the Masters and the Stepladder finals on the 13th, September, all held at Westwood Bowl.
We have seen a good number of bowling enthusiasts increasing rapidly over the last couple of years, especially in the youth category. This tournament aims to provide another platform for enthusiast and competitors to compete against their local peers.
Look forward to seeing you at the lanes!
For detailed information, download the Rules & Regulations and Entry Form
Closing Date is 29th August, 2013.