Medal winning performance by Singapore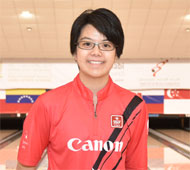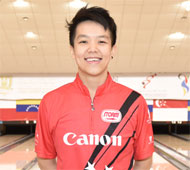 7th December, Abu Dhabi: Cherie Tan, Shayna Ng and New Hui Fen gave Singapore a medal winning performance in the Women's World Bowling Championship 2015 to take the top three position of the second Singles squad.
Korea's Jeon Eun Hee and Hwang Yeon Ju had topped the opening squad of the Singles event underway at Khalifa International Bowling Centre by finishing one-two and setting a benchmark of 1457 and 1405 to beat for the second squad players.
Denmark's Britt Brønsted had set the early pace sharing the lead with Jeon in the openig game and moved into the lead after the second. But the dane could not maintain her fast pace as Hwang led for the next two games.
The squad saw both the Koreans fighting it out for the lead and eventually, Jeon was able to draw away to end the squad in the lead with 1457. Hwang gave Korea a one-two finish with 1408.
Patricia Luoto of Germany stormed home with 268 in her final game to clinch third spot with 1353 while a third Korean, Jung Da Wun and Malaysia's Syaidatul Afifah rounded out the top five with 1342 and 1327 respectively.
Debutant, Joey Yeo managed eighth position with 1304 while Daphne Tan ended in 32nd position with 1179 in a field of 72 bowlers in this squad and 15th and 57th in the overall standings respectively.
Singapore dominated the second squad as Cherie Tan, Shayna Ng and New Hui Fen took the top three spots with 1395, 1366 and 1359 respectively. Liz Johnson of USA led the first three games but was unable to keep up her pace to finish fourth with 1354.
Tan needed 287 in her last game to topple Squad 1 leader or 238 to snatch second from Hwang, but managed 225 to settle for third overall. Ng edged Luoto by 13 pins to clinch fourth position for the last semi-final spot.
The third Singaporean, who finished third in the second squad, missed the semi-final by five pins for fifth position overall. Jazreel Tan never got into her usual stride ending in a lowly 27th on 1215 in the second squad and 50th overall.
The semi-final, which will be contested on December 9 will be a Korea versus Singapore affair. Jeon will meet Ng while while Hwang will face Tan over one match. The winners will bowl in the title match and the losers will be awarded a bronze medal each.
Detailed scores: Singles Combined | Singles Squad 2 | Singles Squad 1 | Photo Album.
Photos by Terence Yaw in Abu Dhabi, UAE.