PRESS RELEASE
Malaysia and Korea takes gold at 49th Singapore International Open
It was a nail – biting finish at the 49th Singapore International Open as its two male finalists – Malaysia's Rafiq Ismail and Korea's Ryu Ji Hoon – came neck to neck in the Stepladder Grand Finals as they vied for the Men's Open title.
Both men opened strongly and it was a strike-for-strike for the first four frames, as well as the seventh and eigth frame. However, Rafiq was the clear winner by the ninth frame and he took the title with a total pinfall of 266 to 244.
Malaysia's Syafiq Ridhwan took the bronze with a pinfall of 254 in the semi finals.
For the Women's Open title, Korean Jung Da Wun retained her title when she beat teammate Kang Sujin 243-146. She is only the second person to hold the title consecutively after Malaysia's Sin Li Jane took the title in 2014 and 2015.
Singaporean Cherie Tan took the bronze.
The Guest of Honour at the Stepladder Grand Finals was Ms Sim Ann, Senior Minister of State, Ministry of Culture, Community and Youth & Trade and Industry.
The 49th Singapore International Open saw a record 692 participants from 15 countries – 187 were overseas bowlers and 505 were local bowlers.
Click here for results of the Stepladder Grand Finals.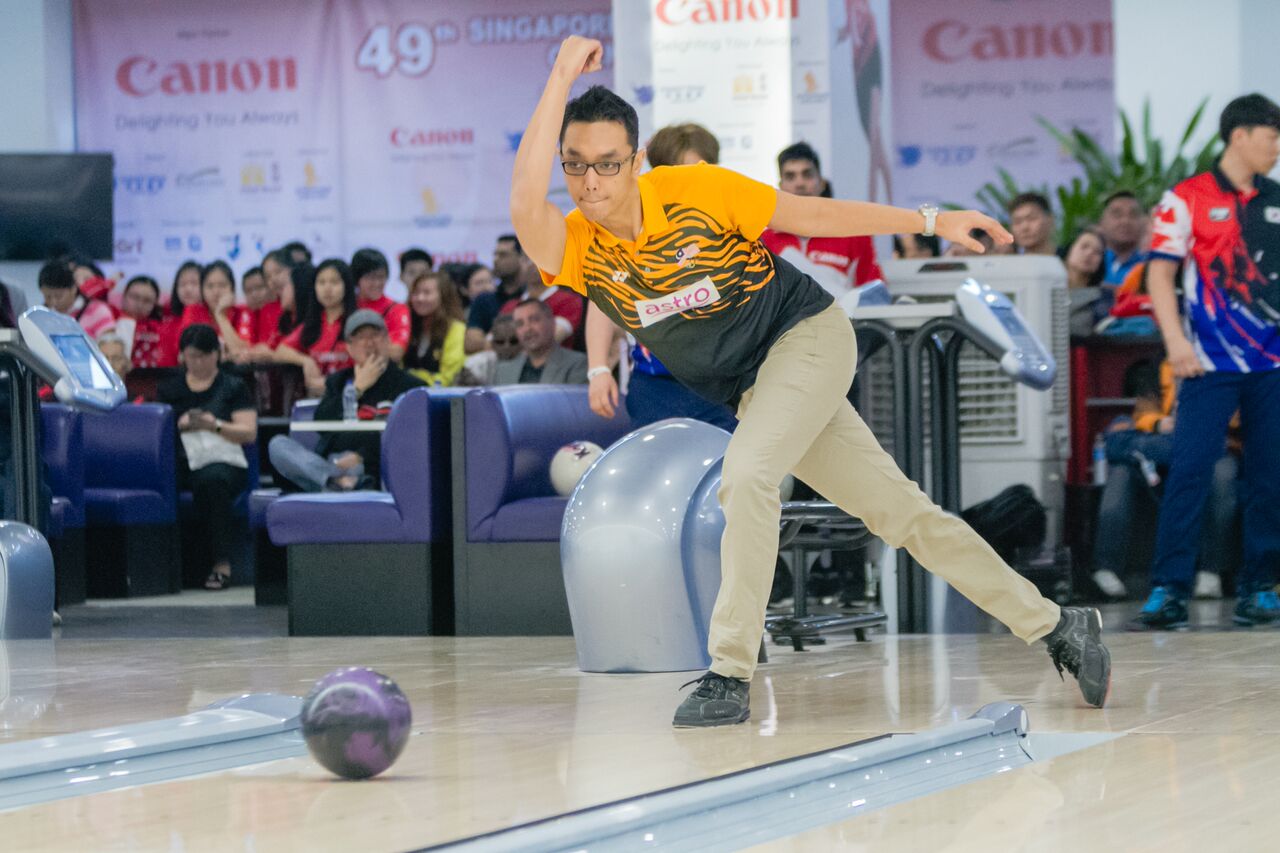 Malaysian Syafiq Ridhwan on his way to taking the Men's Open title.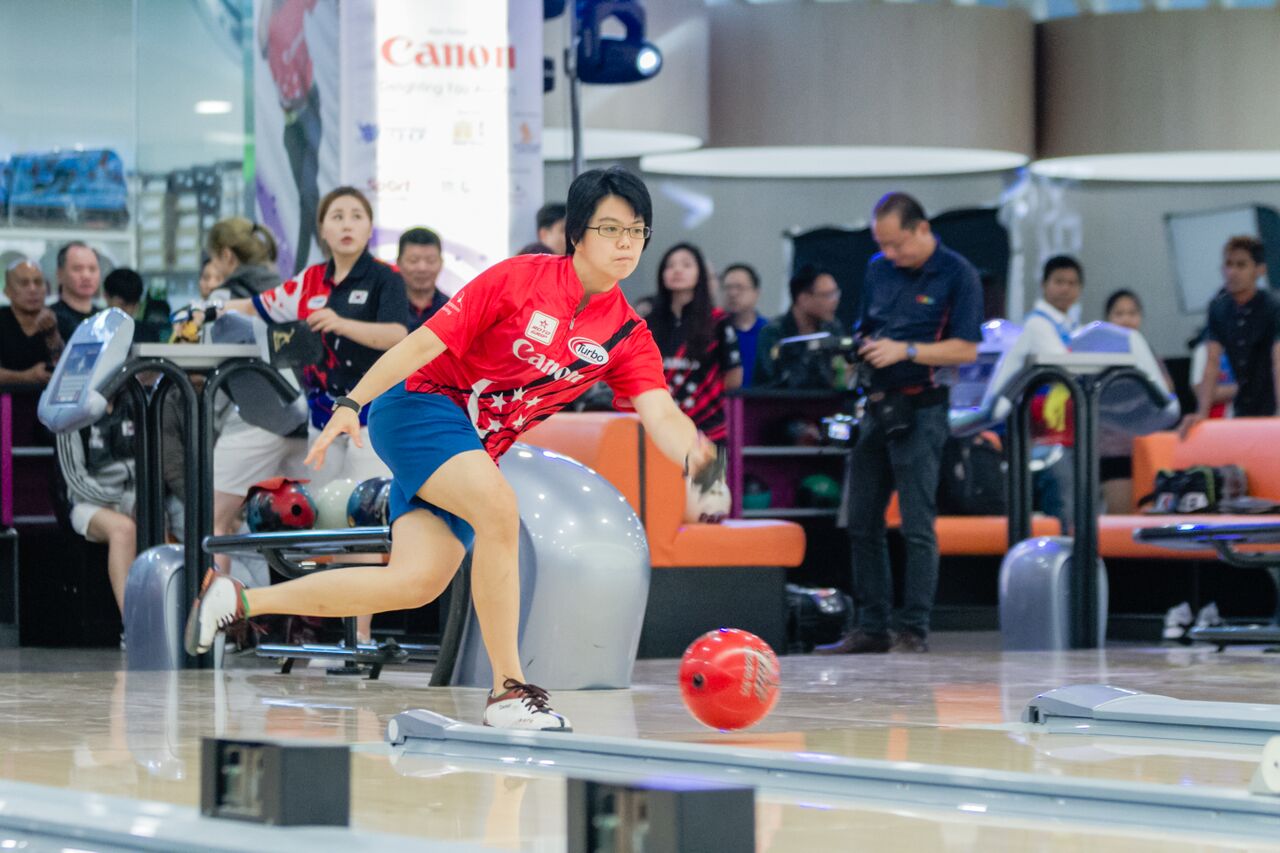 Cherie Tan in action during the semifinals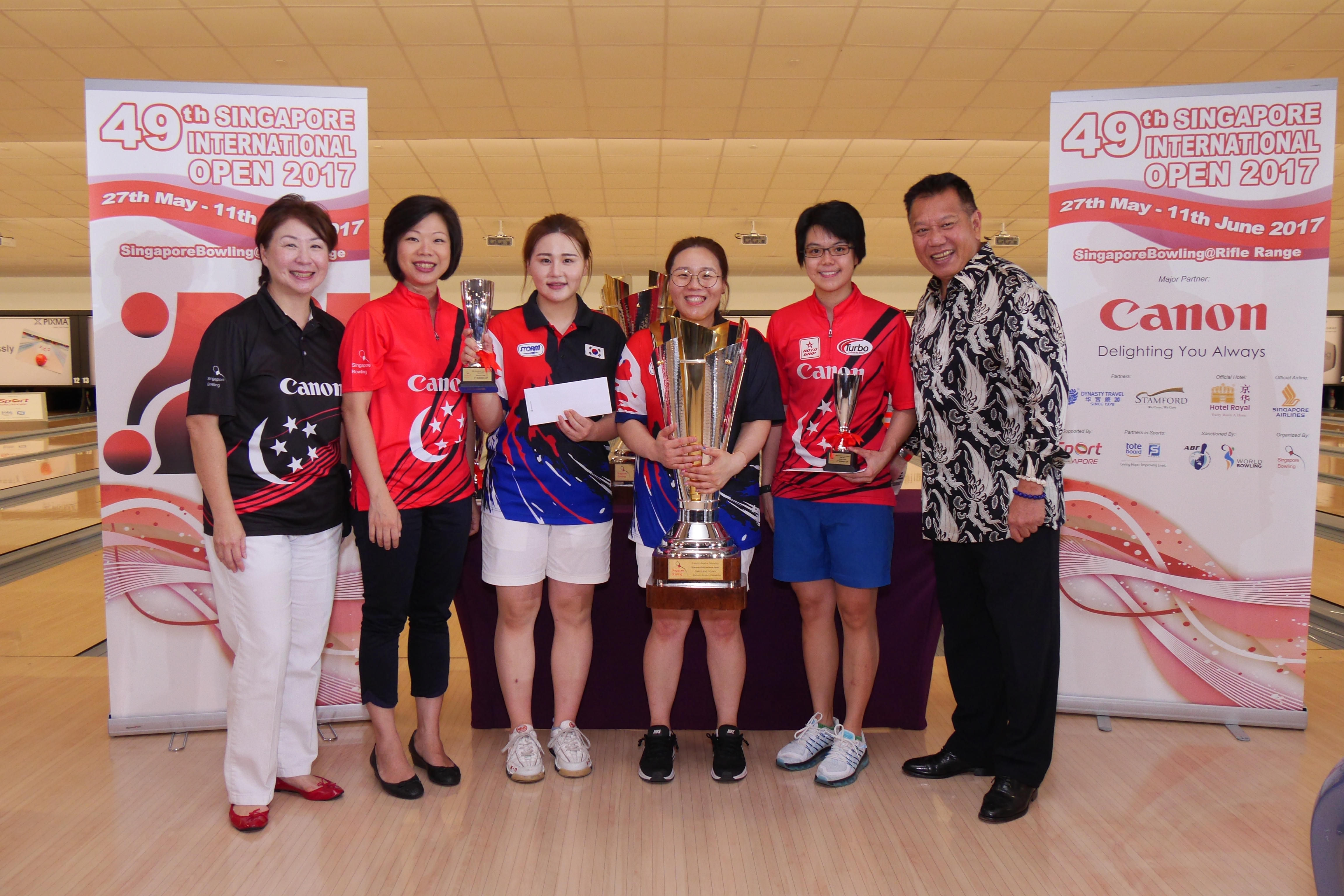 From left, President of SingaporeBowling Mrs Jessie Phua and Guest of Honour Ms Sim Ann, with Women's Open winners Kang Sujin (2nd place), Jung Da Wun (champion), Cherie Tan (3rd), and Mr Jimmy Phua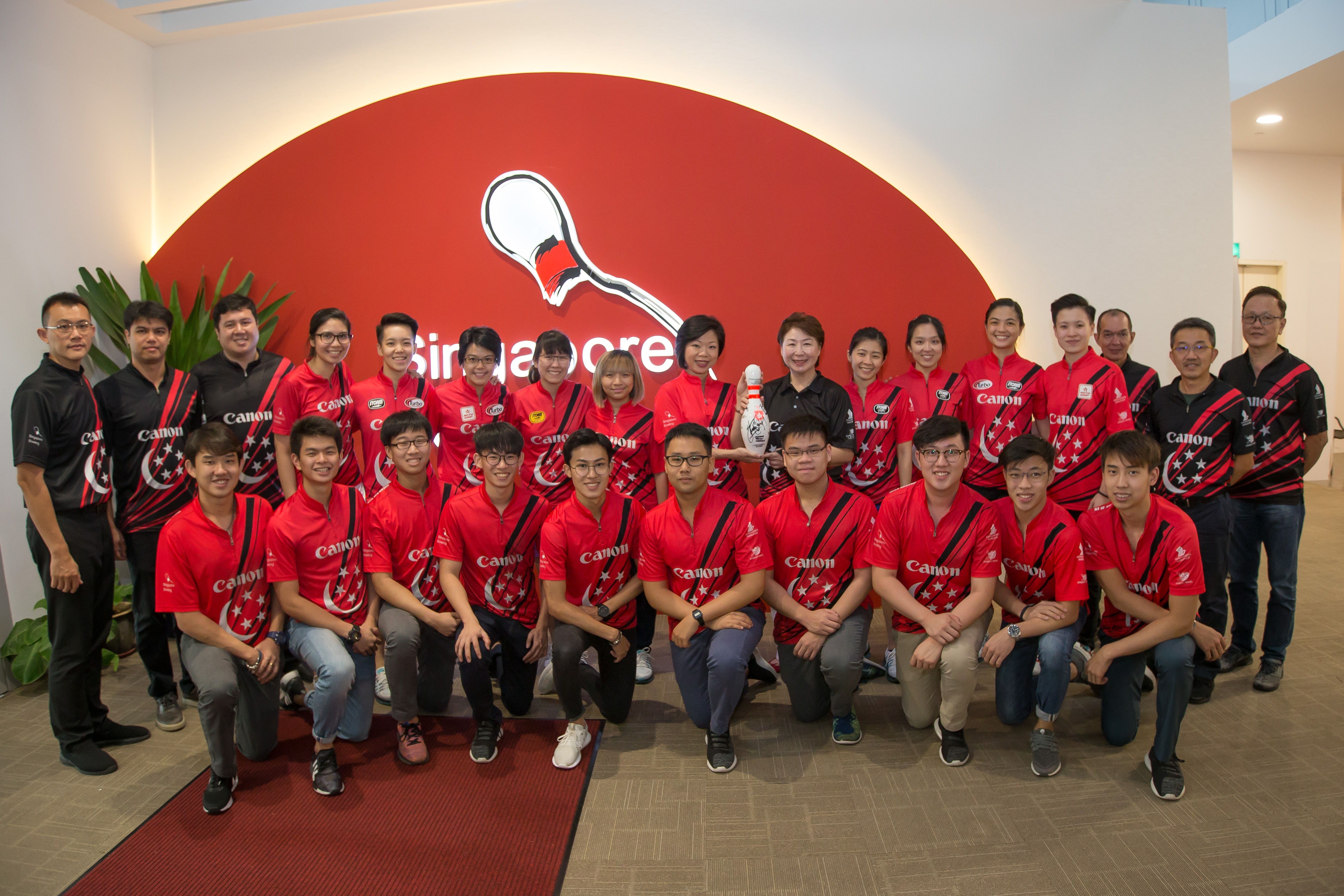 The National Squad and national coaches with Ms Sim Ann (last row, middle left) and Mrs Jessie Phua (last row, middle middle ).