51st Singapore International Open   |  16th June – 30th June 2019
It is with great pleasure that we extend this official invitation to you and members of your Federation / Association / Congress / Bowling Clubs to participate in the 51st Singapore International Open Bowling Championships, to be held from 16th June – 30th June, 2019 SingaporeBowling @ Rifle Range.
This tournament is sanctioned by ABF and WB and is an Asian Ranking Tournament.
We have reserved the last 5 qualifying days of the tournament for overseas bowlers, local bowlers will be allowed to play only if there are vacancies.
We look forward to see you in Singapore!
For more information, please email events@singaporebowling.org.sg.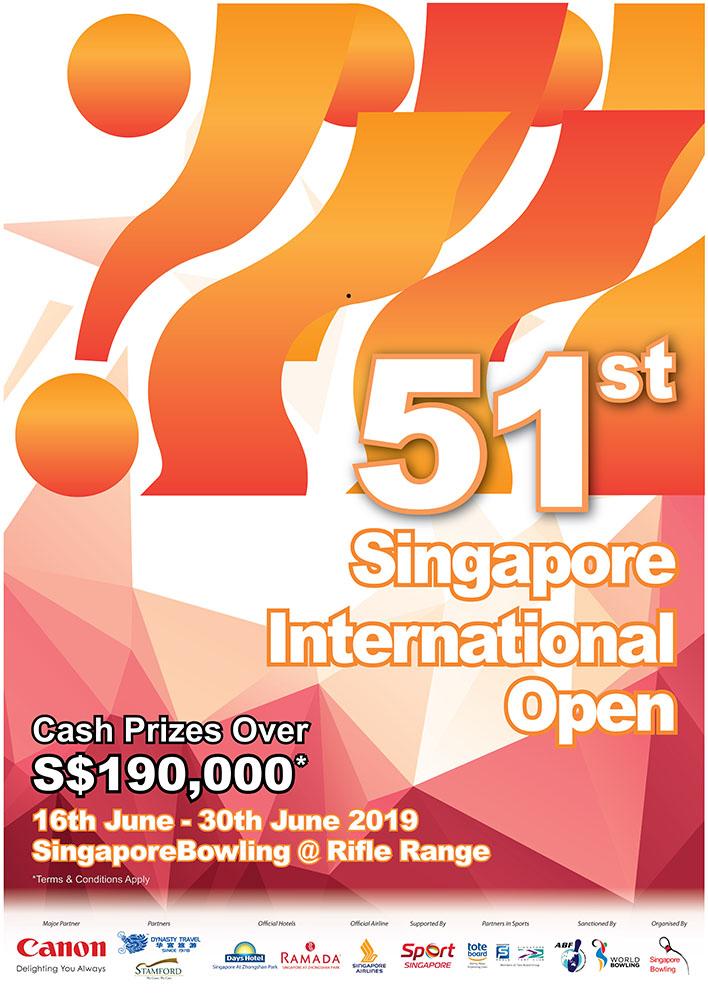 Daily Shuttle Schedule
Oiling Pattern
Results