47 th National Championships to be held November 15 – 19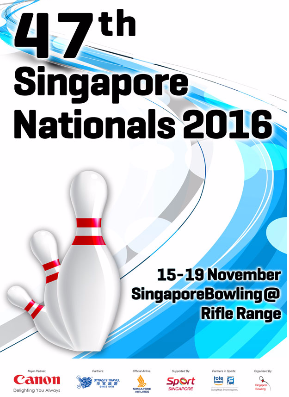 The "47th Singapore National Bowling Championships 2016" is a tournament organized by Singapore Bowling Federation and is open to any Singapore citizen or permanent resident who are members of clubs affiliated to Singapore Bowling Federation and whose membership is current for the duration of the championship.
The championship will be held from 15 – 19 November, 2016 at SingaporeBowling @ Rifle Range. The format of play will be 3 games Masters qualifying, best 2 attempts bowled for Open and Men's Graded A divisions. Multiple MQ attempts are allowed. For more information, download the Rules and Regulations, Schedule, Prize List, Oiling Pattern, Senior Division Handicap and Averages for Graded Bowlers or kindly contact SingaporeBowling at 65 6440 7388.