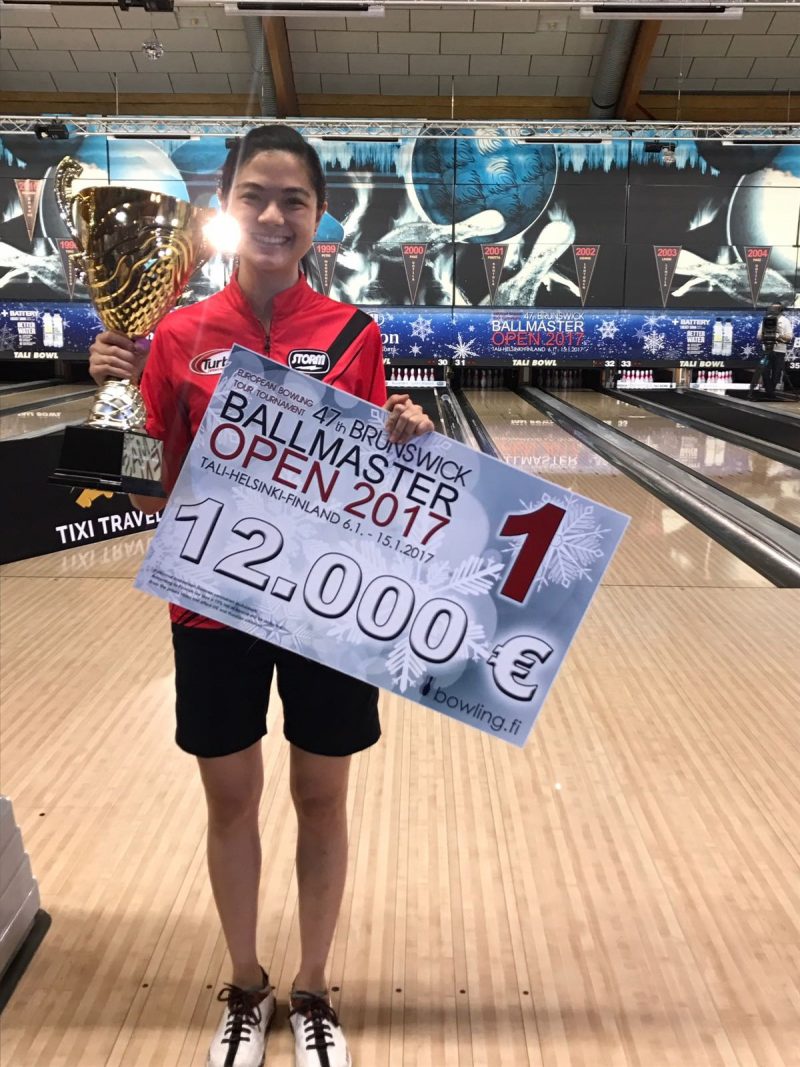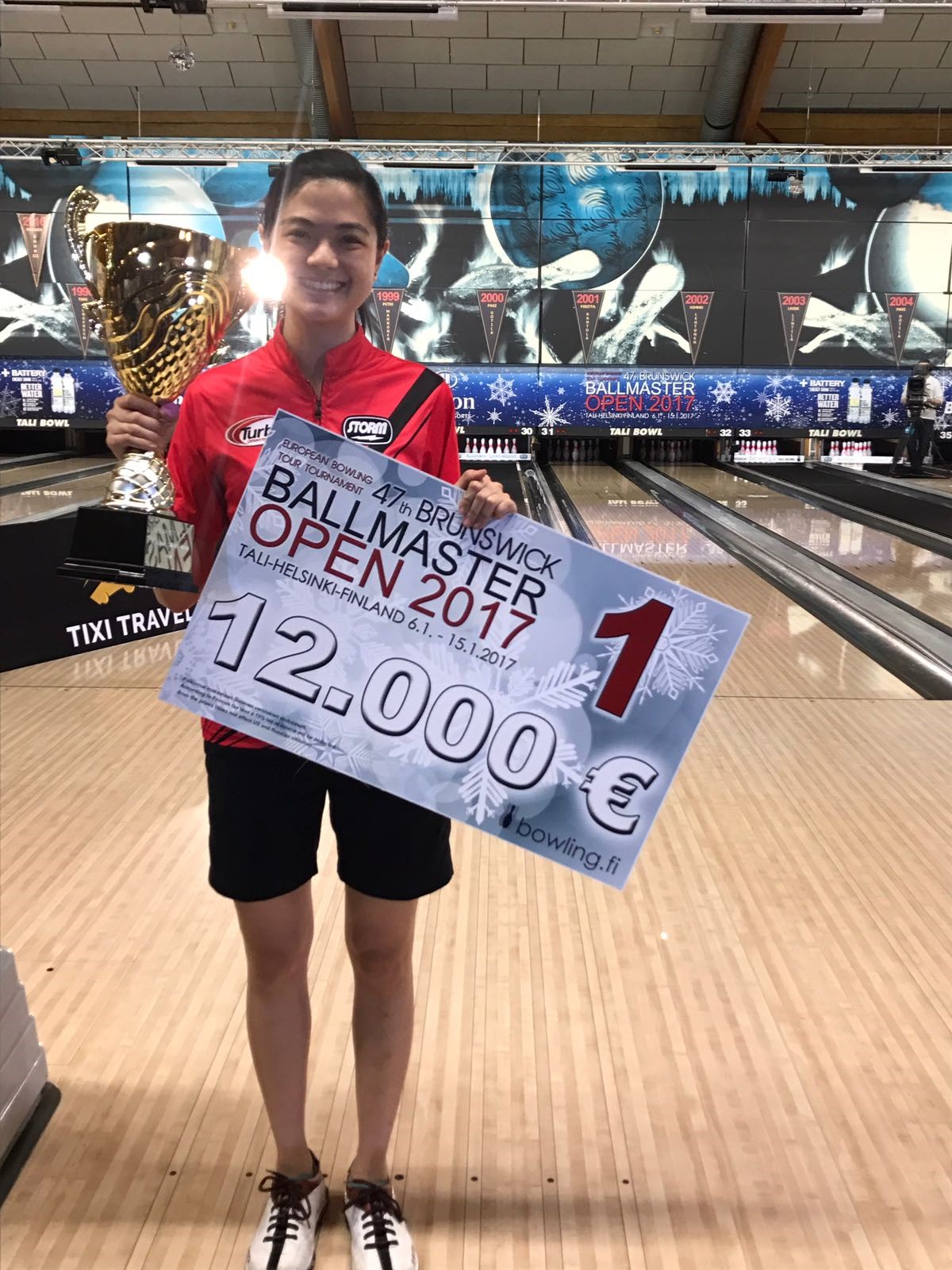 SingaporeBowling is proud to announce that Daphne Tan has won the Brunswick Ballmaster Open 2017 with Jazreel Tan coming in a close second.
The Brunswick Ballmaster Open is widely considered to be Europe's most prestigious tournament and is the season opening event to the European Bowling Tour this year. The men and women compete together and the event is just one of the two Platinum events on the EBT this year.
Close to 500 participants from 19 countries took part and SingaporeBowling sent a team of six for the tournament: Daphne Tan, Cherie Tan, Jazreel Tan, Shayna Ng, Jasmine Yeong-Nathan and Tracy See. After seven days and 16 gruelling qualifying rounds, Daphne, Cherie, Jazreel, Shayna and Tracy made it to the Final step 1 where they played 5 games from scratch. After the Final step 2 and another 5 games, Shayna, Daphne, Jazreel and Cherie made the cut for the top 12 and the round robin commenced with the pin fall from Step 1 and 2 carried forward. Daphne emerged as the top seed with a total pinfall of 5077, Jazreel coming in a close second at 5070, Cherie finished tenth at 4812 and Shayna came in eleventh at 4713.
Third seed Hansen Carsten faced off with fourth seed Sanna Pasanen with Pasanen emerging victorious with a 225-211 scoreline. Pasanen then went head to head with Jazreel with Jazreel edging her out with a close 222-214 scoreline, setting up an All-Singapore final between herself and top seed Daphne.
In the end, only seven pins separated the two with Daphne prevailing with a 232-225 scoreline and winning her first professional title and only the third woman to lift the trophy. Congratulations Daphne!