PRESS RELEASE
Bernice Lim takes third place at EBT Masters 2017
SingaporeBowling is pleased to announce that Bernice Lim has come in third at the EBT Masters 2017 held at Lovvang Bowling Center in Aalborg, Denmark,
For the 25-year-old right-hander who is recovering from a knee injury, the EBT Masters is only her fourth competition this year. She had competed in the Brunswick Euro Challenge, Professional Women's Bowling Association (PWBA) USBC Queens and the Kegel Aalborg International 2017. Her last three competitions were back-to-back stops.
As to how she kept her nerves until the end, the spexScholar said, "I believe that it's important to keep an open mind going in to any competition. It's always just about finding solutions and giving your best through every single shot. I've been training very hard trying to get back in shape as best as I can since my injury and I gave it my all."
The twelve highest-ranked women and the twelve highest men, determined by their ranking on the European Bowling Tour 2016 qualify to participate in the EBT Masters 2017.  Lim and teammate Jasmine Yeong-Nathan who was ranked 13th and 15th, respectively made the list after three higher ranked athletes excused their participation.
The EBT Masters were played as two blocks of six games. Upon conclusion of the twelve qualification games, the top three seeds played two stepladder matches over one game.
Lim did not waste her spot at the competition and emerged as second seed from the qualification rounds. She faced third seed Joline Persson Planefors from Sweden during the step ladder finals. Persson Planefors eventually beat Lim 247-213 to the silver medal.
For her win, Lim takes home 1,500 Euros.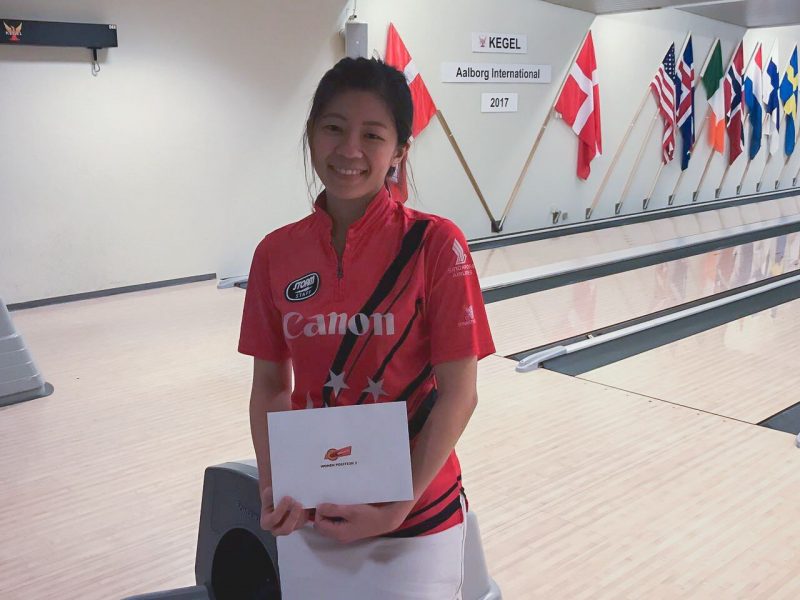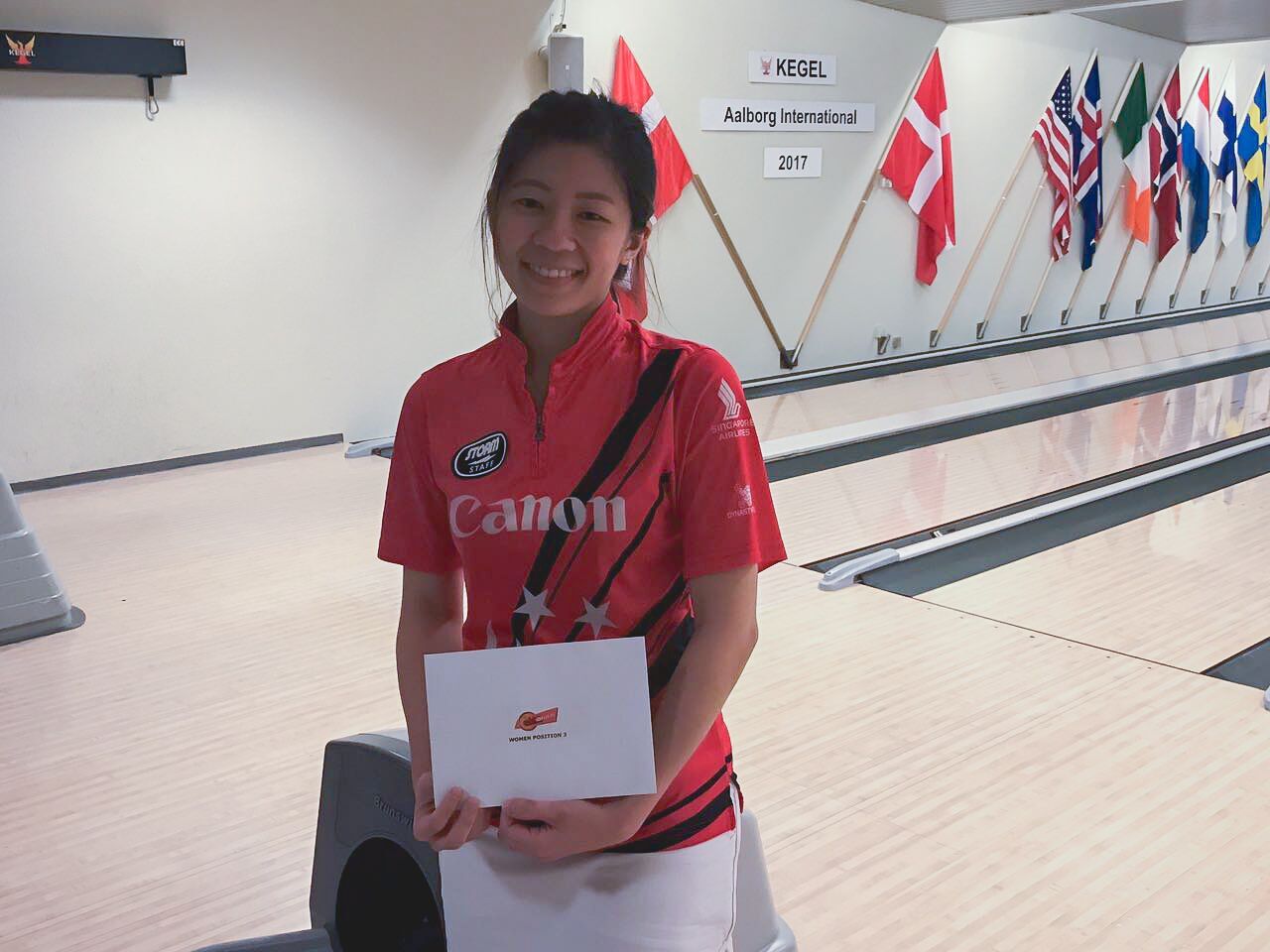 Bernice Lim takes third place at the EBT Masters 2017