PRESS RELEASE
1 Jun 2017 – Under-12 division champions emerge at Singapore International Open
After five days of qualifying, the first champions for the 49th Singapore International Open have emerged. Malaysian Ilman Nazim Bin Roslim took the Under 12 (U12) Boys title while Singaporean Lim Wan Ling triumphed as the U12 Girls division champion. Both champions each earned themselves $500 in cash and a trophy.
Ilman, the sole Malaysian in today's finals, had pipped Singapore's Lester Ng by three pins to the title. However, it was Ng who achieved the highest game with 265 pinfalls during the finals.
It was a surprise win for Ilman, who entered the U12 finals as second seed.  Ilman, who was second at the 17th MILO International Junior All-Stars Bowling Championship in the U12 division, had set his sights on a podium finish and is thrilled with his performance. "I kept my cool and I did my best. I am happy with my results today as I maintained pretty consistent scores."
Other high points of the tournament thus far include three perfect games, delivered one each by Singapore's teenaged national bowlers Timothy Tham and Joseph Hing, and Jordan Bunphim from Australia. Hing is competing in the Youth Boys Open, while Tham and Bunphim are competing in Men's Open.
It is the first Singapore International Open outing for 22-year old Bunphim but it is where he achieved his nineteenth perfect game, and where he's aiming to make the cut in his first Men's Open finals.
For the U12 Girls division, Danielle Tam Jia Qi and Shirlene Wong Xue Lin took second and third place respectively. For the Under 12 Boys division, Mike Ng took third place. All three are Singaporeans.
The Under 15 Boys and Under 15 Girls finals will take place Friday, 2 June from 9:30am to 12:30pm. The prize presentation will take place at 1pm.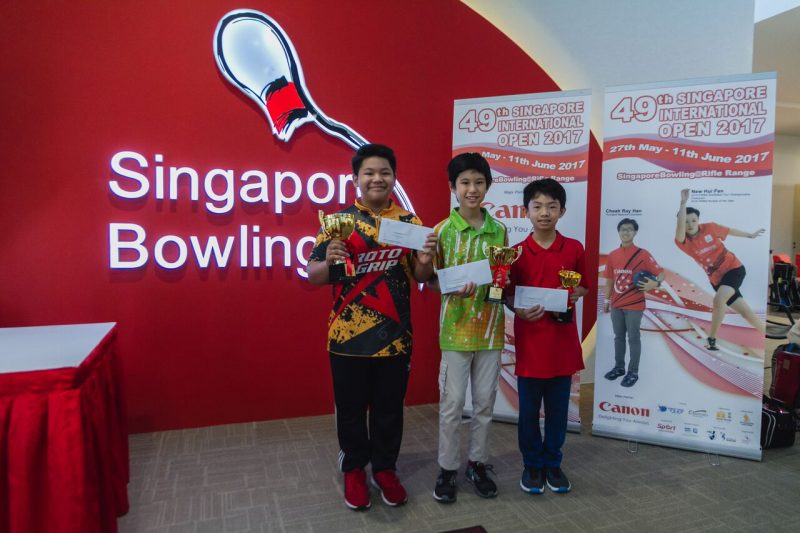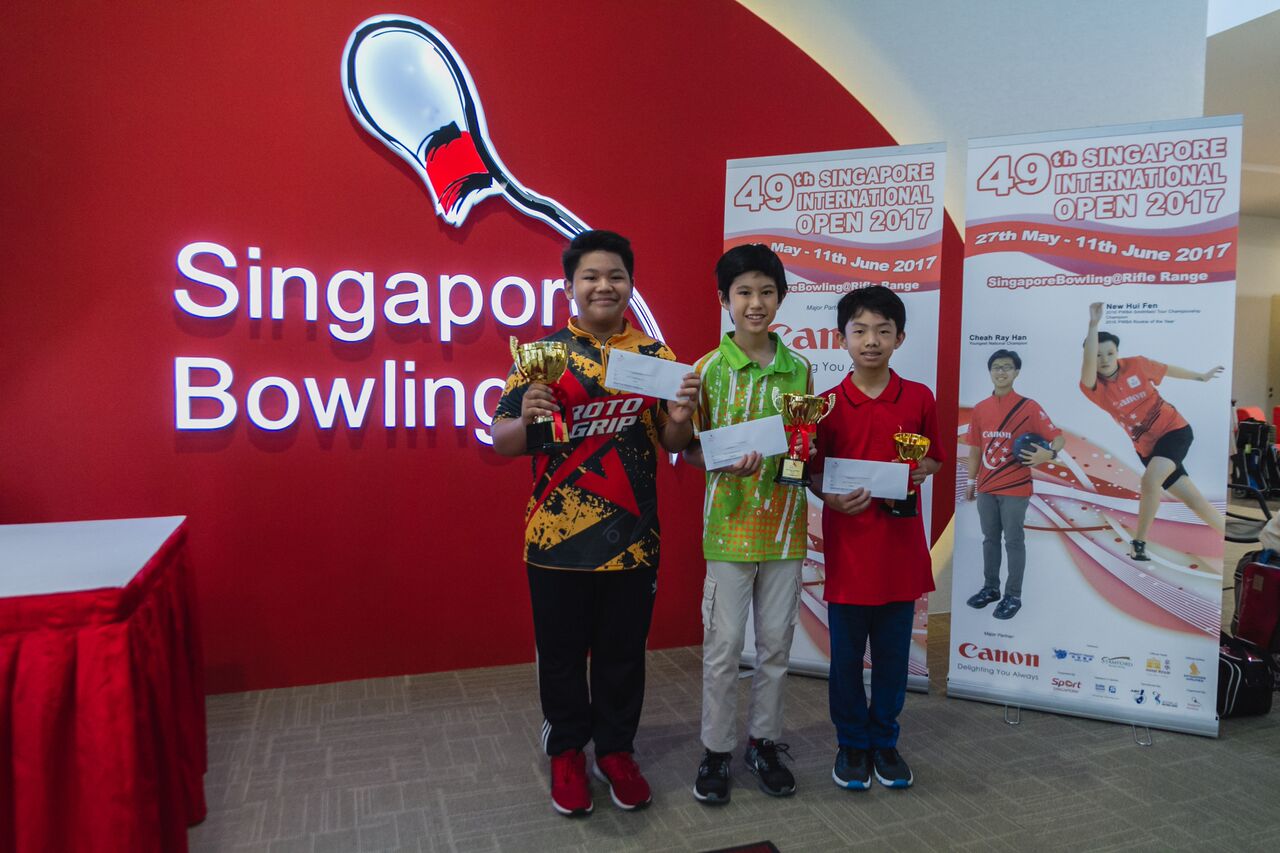 Winners of the U12 boys division.
From left : Ilman Nazim Bin Roslim (1st), Lester Ng Xian He (2nd), Mike Ong (3rd)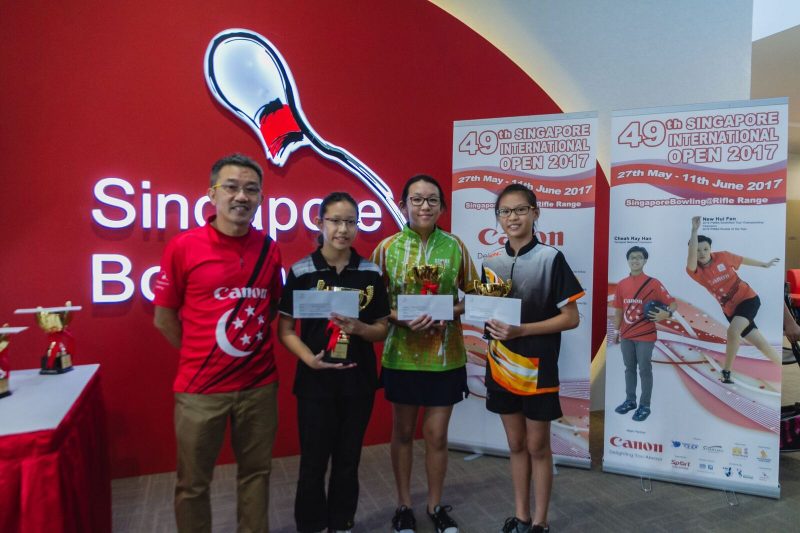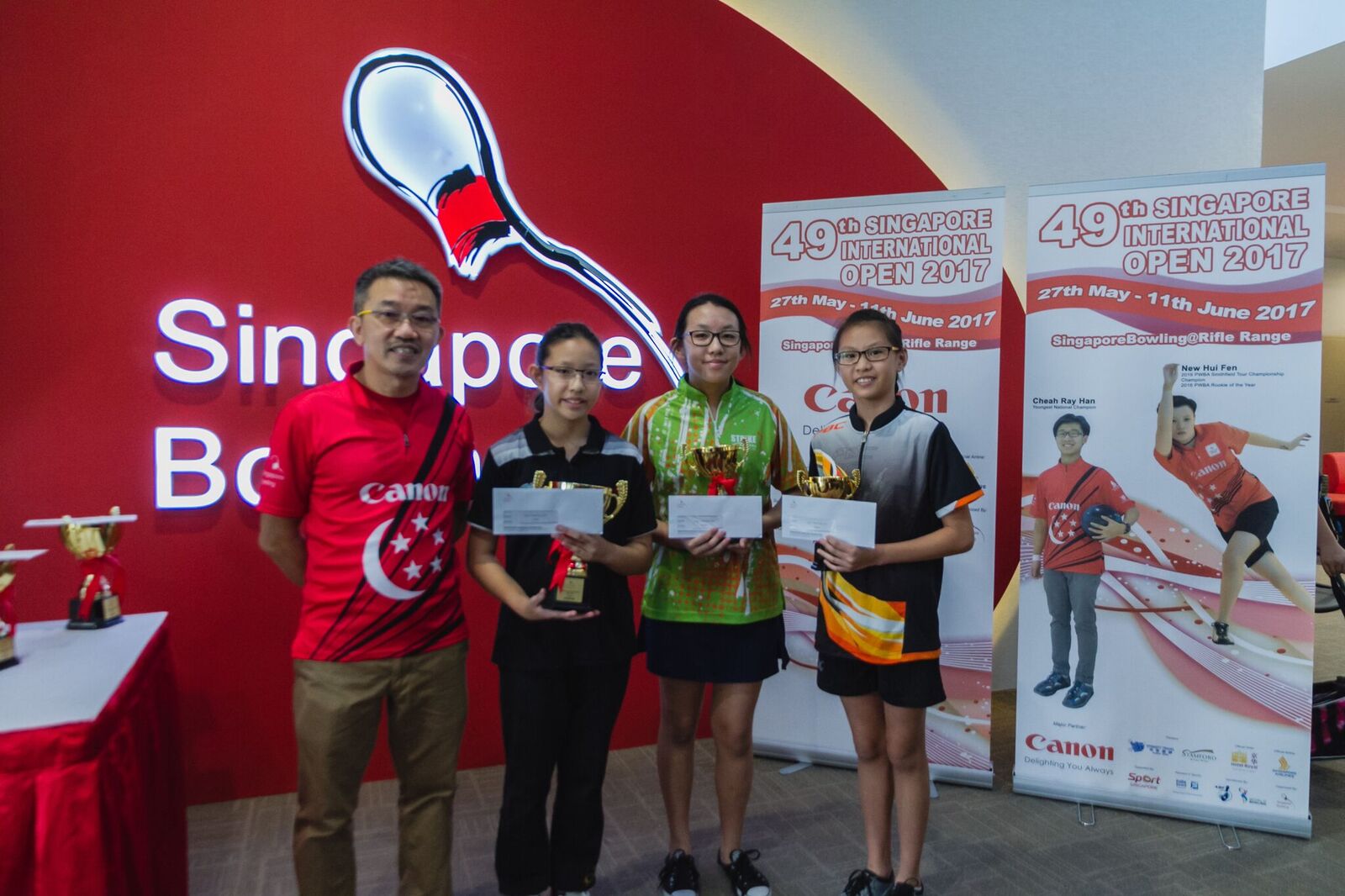 From left: National Acting Head Coach Mr Francis Yeo with Lim Wan Ling (1st), Megan Wong Cheng Yee (2nd) and Shirlene Wong Xue Lim (3rd).
The girls had topped the U12 Girls Division.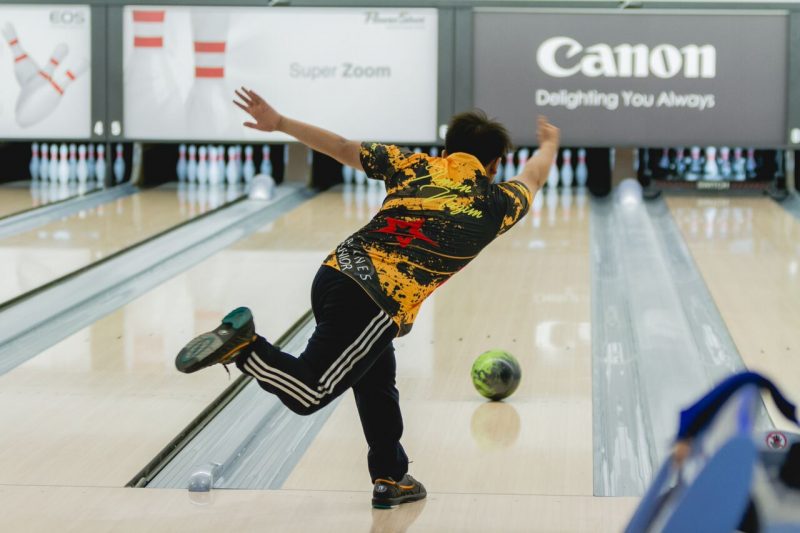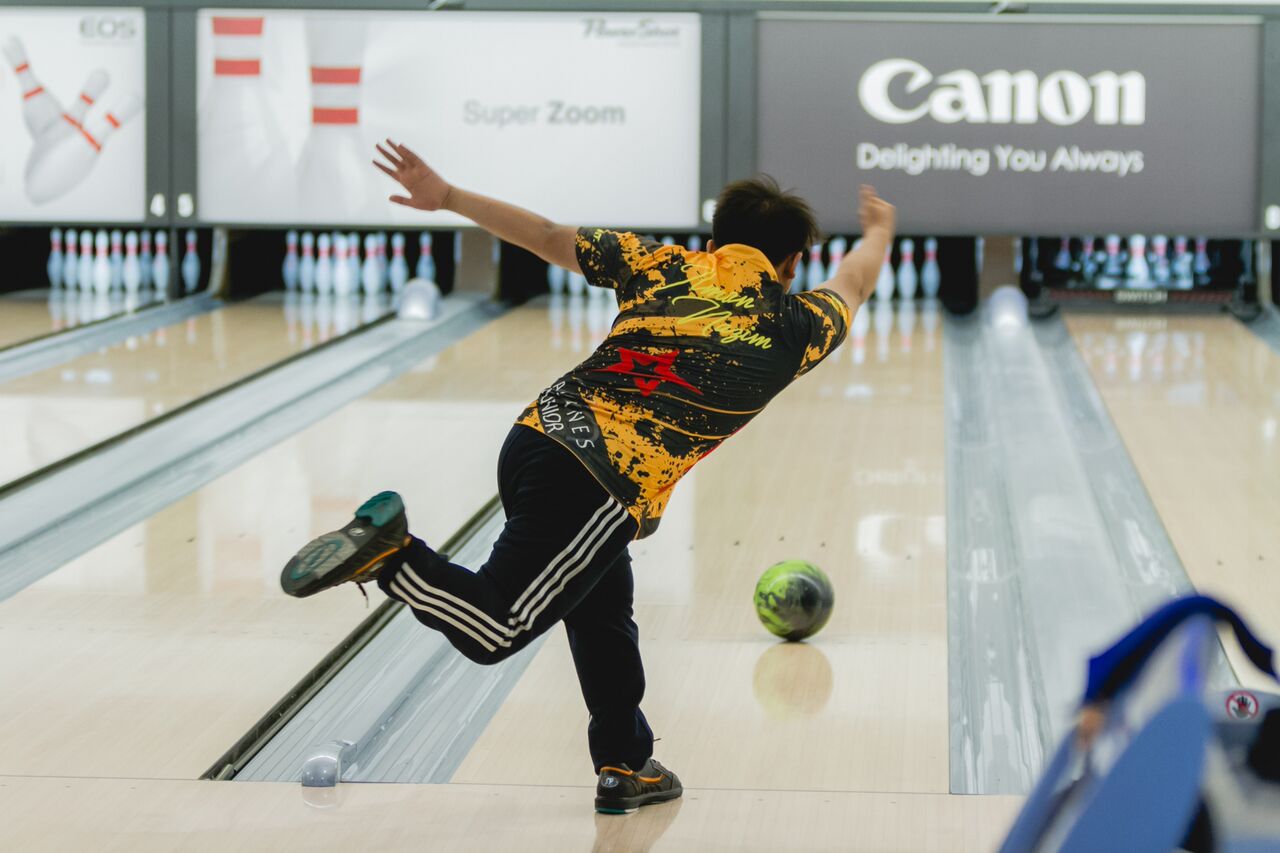 Ilman Nazim Bin Roslim on his way to taking the gold