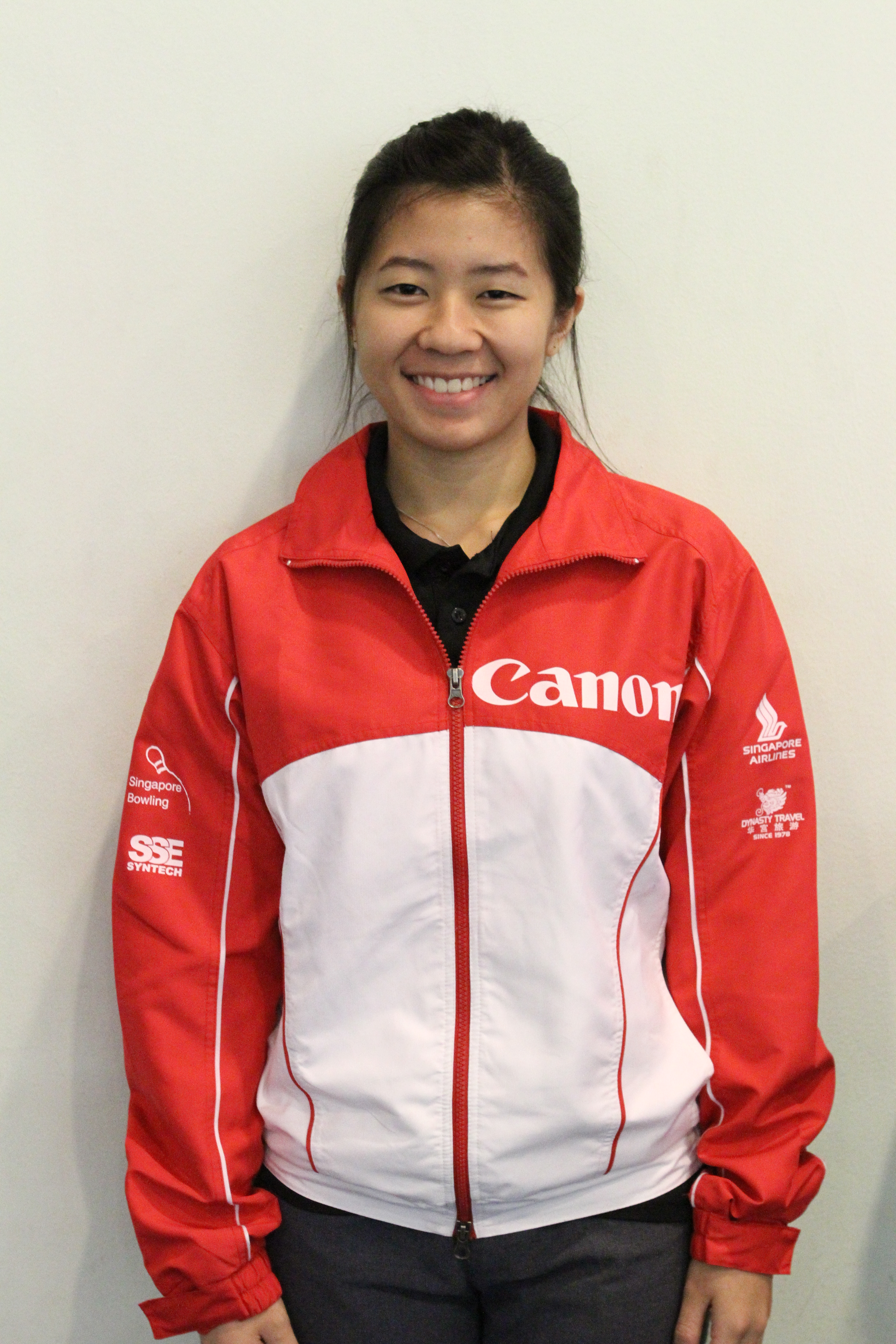 Profile:
Bowler Name: Bernice Lim
Age: 24
Years in Bowling: 12
Why are you in the sport?: I like how the game challenges the individual mental ability
Most memorable moment: Winning a gold medal at the 2015 SEA Games on our home ground
Most influential person to you: 
Ambition: To hold a world title. To be a sports psychologist.
Achievements:
1) 2015 SEA Games Trios Gold
2) 2014 Indonesia Open Women's Open Champion
3) 2012 Singapore National Champion
4) 2012 World Youth Team (Silver), Doubles (Bronze), Masters (Bronze)
5) 2011 Asian Intercity – Singles (Bronze), Doubles (Gold), Team (Gold), All Events (Gold), Masters (Gold)
6) 2011 Asian Championship Doubles (Gold), Team (Bronze)
7) 2010 Singapore National Champion
8) 2009 Asian Youth – Doubles (Gold), Team (Gold), All events (Gold)
9) 2009 World Women's Championship – Team (Bronze)
High Game: 300
Highest 3 Game Series: 
Highest 6 Game Series: