PRESS RELEASE
24 May – A great finish at the USBC Queens
In a nail-biting final at the Raising Cane's River Center in Baton Rouge, Louisiana, Cherie Tan and Jazreel Tan grabbed third and fourth place respectively at the Professional Women's Bowling Association (PWBA) USBC Queens Finals early this morning.
The Singaporeans as well as amateur Marissa Thomas from the United States of America (USA) faced off with previous Queens' champions in the finals – two-time Queens winner Liz Johnson, and 2013 Queens champion Diana Zavjalova from Latvia.
It was a surprise victory to second seed Zavjalova, as Johnson had gone undefeated in match play to earn the top seed for today's championship round.
Jazreel and Cherie had entered the stepladder finals as the third and fourth seed respectively, after advancing through a final shootout among the remaining four Elimination Bracket bowlers. Jazreel led the round with a 671 series, followed by Cherie with a 611 set. Teammate Shayna Ng was narrowly edged out by Marissa Thomas for the fifth and last spot in the finals in a dramatic finish, 578-587.
It has been a long road for the Singaporeans. Competition began with three qualifying rounds where 162 players bowled three five-game qualifying blocks over three days.
The field was narrowed down to the top 63 players who joined the defending champion for match play. Match play followed a double elimination format where a player is eliminated after two losses.
After each losing their first match during match play, they entered the Elimination Bracket. They went on to win all their remaining matches within the Elimination Bracket to earn their spots in the televised finals.
"I started really well and I was pretty satisfied with my execution for the matches," said Cherie, the 2016 PWBA Sacramento Open Champion. " I lost a little of my carry on the 2nd game but managed to survive the match. On the 3rd match, I didn't quite make the right decisions on the left lane. (I) needed to switch to something that could go through the mid a little more but didn't quite manage to do so."
When asked about her thoughts on the finals, Jazreel said: "I'm disappointed to have fought so hard to get to the show and yet lose. All I could do and control was to make my shots, make good decisions and hope the pins fall. Unfortunately, that didn't happen today. However, every loss or win is a learning experience and I'm happy that I gave all that I could.
The USBC Queens is the first major of the 2017 Professional Women's Bowling Association Tour season. As third and fourth seeds, Cherie and Jazreel takes home USD$6,500 and USD$5,000 respectively.
The TV finals is scheduled to air 20 June 2017 at 8 p.m. Eastern time on CBS Sports Network.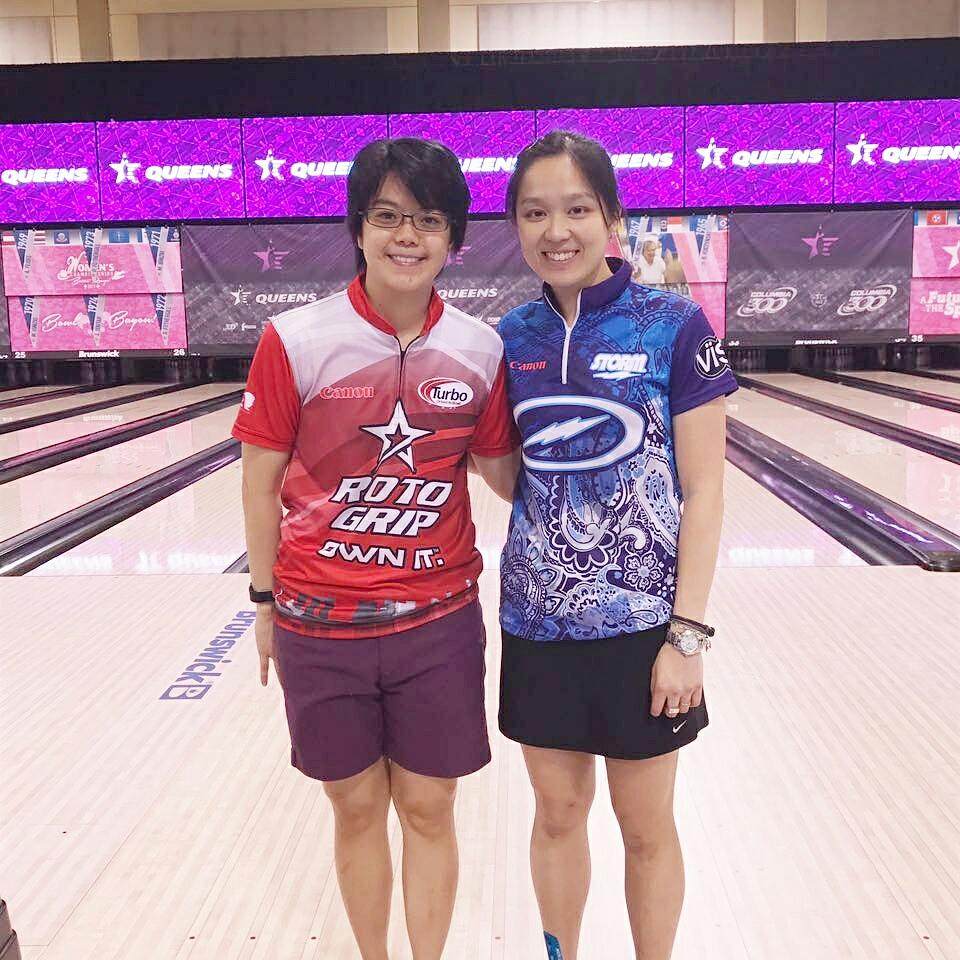 USBC Queens finalists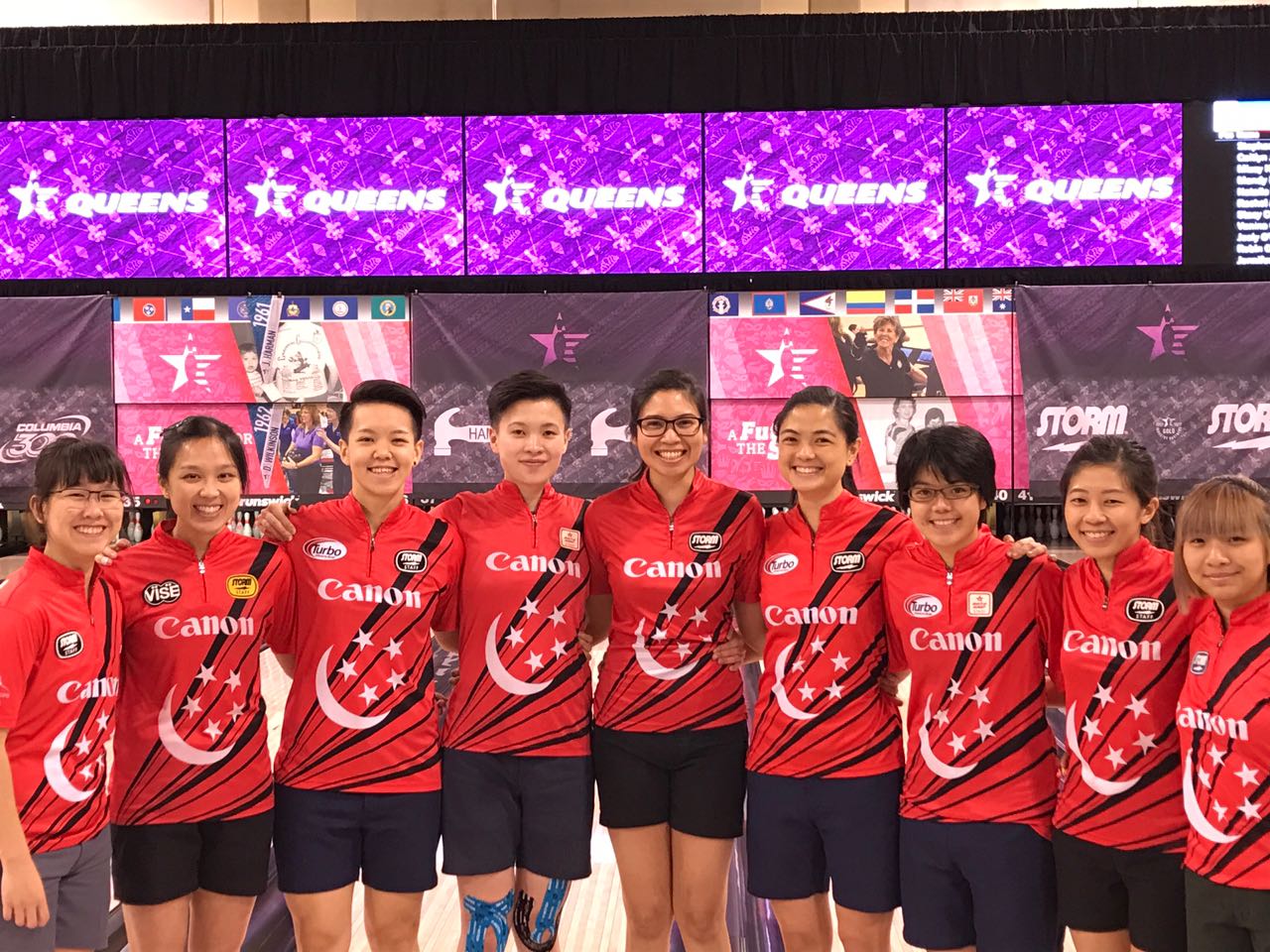 The team that took on the USBC Queens
From left: Joey Yeo, Jazreel Tan, Shayna Ng, New Hui Fen, Jasmine Yeong-Nathan, Daphne Tan, Cherie Tan, Bernice Lim and Tracy See